Virgo (August 23 – September 22)
It's your month, and you'll be glad you waited all year for it, especially when Venus, planet of love, hits your sign on the 22nd. Your steady character means you know when not to be rushed, but this is your moment. A perfect month for reading One Night on the Virgin's Terms …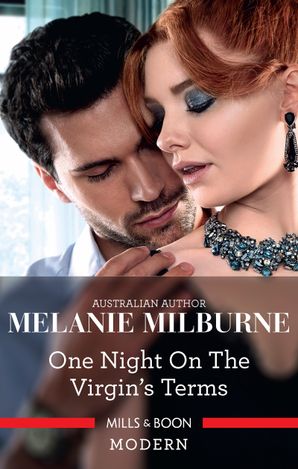 Demure Ivy Kennedy is determined to lose her virginity by her thirtieth birthday, and there's only one man she trusts with the role – billionaire Louis Charpentier, king of no commitment. But will one night of unleashed passion be enough?
Libra (September 23 – October 22)
You've been savouring the quiet life – lighting a candle, filling a bubble bath, reading a good book – after all, you haven't had much choice recently! All this self-care will stand you in good stead this month, when you'll suddenly find yourself the centre of attention, and need to burst out of your comfort zone (while maintaining social distancing rules, of course!).
It's the right time to read The Friendship List by Susan Mallery, the story of two thirty-something BFFs who dare each other to live their best lives, with a list of challenges like:
Go sky-diving
Dance till dawn
Have sex with a gorgeous guy …
Scorpio (October 23 – November 21)
Looks like time for radical change – and as a Scorpio, radical has always been your thing, right? This time, though, the way change comes about may be out of your hands, and you'll be forced to strike a balance between being stuck in the mud (soo not you) and finding a path that takes you right out there.
Pick up Lonely in Longreach to see how this might work! Sam is a widowed Queensland farmer with no time for love. Sarah is a Sydney journalist with a safe and steady life. When Sam's teenage son plays online matchmaker, both their lives are turned upside-down. Yours can be too!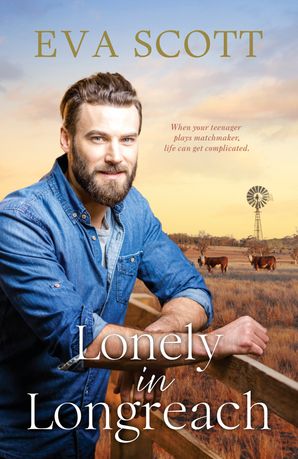 Sagittarius (November 22 – December 21)
You're feeling restless this month, and your night-time dreams seem to be telling you something, especially around the full moon on Friday 4th. Follow those razor-sharp prophetic instincts! They could lead to seismic shift in your life, shaking you out of baked-on habits, and kicking those old status anxieties. If others judge you, so what?
For inspiration, read Long Way Home, in which Ruby returns to Brockenridge, the small town she loathes, after 11 years … and Connor, determined to gain respect from his family by purchasing the local roadhouse, discovers it is owned by the 'bad girl' who ditched him at the high school ball and was never heard from again. Temptation wars with duty in this rural romance …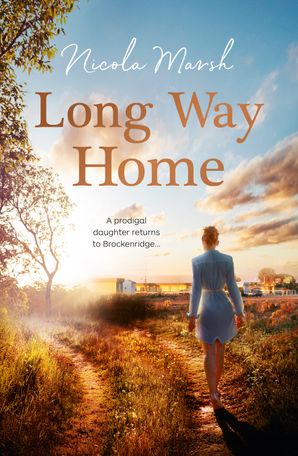 Capricorn (December 22 – January 19)
Your creativity is sizzling, whether you are stitching cute (and important!) facemasks, baking sinfully sweet chocolate brownies or writing love poems for the hottie in your life. Just be sure not to let your Capricorn obsessiveness get you stuck in a rut. Mix it up, and make sure you include a range of reading to keep the artistic juices flowing.
Best read this for the creatively minded this month? Try The Artist's Secret, a lush historical romance set on an NSW vineyard in 1887. Elizabeth is an artist whose outback landscapes have begun to find acclaim, but is feeling restless and considering returning to England – until she meets Peter, the new land manager on the vineyard, and a man unlike any she has met before …
Aquarius (January 20 – February 18)
Aquarian ladies, Jupiter, the planet of prosperity, has popped in for a visit. Take the time to realise how lucky you are! Of course, good luck comes in many forms – not just moolah but the people in your life, your talents, your health. Now is the time to enjoy, so drop those doubts and luxuriate.
And who experiences more luxury than royalty? OK, so a billionaire or two – but only true royalty wears a golden crown. Wallow in comfort and plenty in A Royal Affair – a collection of FOUR royal stories from Alyssa J. Montgomery, featuring defiant princesses, bad boy princes, formidable kings and the odd commoner whose life is about to change forever …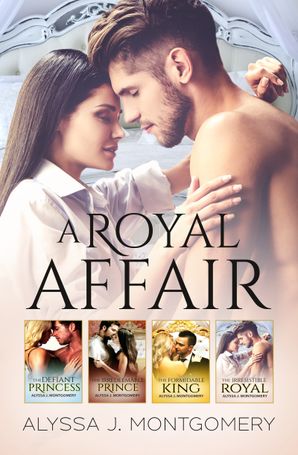 Pisces (February 19 – March 20)
Life is feeling mundane, especially for Pisces gals stuck in lockdown. (We're all thinking of you, ladies!) Doesn't make it any easier that Uranus, planet of rebellion, is pushing you towards adventure that's hotter than Hades. Your time will come, pinkie promise!
Meanwhile, break out with Harden My Hart, the third book in the scandalous The Harts miniseries. Holden Hart is a brooding, billionaire bad boy and the one Hart brother that no one dares mess with … except our heroine. If she's not careful, she will fall for the gorgeous, sexy and oh-so-dangerous grenade that is Holden Hart …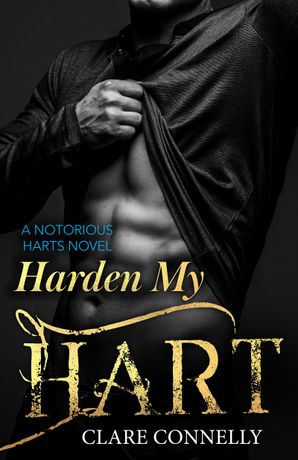 Aries (March 21 – April 19)
You have all the charm of a Southern belle right now, as Venus, planet of diplomacy means now is the time to reach out to those you're close to … and those you'd like to be close to. Use the moment to mend any fractured relationships – you can't lose, even if the odds seem to be against you.
Best book to read while you're feeling lucky? Try Secrets Made in Paradise, in which Emerald needs chance on her side to convince ruthless Spaniard Javier Torres to stay with her and the son he didn't know he'd sired. Can a steamy night aboard his luxury yacht cement their relationship?
Taurus (April 20 – May 20)
You've been digging your heels in, as you don't like interruptions or changing your mind about anything. (Stubborn? You? Absolutely!) But this month, Mercury retrograde is forcing you to be a little more flexible. Go with the flow: revisit plans and be prepared to tweak them … you may be surprised at the results, just like King Adonis in The Most Powerful of Kings.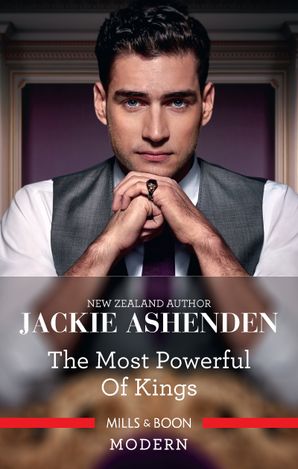 In this novel, the gruff, iron-hearted monarch has always believed emotion is a weakness he can't afford. But then innocent Anna is sent to him to help tame his wayward motherless daughter. Instantly he realises that he wants Anna … and wanting her is extremely dangerous.
Gemini (May 21 – June 20)
Everyone's a critic, right? You're copping a lot of comments about your choices right now – even the good choices. Don't be distracted, though, because you know exactly what you're doing. Keep your eyes on the prize, let loose your imagination, and feel free to speak up with your own thoughts – you're killing it!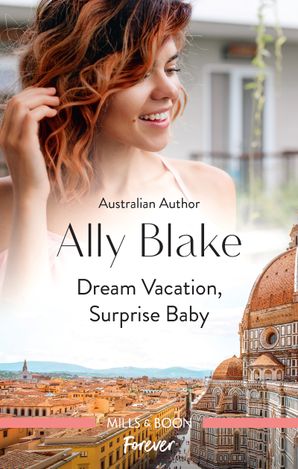 Best read for you this month is Dream Vacation, Surprise Baby. A dream holiday is Aubrey's perfect chance to seize back her life after a near-fatal illness. Millionaire Sean Malone is so compellingly her opposite, Aubrey can't resist falling into a crazy holiday fling with him…except Sean's past makes him as unprepared as she is for their resulting baby bombshell!
Cancer (June 21 – July 22)
Your daredevil side is in top gear this month – Mars, planet of dynamism is pushing you to assert yourself, and you're raising eyebrows left, right and centre! You've got energy bubbling like a glass of champagne but sip slowly, as it would be easy to make the wrong decision right now.
Safer to find your excitement in fiction: try The Rebound, in which good-girl-gone-bad Presley does NOT look before she leaps, bolting from her own wedding half-naked. How was she to know that her incredibly hot getaway driver is the groom's evil stepbrother? Or that diving into his sleek black Mercedes will be the first step on a journey to the dark side?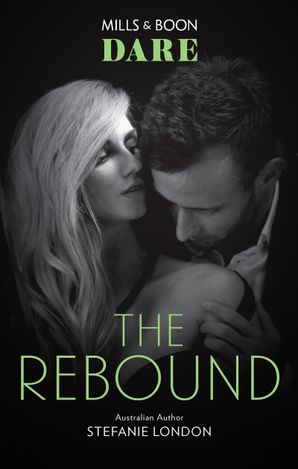 Leo (July 23 – August 22)
You're a natural peacemaker at the moment, as Jupiter, planet of plenty and freedom, hits your relationship zone. Time to bask in the good karma, as past good deeds bounce back to you and your legendary generosity of heart and spirit takes a moment to shine. Just picture a lioness relaxing in the sun and you'll be right in the zone …
Dip into the new Mills & Boon series line, Heart, for a reflection of your own kindness. Connect with uplifting stories of compassion and belonging. Home is where the heart is — where the bonds of friendship, family and community unite.
Still looking for a book to read this month? Check out our favourite e-books on sale now from $1.99.
Happy reading!
By Nicola Robinson