Valentine's Day is fast approaching… and that means it's the perfect time to give yourself some love with a big cup of tea (or glass of wine) and a stack of great romantic reads!
To that end we have compiled this EPIC list of Valentine's Day reads, based on your favourite romantic tropes, so that anyone and everyone can find their one true (book) love this Valentine's Day.
---
Enemies to lovers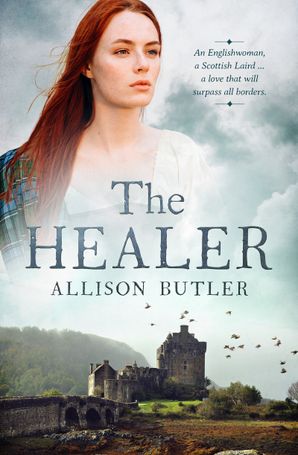 An Englishwoman, a Scottish laird … a love that will surpass all borders. A sumptuous romance in the spirit of Diana Gabaldon and Darry Fraser.
1402, the Anglo-Scottish border.
Lynelle Fenwick is the daughter of an English lord, but was deemed cursed when her mother didn't survive childbirth and has been an outcast all her life. Raised by the village healer, who has since died, Lynelle truly is alone. When her younger half-brother is captured during a Scottish raid, she sees a last chance to redeem herself to the father who rejected her, and offers to be held captive in his place.
Across the turbulent border, Lynelle strikes a bargain with William Kirkpatrick, laird of Closeburn. She will spend two weeks inside the clan's castle tending William's younger brother who is in need of a healer's care. The laird has his own family curse to deal with, along with a deep distrust of healers – and Lynelle has exaggerated her healing skills to obtain her half-brother's freedom.
Despite their differences, William and Lynelle are drawn to each other … then an unexpected foe threatens to divide them forever … Enemies by birth and circumstance, they can only succeed together.
Love triangle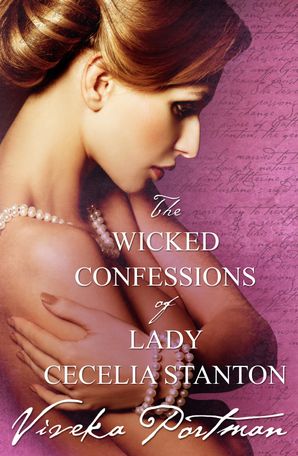 When faced with a rakish, lusty husband, what is a proper English wife to do but educate herself in the art of bedplay?
"Marriages are strange things, none stranger perhaps than this betwixt me and my lord husband."
Lady Cecelia is married to the dashing and philandering Lord William Stanton, a situation that would distress even the most composed and refined gently–born lady. However, Cecelia has a secret balm to her dissatisfaction: her maid, Bess Miller.
Cecelia's inexperience and William's insatiable appetites fuel her desire to learn, and Bess is a willing teacher. Then, when Cecelia blossoms into pregnancy and can no longer accommodate William's needs, he distances himself, and Bess becomes her only solace and comfort – and the channel for her most intimate desires. As Cecelia struggles to understand her own feelings, gossip begins to spread. William starts asking questions, and wicked confessions must be made…
Forbidden love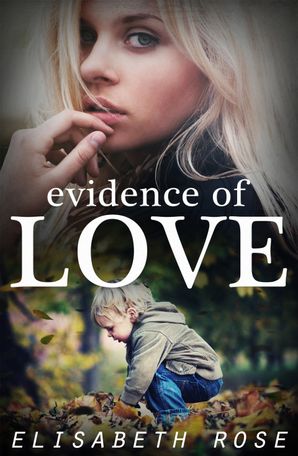 She survived years as a gangland wife, sacrificing everything to the family. But now they're threatening the one thing that she will never, ever give up – her child.
When Maja's abusive gang boss husband Tony is murdered, she takes the opportunity to flee, change her name, and leave her criminal family and her past behind. As Lara Moore, she and her toddler son Petey live quietly in suburban Sydney. Then, one act of kindness threatens to reveal her secrets and unravel the threads of her new life. But Detective Nick is dedicated and determined, the antithesis of everything she was brought up to believe about the police. Slowly, Maja finds herself drawn out of her shell and into his protective embrace.
Investigating Detective Nick Lawson doesn't know what it is about the prickly, reclusive young mother that attracts and intrigues him, but as the facts about her crime–steeped family emerge, Nick doubts whether his career would survive this relationship, even if she were interested.
Then, to Lara's horror, her past meets her present, and thoughts of love and a future are lost as the fight for her child begins.
Second chance at love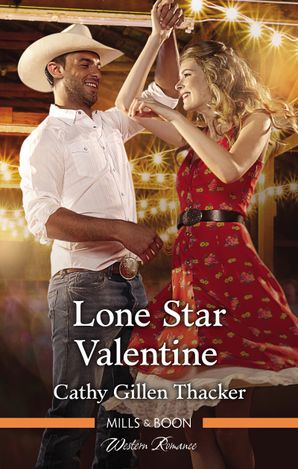 Compromise…or all-or-nothing?
The heart-stopping attraction's still there, but today Mayor Lily McCabe needs only one thing from old flame Gannon Montgomery – the best damn legal counsel ever. The stakes are high – custody of Lily's son Lucas. And the rules are clear: Lily's not giving Gannon the chance to break her heart again.
Gannon's only in town to sell the family ranch, but Lily makes sticking around seem pretty attractive. He can see the desire in her eyes every time they're thrown together. But Lily won't compromise, and Gannon can't let go. Someone's gotta give!
Stuck together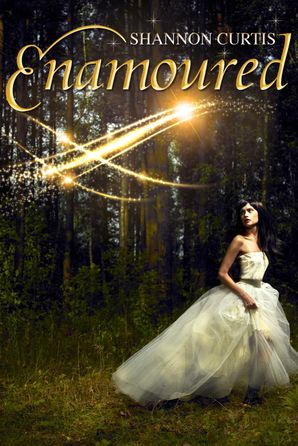 For readers of Stephanie Bond and Darynda Jones, fairy tales as you've never seen them before. The debut in a series that mixes suspense, sex, and just a sprinkle of fairy dust.
Once Upon a Crime…
Melanie wants to get incriminating information on her evil stepfather and she'll get it – even if it means giving in to an odious toad's demands. Cole is undercover, and when the opportunity arises for him to get closer to the criminal he's investigating using the man's beautiful stepdaughter, he grabs it.
Esmerelda is a Fairy Godmother Enforcer charged with getting the Frog Prince fairytale back on track. But fate has saddled her with a partner, and Rumpelstiltskin – with his sexy bad boy swagger – has a hidden agenda of his own.
In the Fairy Isle, nothing is as it seems…
Secret billionaire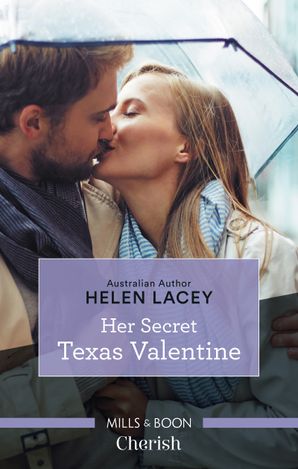 The rugged cowboy lassoed her heart – Will his secret change everything?
It's almost Valentine's Day and poor Valene Fortunado is still single. Determined to take matters into her own hands, she signs up for a dating app that inexplicably pairs her with Jake Brockton. The sexy, down-to-earth 'ranch hand' quickly makes Val forget what she thought she wanted in a man. But what will she do when she finds out her perfect, 'penniless' beau is secretly a millionaire?
One night with consequences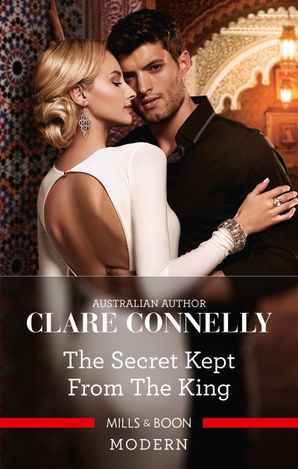 From the VIP guest's bed…to expecting his royal heir!
After a fleeting yet exhilarating affair with Sheikh Sariq, hotel concierge Daisy knows life can't be ordinary again! She resigns herself to only ever reliving the pleasure in her memory. But then she makes a shocking discovery that will cause chaos for this duty-bound king…
Unable to forget their connection, Sariq is intrigued when Daisy declines his summons to his palace. Yet finding out she's secretly pregnant demands dramatic action! She's far from a suitable bride…but for their baby he'll crown her. If Daisy will accept!
Friends to lovers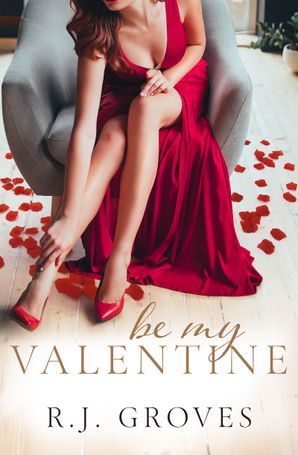 A seamstress. A naval officer. An impossible decision.
Harley Smith has always been unlucky in love, and this year is no different. Even if she can't get her best friend's brother out of her head. It's been almost a year, and with Valentine's Day approaching and no date in sight, perhaps it's time to stop holding out hope on her dreams. Maybe she should make her own happily ever after…
Joey Gray is a sailor through and through. He's been hurt before, and his job has become the only thing he can truly count on. But then he met his sister's best friend – the woman who has filled his dreams for months on end, regardless of how much he has tried to forget her. Now his career isn't as fulfilling as it once was, and he knows who's responsible. He needs to see her again. And what better day to tell her how he feels than on her birthday-Valentine's Day?
But is one week enough time to figure out what they have?
Marriage of convenience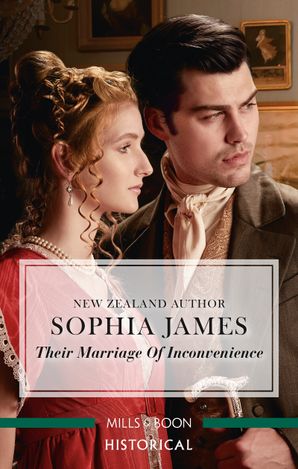 Opposites in everything…except needing to marry!
For Adelia Worthington, only marrying railway magnate Simeon Morgan will secure her family's home. In return, she'll give Simeon a place in society. A marriage is the last thing either wants, especially when it's clear this self-made man thinks she's a pampered heiress! But what's even more inconvenient than their marriage is that the sparks of fury that fly between them are igniting a simmering desire that won't be ignored
Fauxmance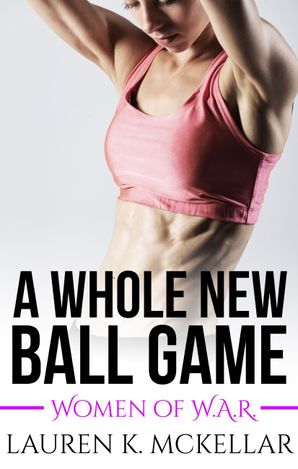 She thought she had her future sorted, but life has other plans…
Get the reference, get the job, get out of here: I know what I want. What I've always wanted. What I've been raised to want. The only thing standing between me and my dream overseas nursing job is a reference from my boss – and a very special little girl in the hospice care where I work who I just can't say goodbye to yet.
The last thing I need is Sawyer Benson, the AFL legend and an arrogant smile, coming in to visit the kids at the hospice and interfering with my life.
But when Emily tells me that girls can't play football, I know that I have to prove to her that girls can do anything they want. So Sawyer and I strike a bargain. I'll play his girlfriend when the camera's on, and off–camera he'll train me up for the Women's Aussie Rules league try–outs. Together we'll show Emily that girls are brave and strong and can do anything they dream of.
I still know what I want. I can walk away from footy and go back to my original plan. Football and arrogant smiles can't be my future.
Can they?
Still looking for a book to read? Check out some of our favourites – on sale from just $1.99!