PSA: It's June. Which means we're well into Gemini territory…
As a Gemini myself I've already been tagged in my fair share of Gemini-hating memes so I know what a hard gig being a part of astrology's most infamous zodiac sign is like. Luckily, we have a great sense of humour and can take it in our stride. But, it is relieving to know we have a bit more in store for us this month than hurtful tags on Facebook.
Gemini or not, read on to find out your bookish horoscope for June!
Gemini (May 21 – June 20)
This month will be the peak of your intellectual capabilities and you will experience a refreshing clarity in communication and thought. It's important not to waste these advantages. Get creative. Start that project. Challenge yourself. Use this time to set yourself up for a great second half to the year.
To help stimulate your brain read To Catch A Dream by Audrey Carlan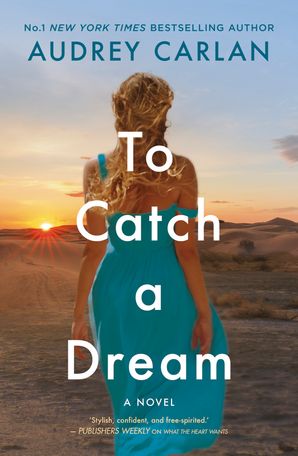 The No.1 New York Times bestselling author of the worldwide phenomenon Calendar Girl series brings readers a poignant and honest look at life's most complicated relationships.
When their mother passed away, Evie Ross and her sister were each given a stack of letters, one to be opened every year on their birthday; letters their free-spirited mother hoped would inspire and guide them through adulthood. But although Evie has made a successful career, her desire for the stability and security she never had from her parents has meant she's never experienced the best life has to offer. But the discovery of more letters hidden in a safe-deposit box points to secrets her mother held close, and possibly a new way for Evie to think about her family, her heart and her dreams.
Cancer (June 21 – July 22)
June is the perfect time to let new things into your life, let that be opportunities, people, experiences or knowledge. Your psychic and emotional energies will be at ease and you will be able to approach these new elements with a sense of calm.
Read The Vet From Snowy River by Stella Quinn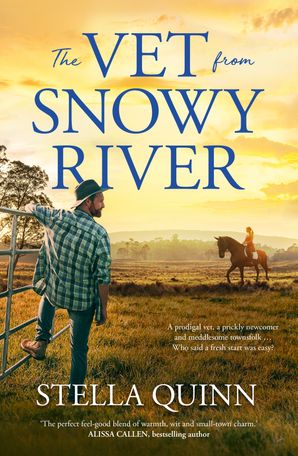 A hot vet. A rebellious teenager. And meddling but well-meaning townsfolk. Vera gets more than she bargains for when she runs off to a new life in the country … A fresh and funny rural romance, perfect for readers of Alissa Callen and Rachael Johns.
Leo (July 23 – August 22)
If you're experiencing a mid-year slump, June is the perfect time to renew and replenish your energies. A fresh start will be easy to welcome into your life and you'll find joy in sharing these new energies with those around you.
Read Fake Engagement Nashville Style by Jules Bennett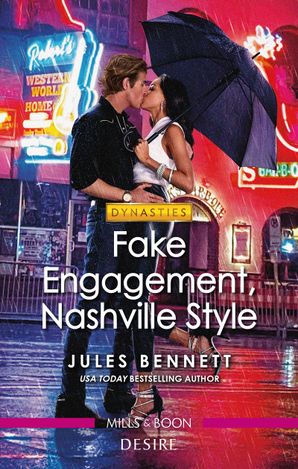 Saying yes should be strictly business…because it's only pretend and not a second chance.
Cassandra Taylor's ex-fiancé owes her — big-time. Luke Sutherland shattered her dreams of happily-ever-after way back when, and now she wants his help landing the wedding planning event of the year: his brother's celebrity nuptials. But Luke demands her help in return — pretend to be in love with him so he's no longer Country Beat's most eligible bachelor. As their fake engagement rekindles real passion, will this be Cassie's shot at her own fairy-tale wedding…or is she only risking more heartbreak?
Virgo (August 23 – September 22)
A hard fact of life is that nothing is given; rewards must be earned. This is true now more so than ever. But this isn't something to get down about. Be patient. Take pride in your self-discipline, or work hard to develop it. Take on your biggest challenges first and you'll be thankful for it later.
Read The Thief by Allison Butler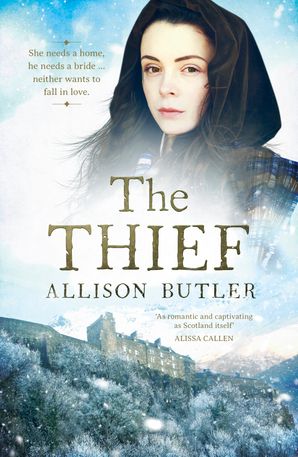 She needs a home, he needs a bride … neither wants to fall in love.
Kenzie never wanted an arranged marriage, but to be forced to wed the domineering laird who catches her thieving from his lands is even worse. Feisty, strong-willed and determined to make her own way, she may have no choice but to agree to the marriage, but she will never give up her independence. Lachlan may own her body, but he will never own her heart …
A lush, sexy romance in the spirit of Diana Gabaldon and Darry Fraser.
Libra (September 23 – October 22)
You're hopeful this month, allowing yourself the indulgence to yearn for that which you want. But be careful, it can be tiresome to imagine your desires but never actively seek them out.
Take advantage of this heightened sensual energy and send it out into the universe.
Stimulate these energies by reading Tall, Duke & Dangerous by Megan Frampton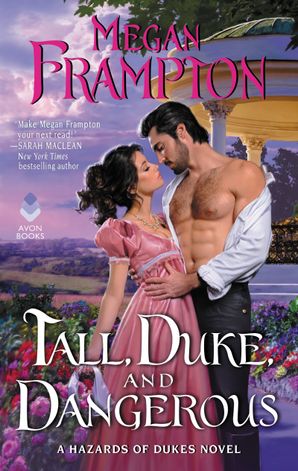 She longs for love…
After the death of her father and wicked stepmother, Ana Maria goes from virtual servant to lady-in-training, and while society life has its benefits—gorgeous gowns!—its restrictive rules stifle her sprit. And when her independent actions put her in danger, her half-brother insists Nash teach her some self-defense. While most of London's ladies find Nash intimidating, she only sees a man who needs introducing to all the joys life has to offer. So although officially they are coming together for fighting lessons, unofficially their physical contact begins to blur the line between friendship and begins to grown into something more…
Scorpio (October 23 – November 21)
The winter solstice this month will affect you the most. Tune in. Listen. To what is in you and around you, and what each part of the universe is trying to tell you.
Read The Spinster's Scandalous Affair by Sophia James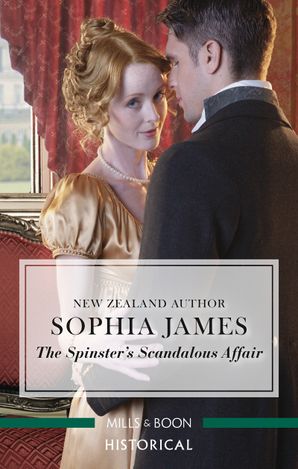 A sensible spinster…shall go to the ball!
Euphemia Denniston has accepted her quiet life as servant to her stepmother's family. Until cynical, wealthy Augustus Rushworth offers her an unusual arrangement: accompanying him around town to ward off husband-hunting debutantes! She knows their supposed affair is temporary, but she's cautiously thrilled to escape her lonely life and be the belle of the ball. And when desire grows between her and Augustus, she might just grab her last chance to experience passion, too…
Sagittarius (November 22 – December 21)
This June is your time to reflect on the transformations you've undergone so far this year, big or small. Acknowledge where these transformations have stemmed from and what good they are doing for you and those you hold close.
Read No Good Deed by Diane Hester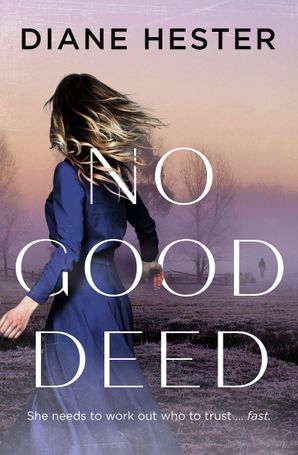 What if the man you're falling for is too good to be true?
Cassidy Blaire doesn't have time for romance. Between caring for her sick father and running the Kettle, a struggling soup kitchen in Adelaide, there's not much time for herself … or for her to dwell on her sister, who disappeared two years ago. Which is why Cass is more surprised than anyone when she wins the attention of not one, but two handsome admirers.
But someone isn't who they seem, and as threats and vandalism escalate to murder, Cass is going to need to work out who to trust … and fast.
Capricorn (December 22 – January 19)
The keyword for this month is 'unstuck'. Become unstuck. Help situations, friends, family and colleagues in your life to become unstuck. We're more productive and accomplished when we work together. Dedicating even a small portion of your own energy to others will pay dividends in all sorts of forms.
Read Dial A For Aunties by Jesse Q. Sutanto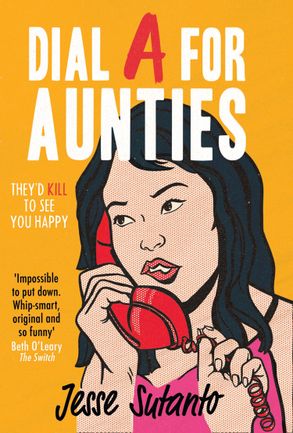 When Meddy Chan accidentally kills her blind date, she turns to her aunties for help. Their meddling set her up on the date so they kind of owe her. Although hiding this goddamn dead body is going to be harder than they thought especially when her family's wedding business has THE biggest wedding of the year happening right now.
AND It turns out the wedding venue just happens to be managed by Meddy's ex, aka the one who got away. It's the worst time to see him again, or…is it? Can Meddy finally find love and make her overbearing family happy?
Aquarius (January 20 – February 18)
Your future is forming this month. It is increasingly at the forefront of your mind, but this doesn't mean you are viewing it with clarity.
You must shape your own future by differentiating what is realistic, what you want and what you think you want.
Read Asking For A Friend by Andi Osho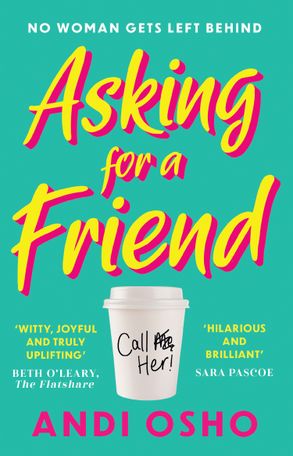 Three best friends are going to solve their relationship woes once and for all Forty-something Jemima's life is on track – well, sort of, she just need to bat her niggly ex away for good.
Twenty-something Meagan is in the midst of her five-phase plan and is nearly ready for phase three: a relationship.
While thirty-something Simi has had more it's not yous than any I dos.
These best friends decide it's time to ditch the dating apps and play the love game by their own rules. They're going to ask people out in real life…but only for each other. What could possibly go wrong?
Pisces (February 19 – March 20)
June is the time for grounding. It's time all you Pisces came back down to Earth! That means trying to acknowledge everything that is real and happening in your life and not getting lost in a daydream.
It can be helpful to find an anchor to tie you to reality, whether that be a loved one or simply your bare feet on the grass.
Read A Debutante In Paris by Amanda McCabe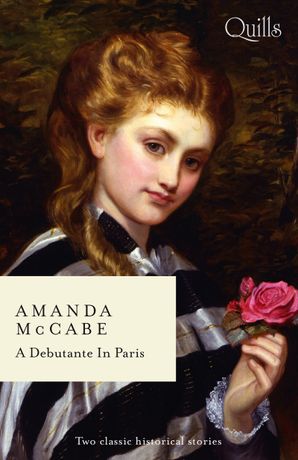 Diana Martin is thrilled to be a writer covering the Parisian Exposition. Her new role must be kept quiet — her parents would never allow it! When enigmatic Sir William Blakely discovers her ruse, he knows it could lead her into danger. With the sparks igniting between them, William realises the only way to protect Diana is by staying as close to her as possible!
Aries (March 21 – April 19)
Now is a good time. Take from that what you will.
But in doing so, be careful not to become too self-absorbed. Learn to manage your priorities whilst you take initiative.
Read Tempting In Texas by Delores Fossen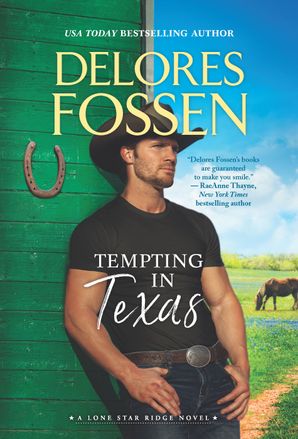 He told himself he could never be what she needs. But maybe he's found the only role that really matters…
As a kid, Hayes Dalton took a back seat to his sisters' reality show, Little Cowgirls, but to deputy Cait Jameson, her childhood crush was always the main attraction. Now a Hollywood star in his own right, Hayes is back in Lone Star Ridge to attend his sisters' weddings and, while their connection is immediate, Cait finds herself struggling to reconcile the boy from her past with this new celebrity bad boy.
Taurus (April 20 – May 20)
Good news all your Taurus peeps out there, June is your time for revival, restoration and relaxation! You may be exhausted from dividing up your energies too far and wide. Give yourself a hard-earned break and accept that mind and body both need to recharge before you can continue to function.
Read Pregnant in the King's Palace by Kelly Hunter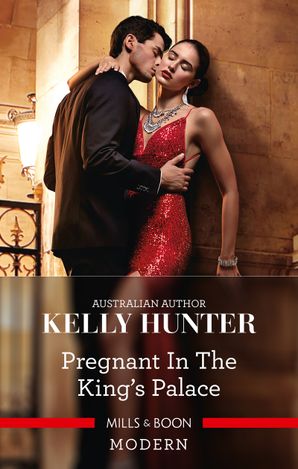 Sizzling nights will have life-changing consequences in this scandalous royal baby romance by USA TODAY bestselling author Kelly Hunter!
The woman who could cost him his crown…or save it!
Rumours abound that our beloved king, Valentine, is abdicating! His reasons are unknown, although speculation is that he cannot provide our kingdom with an heir. The eyes of the world are on him, yet our rebellious royal has eyes only for enchanting Angelique, horse trainer to the elite…
Their attraction is as potent now as it was ten years ago, when they first met! We thought Valentine's abdication was his biggest scandal…but given their fiery reunion, could passionate, headstrong Angelique be carrying an even more shocking secret?
And before we go, just a reminder for those strong and resilient Geminis out there to get through this challenging month together!
By Maddison Boyling