It's December, which means two things: 1) it's Christmas time, so you can indulge in as many rom-coms as you fancy (check out our candy-cane sweet recommendations here) and 2) it's now been almost a year since Season 4 of Outlander aired…leaving us teetering on the bring of a knuckle-whitening cliff-hanger. If you're suffering through Droughtlander like us, we've got good and bad news for you. The bad news – Outlander Season 5 won't air until February next year. The good news – we've got a list of historical romances to read while you wait that's long enough to fill the libraries of Castle Leoch.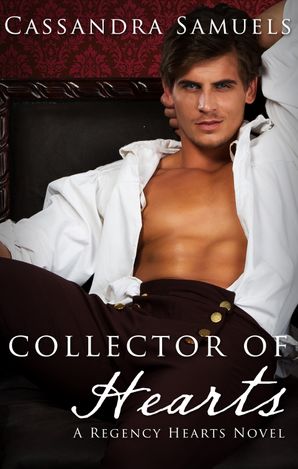 A heart worth collecting just might be a heart worth keeping.
Thanks to a wastrel father and a laudanum–addicted mother, Arabella Fleming and her twin sister have one – and only one – season in London in which to find suitable husbands.
Robert Mallory, Marquis of Shelton, is not suitable. Known as the Collector of Hearts, Shelton is a master of seduction, and he never fails when he sets his sight on a new target. And this season, he wants Arabella.
Arabella is too clever to be swept up in Shelton's wicked amusements, but she finds herself unable to resist the temptation of his company. And when she tastes his kiss, she discovers there's more to him than a mysterious past and an infamous reputation. Arabella soon realises that, in order to protect her own heart, she has to collect that of another – the heart of the most notorious rake in London.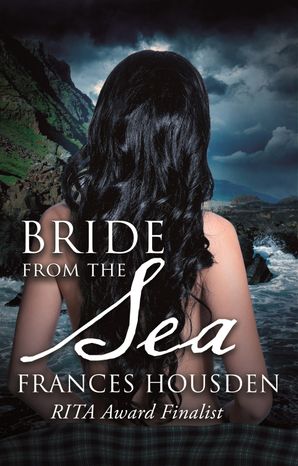 From best–selling author Frances Housden comes a brand new historical romance about a Spanish señorita and a strapping Scottish hero…
Celestina is a survivor: she escaped the firestorm of the Armada, she outwitted superstitious sailors bent on her murder, and she swam through a vicious storm after leaping into the sea. When she comes to her senses on a beach, wrapped in the arms – and plaid – of a huge, Scottish laird, she needs only embrace one small lie to ensure her existence: impersonate the mythical Selkie that her rescuer believes her to be. But falling in love with her big Scottish Highlander might be the one thing she won't be able to survive.
Since he first heard the stories from his nurse as a child, Niall has known that Selkies are real, and when he finds one on his own beach, it seems as if she is there to answer his prayers, to cure his loneliness, to bring magic into his life. But Selkies aren't meant to be land–bound, and when Niall finds himself falling deeply in love with his Celi, he knows that he must make the ultimate sacrifice: his happiness for her life.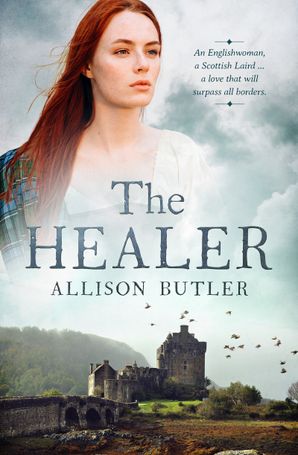 Curb your Outlander cravings with Allison Butler's seriously sexy Scottish novel about an English woman, a Scottish Laird, a case of mistaken identity and a love that will surpass all barriers.
An outcast in her own home for as long as she can remember, Lynelle Fenwick will do anything to earn her father's approval. Including exaggerating her healing skills, and setting off alone to rescue her step-brother from a band of raiding Scots.
Living under a curse that has haunted the Closeburn Clan for years, Laird William Kirkpatrick, will do anything to save his sole surviving brother. He may not believe in curses, but his clan does, and the growing number of graves seems to support their side.
Having banished all healers from the clan for trickery, he has no choice but to allow an Englishwoman, claiming to be a skilled healer, into his home and into the room of his wounded brother.
Enemies by birth and circumstance, they can only succeed together. But blood runs deep, and tensions high. What matters the desires of a heart?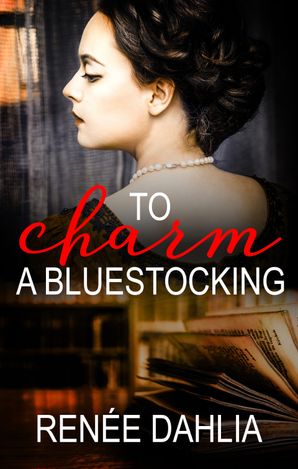 She wants to be one of the world's first female doctors; romance is not in her plans.
1887: Too tall, too shy and too bookish for England, Lady Josephine moves to Holland to become one of the world's first female doctors. With only one semester left, she has all but completed her studies when a power–hungry professor, intent on marrying her for her political connections, threatens to prevent her graduation. Together with the other Bluestockings, female comrades–in–study, she comes up with a daring, if somewhat unorthodox plan: acquire a fake fiancé to provide the protection and serenity she needs to pass her final exams.
But when her father sends her Lord Nicholas St. George, he is too much of everything: too handsome, too charming, too tall and too broad and too distracting for Josephine's peace of mind. She needed someone to keep her professor at bay, not keep her from her work with temptations of long walks, laughing, and languorous kisses.
Just as it seems that Josephine might be able to have it all: a career as a pioneering female doctor and a true love match, everything falls apart and Josephine will find herself in danger of becoming a casualty in the battle between ambition and love.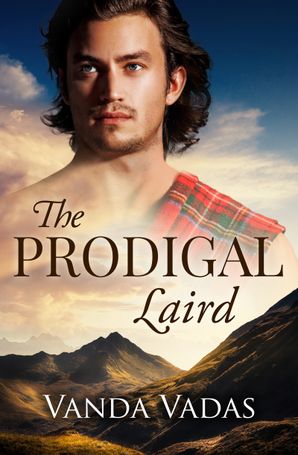 His marriage might cease decades of hostilities between two clans, but that doesn't mean he wants it-or his bold new wife who is keeping secrets of her own.
Roderick MacLeod arrives in his native Scottish Highlands to pay brief respects to his recently deceased father-the man Roderick blames for the death of his English mother. But before he can return to England, he is saddled with two responsibilities he never asked for: the title of Laird of Clan MacLeod and an unwanted marriage, by proxy, to the daughter of a rival laird.
Annabel MacDonald thought she had the perfect marriage; her husband's continued absence allowed her independence and the freedom to secretly hide and abet the escape of her fugitive clansmen. When the husband she'd never met shows up, she must convince him to return to England before he uncovers her many secrets, and perhaps her heart.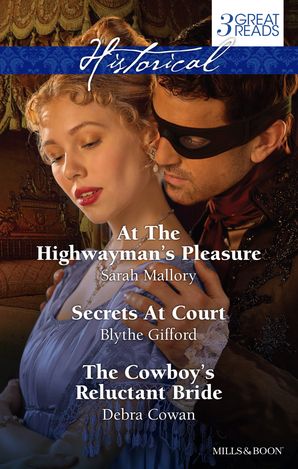 At the Highwayman's Pleasure – Sarah Mallory
Ross Durden leads a double life: gentleman farmer by day, roguish highwayman by night. He has sworn to right the wrongs of the past, but danger lurks around every corner – not least when he sets eyes on the beautiful daughter of his sworn enemy.
Celebrated actress Charity Weston is no stranger to disguises herself. But when a daring masked man steals a kiss, she is drawn into a web of intrigue she couldn't have imagined.
Secrets at Court – Blythe Gifford
Anne of Stamford has long been the keeper of her mistress's secrets, but when Lady Joan marries the King's son, court life becomes perilous. Sir Nicholas Lovayne has arrived to uncover the truth about Lady Joan's past, and Anne must do something to throw him off…
Longing to escape the intrigues at court, Nicholas hasn't counted on the way Anne distracts him.Will he be able to follow his duty when all he wants to do is protect Anne?
The Cowboy's Reluctant Bride – Debra Cowan
If there's one thing Ivy Powell hates, it's accepting help! But after receiving threats she has no choice but to make a proposition to a rugged cowboy. Ivy's first marriage destroyed her trust in men, and so walking down the aisle again isn't something she'll undertake lightly…
When Gideon Black is asked to protect Ivy, he knows he can't refuse. She makes him desire things he never knew he wanted! But Gideon has hidden his dark past. When the truth comes to light will their hasty marriage vows be enough to keep them together?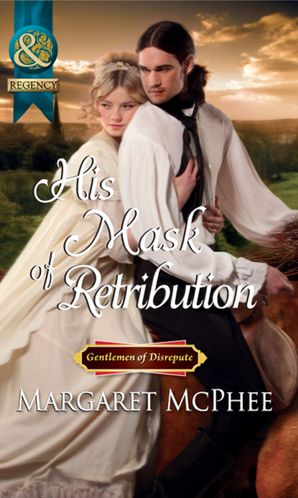 THE LAST MAN SHE COULD EVER LOVE…
Beautiful Marianne Winslow has had her share of suitors – and her share of scandal. Three engagements, no wedding… And the ton are beginning to talk. Smouldering Rafe Knight has lived the last fifteen years of his life with one goal: avenging the death of his parents. His final target? The Earl of Misbourne. The perfect bartering tool? The Earl's daughter, Marianne…
Held at gunpoint on Hounslow Heath, Marianne is taken captive by a mysterious masked highwayman. Her father must pay the price – but Marianne finds more than vengeance in the highwayman's warm amber eyes…
Gentlemen of Disrepute Rebellious rule-breakers, ready to wed!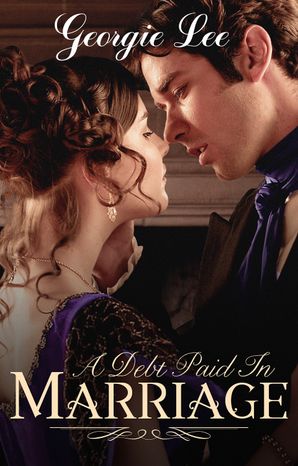 DESPERATE. DESTITUTE. DETERMINED.
In a wild last–ditch attempt to save the fortunes of her family after they've been left penniless by her father's gambling, Laura Townsend does what any young woman at the end of their rope would.
She sneaks into the home of Philip Rathbone, the moneylender intending to retrieve the business assets her father lost.
Laura had expected to find him hunched over a desk counting coins – interrupting him in the bath stark naked was not part of her plan.
After she surprises him with a pistol and a threat, Philip is intrigued enough by the tenacious woman to astound her back – with a proposition of marriage and a chance to reclaim her future. Desperate as she is though, Laura refuses to settle for anything less than true passion, the spark of which Philip may just have ignited.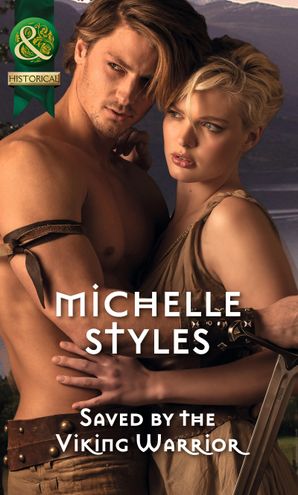 "There is no one. I travel alone. I live alone. Always."
Battle-scarred Thrand the Destroyer has only one thing on his mind: settling old scores. But with the beautiful Lady of Lingfold as his prisoner, the unyielding warrior starts to dream of a loving wife and a home to call his own.
Cwen is also seeking justice, but she knows the fragile alliance she's built with Thrand will only last as long as they share a common enemy. Unless they can find a way to leave revenge to the gods to forge a new life together.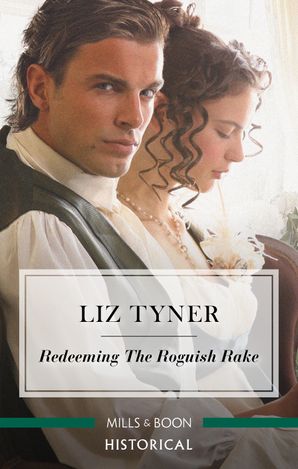 The scoundrel of Society…has compromised the vicar's daughter!
When scandalous Fenton Foxworthy is beaten and left for dead, he's rescued by demure vicar's daughter Rebecca Whitelow. Fox is a cynical rake whose outrageous propositions are the talk of the town – but his injuries are so great that Rebecca mistakes him for the new village vicar! Too late, Rebecca realises her error…she's been compromised into a hasty marriage!
11)The Landowner's Secret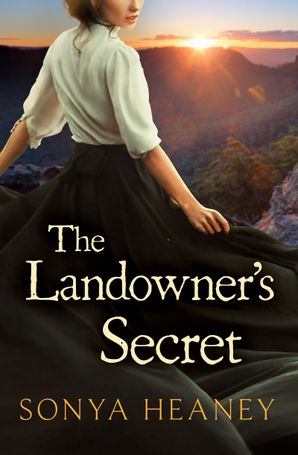 New South Wales, 1885
When Alice Ryan wakes to find thugs surrounding her cottage, on the hunt for her no-good brother, she escapes into the surrounding bush.
It is wealthy landowner Robert Farrer who finds her the next morning, dishevelled, injured, and utterly unwilling to share what she knows. With criminals on the loose and rumours that reckless bushrangers have returned to the area, Robert is determined to keep Alice out of danger, and insists on taking her into his home-despite the scandal it may cause. Convincing her to stay on with him for her own safety, however, is going to take some work.
What Robert doesn't expect is his growing attraction to the forthright, unruly woman staying in his home. Before either of them can settle into their odd new situation, their home and wellbeing come under threat and they will need to trust each other to survive. But they are both keeping secrets, secrets that have the potential to ruin their burgeoning love, their livelihood … and their lives.
Image via Starz
By Reena Mukerjee