We sat down to chat with New Zealand Mills & Boon Modern & Dare author Jackie Ashenden. 
---
1. Describe your latest book in 5 words
Hot prince marries palace guard.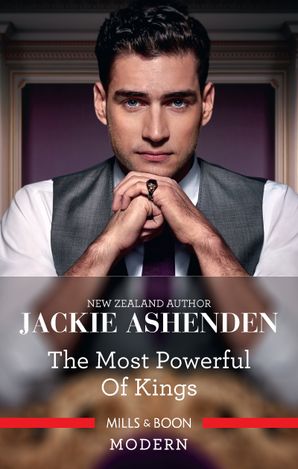 2. What's the best piece of advice about writing you have ever been given?
Write for yourself first and foremost.
3. What is your favourite word in the English language?
Coffee
4. If you could have dinner with three of your characters who would you choose and why?
I would have difficulty choosing because I'd want to have dinner with my heroes and I love all of them. It would be really fun though, to get them all in the same room and watch them argue with each other.
5. What is your favourite thing to do when you're not writing?
Knitting has been my favourite hobby for about a year now. It's great having something creative to do that's not writing and where all you need to do is follow someone else's instructions!
6. What is your favourite type of scene to write?
I like writing that first meeting between the hero and heroine, where it's all attraction and resistance. And the build-up to the first kiss is awesome too, where the tension explodes and they can't resist anymore.
7. What book(s) are you reading lately that you'd recommend to your readers?
It Happened One Autumn by Lisa Kleypas. I've just reread it, because it's one of my favourites. It's a Historical and the hero, Lord Westcliff, is absolutely to die for. I love him!
8. What made you want to become an author?
I'm not sure it was any one thing. I loved reading as a kid and that seemed to progress naturally into telling my own stories. I've been writing since was eleven, so that…well, let's just say it's been many, many years… 😉
9. Who are your top 3 literary heroines?
Philippa Somerville from the Lymond series by Dorothy Dunnett. Jane Eyre. Lisbeth Salander from The Girl with the Dragon Tattoo
10. What is your favourite romantic movie or tv show?
I can never have just one. I loved a version of Jane Eyre with Timothy Dalton as Rochester (it was years ago) and adored North and South with Richard Armitage. And I was obsessed with The English Patient when it came out for its forbidden, doomed love affair.
11. What was the first romance novel you ever read?
It was a Mills and Boon that I got in a second-hand shop, an early incarnation of Mills & Boon Presents [now Modern], I think. Can't remember the title or the author, but after that I used to buy stacks of them second hand while I was studying at university.
12. Which fictional character do you most want to be?
To be honest, any of my heroines because they get to have my heroes! 😉
13. What's your writing schedule? Do you plan your life around your writing or your writing around your life?
I write full time so my writing is my day job and I treat it as such. It's very flexible though, so I can arrange the rest of my life around my deadlines.
14. What would be something that people would be surprised to know about you?
I used to take singing lessons and once entered an opera singing competition.
15. What are you working on next?
A Modern with one very stern sheikh and the practical and pregnant heroine who tries to tidy up his dusty desert fortress, not to mention manage him, and fails at both spectacularly. 😉
Browse some of Jackie's latest books below
---
Jackie Ashenden
Jackie writes dark, emotional stories with alpha heroes who've just got the world to their liking only to have it blown wide apart by their kick-ass heroines.
She lives in Auckland, New Zealand with her husband and two kids. When she's not torturing alpha males and their gutsy heroines, she can be found drinking chocolate martinis, reading anything she can lay her hands on, wasting time on social media, or being forced to go mountain biking with her husband.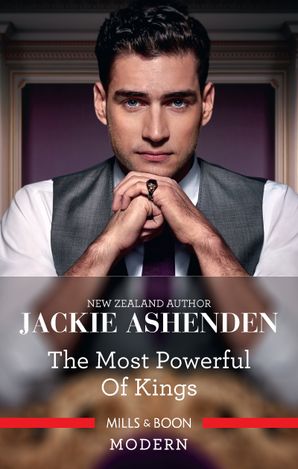 He rules a kingdom…will she rule his heart?
King Adonis learned early on that emotion is a weakness a monarch can't afford. But then innocent Anna is sent to him to help tame his wayward motherless daughter. Instantly he realises he wants Anna. And that wanting her is extremely dangerous.
The gruff, iron-hearted monarch is unlike anyone unworldly Anna has ever met. That Adonis desires her is almost beyond comprehension. But their heated encounter is enough to make her believe anything. Even that she might be the only woman to glimpse the real man behind the throne…