McLeod's Daughters, the much-loved Logie-winning rural Aussie TV series, premiered on 8 August 2001, which means it has just had its twentieth anniversary.
Stella Quinn reminds us why we loved it and suggests some rural romance reads that capture that same Aussie country feel.
Reason #1 – from telemovie to television series
Did you know McLeod's Daughters was a movie first? It was released in 1996 and (according to that beacon of webtruth Wikipedia) remains the most successful telemovie in Australian history.
Creator Posie Graeme-Evans saw a picture in a magazine of three girls leaning over a farm gate, and from there had the idea of a movie – and then a tv series – about women running a cattle station.
Readalong: Is Posie's inspiration reminding anyone else of that epic cover of Man Drought by Rachael Johns?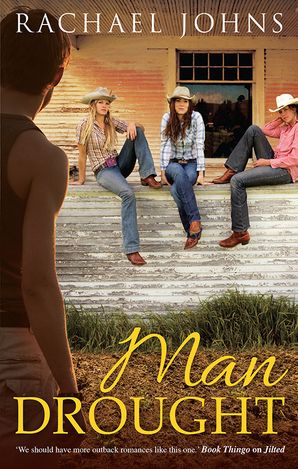 Reason #2 – a cracker of a first episode
Eight seasons, 224 episodes, eight Logie Awards … and it all began on 8 August, 2001.
Half-sisters Claire and Tess are reunited by the death of their father. Claire has been running Drover's Run and Tess – practically a stranger – turns up to claim her half of the inheritance. We're introduced to the two main female leads (who are awesome) and the stage is set for trouble ahead: debts, farm ownership, the avaricious neighbour who wants the land, and the sleazebag blokes flogging fuel now that the old man is dead.
Readalong: Tess's journey from the city to the country to find a new life is a trope much-loved in rural romance – especially where reality turns out to be so much harder, and so much more rewarding, than the newcomer expected. So many crackers to choose from, but Rosalee Station by Mandy Magro is a reader favourite.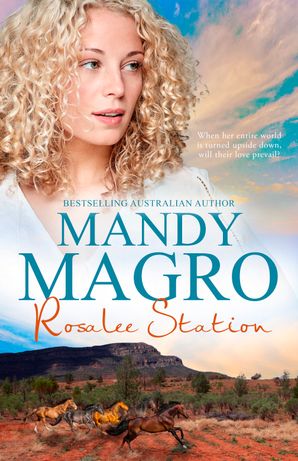 Reason #3, #4 & #5 – strong female leads
Over eight seasons the leading roles do change and develop, and this show delivers three wonderful leading characters. Claire McLeod is the daughter who has given her life to the farm. She has to keep Drover's Run operational, face up to her half-sister's claim on the property, and face down the hat-wearing, bearded blokes around the district who are all keen to see her fail because of that pesky missing Y chromosome.
Tess is Claire's half-sister who rocks up, clueless and naive, from the city. Tess quickly realises she's there to stay, and later in the series she must soldier on alone when disaster strikes. S3 newcomer Stevie Hall (a favourite of mine) stayed in the show until the 224th (and final) episode.
Readalong: Strong women working to keep the cattle station going?  Try The Long Paddock by Alissa Callen.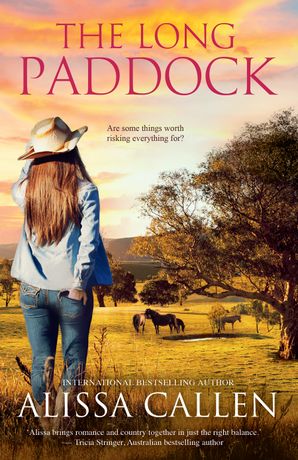 Reason #6 – that gorgeous old homestead!
I love old houses, and I love seeing them used as settings. The wide corridors, the high ceilings, the temperamental plumbing … could anything be more romantic? The fictitious cattle station Drover's Run was filmed at Kingston, a property in South Australia. The house was built from sandstone transported from Edinburgh as ship ballast.
Readalong: Historical rural romance set in Australia with a Scottish connection? Yes, please. So many to choose from, but let's go with Darry Fraser, and her soon-to-be-released The Prodigal Sister.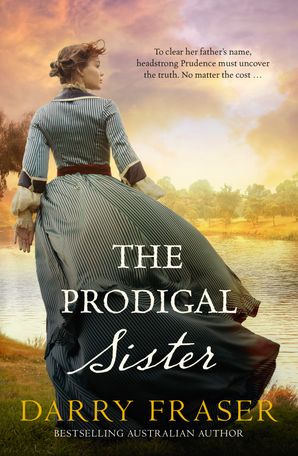 Reason #7 & #8 – the handsome brothers on the other side of the boundary fence
Alex Ryan, oldest son of the cranky landowner of the neighbouring property, is the reason for a lot of over-the-fence longing from main character Claire (and later Stevie). He's a tall, dark and broody type. Brother Nick is the younger, fairer version and has his own to-and-fro romance arc with Tess.
Readalong: Need more than one brooding hero in your life? Try this rural anthology … there's a hero in every story: Beneath Southern Skies by Amy Andrews, Marion Lennox, Ally Blake and Nikki Logan.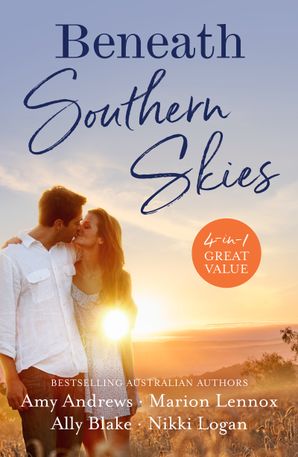 Reason #9 – all those thundering hooves
I can't be the only one who loves seeing the cattle being mustered, the horses flying over the green, green hills, the stock whips being cracked. The animals on McLeod's Daughters are such a treat – made possible, I imagine, by it being filmed on a 35 acre property that had once been part of a much larger (30,000) acre property.
Readalong: For horses, no-one does it better than Penelope Janu. Read about farrier Jemima in Up on Horseshoe Hill.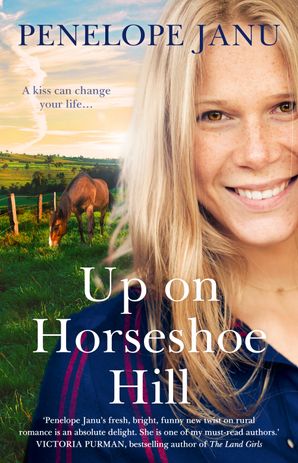 Reason #10 – the hot vet
I like to think of myself as an expert when it comes to hot vets, and Dave Brewer, who arrives at Drover's Run in S3, is definitely a hot vet. He has some wild plot deviations to contend with: romance (with Tess and Regan and Kate) and mourning and Africa. It gets a little complicated towards the show's end … I think those scriptwriters were wrestling with some very convoluted story threads by then.
Readalong: What's not complicated, however, but warm and fun and feelgood, is my own hot vet, Josh, in The Vet from Snowy River by Stella Quinn. You're welcome.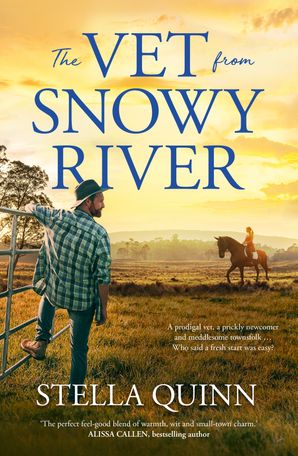 Reason #11 – sisters doing it for themselves
Throughout all the seasons of McLeod's Daughters, and the many cast changes, including a big overhaul at the end of S3 and scrappy changes in S6–8, one story thread remains clear: the women make the decisions when it comes to Drover's Run.
Readalong: A country sister and an estranged city sister need to work together to save the family farm? Sound familiar? This story might be just what you're looking for: The Lawson Sisters by Janet Gover.­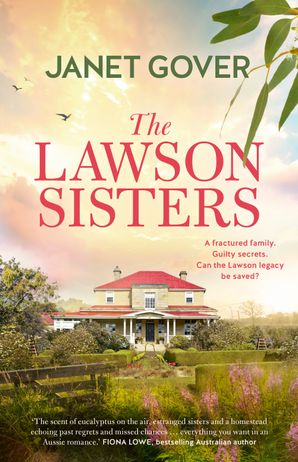 Reason 12 – awww!
Claire goes into labour (S3) while out doing the farm chores. Tess is there. Alex is there. It's all a little biblical (birth in the hayshed and so on, not to mention the issues over who exactly fathered the child) and feels a happy reward for all the drama that has come before … who is the father? Why is it a secret? What is the Peter versus Alex thing?
Readalong: Faced with the prospect of raising a baby alone? See how Natasha copes in Second Chance Lane by Nicola Marsh.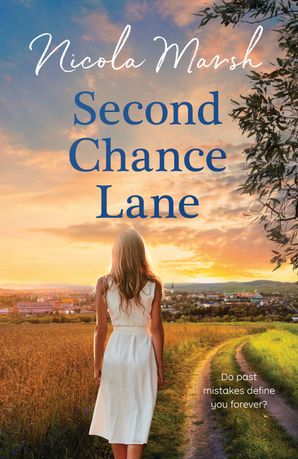 Reason #13 – drama alert: death in the silo!
The thing about long-running TV series is that you grow to love the characters. When they hurt, you hurt; when they're in trouble, you are so involved because a) it's exciting! and b) you get to see how all the feelings the characters have been having but NOT talking about get exposed. There's an epic drama moment in S3 when Tess falls into the silo full of wheat. Will she die? Will Nick save her in time?
Readalong: I know, we've already had a readalong with Alissa Callen, but we have to do this one, because it's all about silo art: Snowy Mountain's Daughter.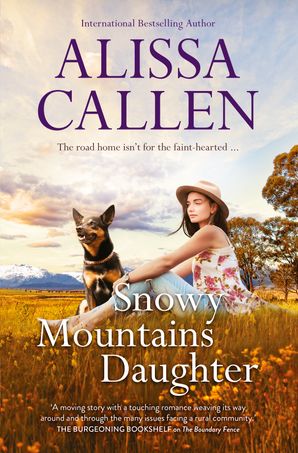 Reason #14 & #15 – who loves a country bride?
I love the wedding scenes. Sure, there's always a monstrous in-law lurking at the buffet or a secondary storyline going on that could ruin the day, but we usually get our happy moment. S4E26 is when Tess and Nick finally tie the knot, but we have to last a whole three more seasons to see wedding bells again. This time its Alex and Stevie in S7E16 … but will Alex get out of jail in time?
Readalong: What better than the Outback Wedding anthology by Amy Andrews, Leah Martyn and Lindsay Armstrong?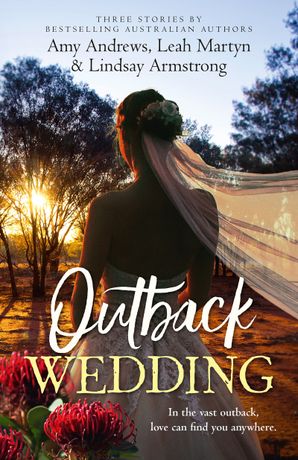 Reason #16 – have I mentioned the scenery yet?
The countryside around Drover's Run is gorgeous – as wonderful an advertisement for South Australia as any you could find. Set in the Barossa Valley, an hour's drive from Adelaide, and get this! In breaking news … an internet search informs me that the property where the tv series was filmed is now a BnB! Meg's Cottage is one of the places you can stay; named, I assume, after the Drover's Run housekeeper of the same name.
Readalong: there're more than a few rural romances that include a bed-and-breakfast operation. Have a crack at the anthology A Small Town Heart, by Tricia Stringer, Lisa Ireland and Shirley Wine, which includes a story about the Honey Hill House B&B.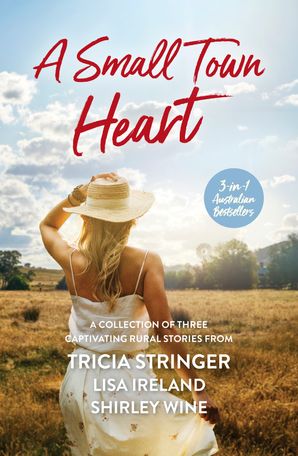 Reason #17 – second chance at love
Remember the good-looking son of the landowner next door? Alex? He's a fan fave for the first 7 seasons (and pops in for the final season too). There are dark days for Alex in the months after Claire's death, but rural romance loves to find a second chance at love for a single dad and so – enter stage left – Stevie Hall, who was a fabulous addition to the story.
Readalong: for another widower on the land looking for his own second chance at love, read Lonely in Longreach by Eva Scott.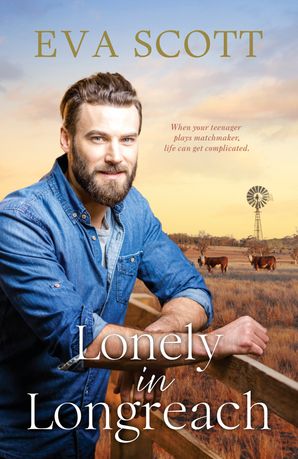 Reason #18 – drama alert: has she killed him?
S6E13 Jodi is distracted while driving and runs into a vehicle – none other than Harry's, the difficult landowner from the neighbouring property, father of Alex and Nick. This is the beginning of a three-episode twisty plot drama: how did he die? Was it the ute crash? Was it a heart attack? Was it murder?
Readalong: We're going to need to journey into romantic suspense to match the feels of this reason. Let's go with Climbing Fear by Leisl Leighton.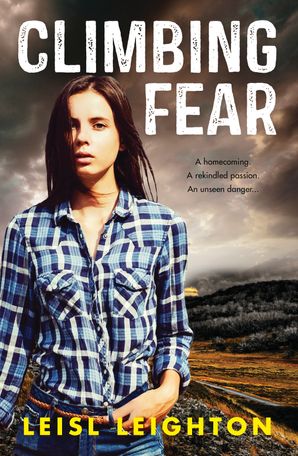 Reason #19 – so many tears
S8E6 … the wonderful Stevie, who we've grown to love since her arrival at the end of S3 has finally (after much drama!) been reunited with Alex just prior to the birth of their child, but she's about to have her heart broken.
He dies. And she must give birth.
It's as brutal a reminder of the circle of life on the land as you can get.
There's no readalong suggestion for this one: rural romance loves its happy endings, and this ending … well. Let's just say I needed to rehydrate and restock my tissue supply.
Reason #20 – a reboot? Yes or no?
It's a big yes from me, but what's really happening? There was talk in 2017 of a TV reboot, a six-hour mini-series, but hope was dashed when Posie Graeme-Evans announced negotiations had fallen through.
But! newidea.com.au (so it must be true!) announced in June 2020 that a movie reboot was in the works. Is it still happening? I have no idea, but here's hoping yes.
I just know I'm wanting a happy-ever-after finale.
---
ABOUT THE AUTHOR: Stella Quinn
Stella Quinn has had a love affair with books since she first discovered the alphabet. She lives in sunny Queensland now, but has lived in England, Hong Kong and Papua New Guinea. Boarding school in a Queensland country town left Stella with a love of small towns and heritage buildings (and a fear of chenille bedspreads and meatloaf!) and that is why she loves writing rural romance. Stella is a keen scrabble player, she's very partial to her four kids and anything with four furry feet, and she is a mediocre grower of orchids. An active member of Romance Writers of Australia, Stella has won their Emerald, Sapphire and Valerie Parv Awards, and finaled in their R*BY Romantic Book of the Year award.
You can find and follow Stella Quinn via her website.
Love McLeod's Daughters? Read Stella Quinn's debut rural romance The Vet From Snowy River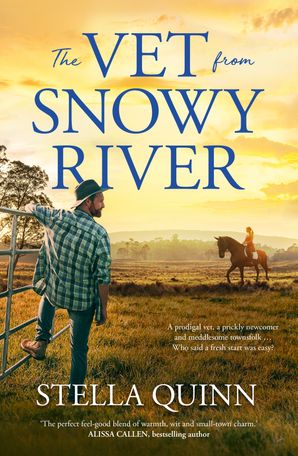 A hot vet. A rebellious teenager. And meddling but well-meaning townsfolk. Vera gets more than she bargains for when she runs off to a new life in the country … A fresh and funny rural romance, perfect for readers of Alissa Callen and Rachael Johns.
Vera De Rossi no longer believes in love …
And thanks to her ex-boyfriend­ she's also broke, jobless, and staring down the barrel of a court case that could land her in prison. Turning to her talent for baking, Vera opens a cafe in Hanrahan, a cosy tourist town in the foothills of the Snowy Mountains.
Josh Cody, once Hanrahan's golden boy, escaped sixteen years ago with gossip hard on his heels and a pregnant girlfriend in tow. Now he's back: a qualified veterinarian – and a single dad with a lot to prove. A new start and a grumpy teenage daughter … it's a lot to juggle, and there's no room in his life for further complications. But that's before he walks into The Billy Button Cafe and meets its prickly owner …
Reeling from the past, Vera has no intention of being sidetracked by the hot vet with a killer smile. But fate has a way of tripping up our best intentions and between a stray cat and a busybody with a heart of gold, this is a town – a family – unlike any other. And, whether Vera wants it or not, is there anything a family won't do to help one of its own?
PRAISE:
'The perfect feel-good blend of warmth, wit and small-town charm. This debut will leave you smiling.' Alissa Callen bestselling author of Snowy Mountains Daughter