I don't know about you, but this lockdown has had me scrambling for new content to fill the shell of a life that I am currently living. I have watched everything from the 2020 Oscar winning documentary, My Octopus Teacher (and honestly I have no words for that) to the second season of the increasingly trashy Netflix reality show, Too Hot to Handle.
But I struck gold when I landed on season 17 of the US version of The Bachelorette currently streaming on 9Now. I was so hooked that I watched the new episode as soon as it landed online every Tuesday without fail.
In all honestly watching Jimmy find love on this season of the The Bachelor (AU) has fallen completely flat in comparison. It lacks the drama you are sure to find on American reality series, but more importantly, for me, it lacks the over-the-top romance that has the viewer agonizing on the edge of their seat, desperately pleading with their TV that the lead will finally admit that they're in love with their chosen suitor, before walking off into the sunset together to live happily ever after. You feel me. I mean have we even seen Pilot Jimmy have an actual proper conversation with any of the girls at a cocktail party, or is the show just too focused on the overly contrived drama? I think the latter.
So, if you, like me, demand more from your realty TV viewing experience let me give you seven reasons why The Bachelorette (US) is better than this season of The Bachelor.
1. It's like a romance novel  
While this season of The Bachelorette has been filmed remotely at a resort in New Mexico for obvious reasons, the producers have gone above and beyond to create, what can only be described as a romance novel feel. From firework shows, to bringing in live musicians to serenade our lead Katie on her journey to find love, the romance never falls short. The producers have even gone as far as to supply a rain machine, just to deliver us the fantasy of kissing in the rain, not once but twice! Each and every episode is like falling in love and honestly I can't get enough.
Love the feeling of falling in love over and over again? Read The Millionaire's Melbourne Proposal by Ally Blake.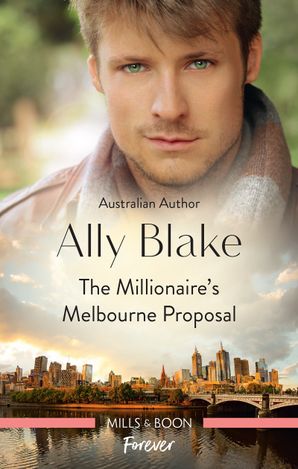 New landlord…new love?
Free-spirited Nora never expected Melbourne to be her forever home. But, when her landlady, Clancy, passes away, she agrees to stay until Bennet — Clancy's grandson — can return to Australia. Nora soon realises, over long-distance calls, that whilst Bennet may be her polar opposite…he's just as lost, emotionally, as she is. Still, when they finally meet, it's the incredible spark between them that truly stuns her. Could he give her the forever home she actually needs — with him?
2. It has an independent, sex-positive lead
What I loved about this season of the show was that the lead, Katie, is not a celebrity, like in multiple previous seasons on the Australian franchise! She was a deep and multifaceted lead whose identity wasn't solely dependent on her profession (cough, cough, Pilot Jimmy). Katie had appeared on a previous season of The Bachelor and garnered recognition for being a down-to-earth, humorous and sex positive person. In fact, she famously carried her vibrator with her into the Bachelor Mansion on her first night. Katie is a real person, and the producers don't try to hide this from their audience, by editing her into something she's not for the sake of a television show.
One of the most heartfelt moments on the show is when Katie opens up about a sexual encounter she had at university where she revealed that consent was not present. The footage is raw and unedited, giving the audience as well as her suitors some insight into the person she is and how she has become such a strong and sex-positive person today. Her strength is inspiring, and you cannot help but stan Katie on her quest for love.
Love stories about strong independent heroines? Read The Lady Detective by Ava January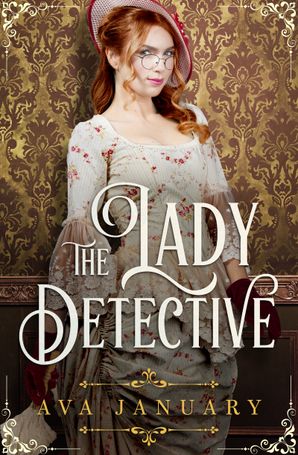 London's lawbreakers and loathsome lords … beware!
When a priceless necklace on loan from the Royal family is stolen, lady detective Theodosia must work with the scandalous Lord Montague to recover it before the theft is discovered.
But somewhere between setting a brothel on fire, being knocked out in a cemetery in the middle of the night, and narrowly avoiding death via Scotch egg, Theodosia and William fall in love …
3. The bro-mance
The only thing better than watching a mansion full of men compete for the affections of one girl, is watching a mansion full of men present wholesome and healthy masculinity in an extremely toxic environment. Thank the Bachelor gods for finally showing us normal, down-to-earth guys, having fun, cuddling and even crying on national TV.
There is one particularly emotion moment where single dad contestant Michael opens up to the guys about his experience of love with his late wife, and there is not a dry eye in sight. Hell, the guys even cry when their friends (aka love rivals) get eliminated! This cast of men is laugh-out-loud hilarious, especially when you put them together in a group-date scenario. If you think that guys like this only exist in romance novels, think again my friend. 
Love heroes who learn to embrace their vulnerable side? Read Meet Me In Bendigo by Eva Scott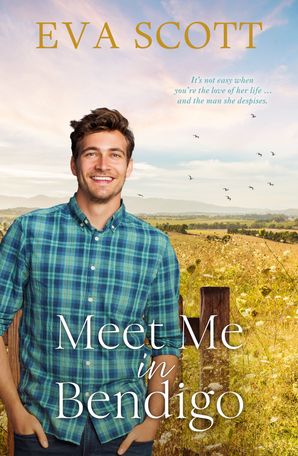 Rural Australia meets You've Got Mail in this romantic comedy about online dating, second chances, and following your heart.
Ed Carpenter is in Wongilly to offer the owner of a small hardware shop a payout to pave the way for his family's next superstore. What he doesn't expect is for the owner to be the woman he's been talking to online. Annalisa is beautiful and passionate, and he's sure she's the one for him. But how can he reveal the truth without losing her?
4. The heartbreak
Obviously the reason we invest in this kind of show is for romance, a bit of drama and LOT of love. But we cannot really celebrate true love without the struggle to find it, can we? Isn't that what makes the end result so much sweeter, because of the mental and physical rollercoaster it took us to get there, praying all the while it would somehow be worth it in the end? Well I promise you a journey so tumultuous, you'll be glad I did the heavy lifting for you, so you can binge it all in one session. On multiple occasions Katie has to literally, and I mean literally, chase her suitors down the hallway, and never have I screamed more at a person on TV to run. The journey is not easy, it's wild, it's emotional, it's basically a Taylor swift song, and it is one addictive ride.
Love stories that feel like a Taylor Swift song? Read The Vet From Snowy River by Stella Quinn.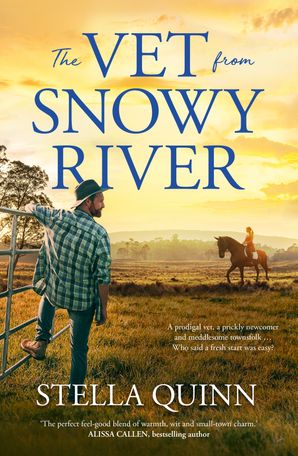 A hot vet. A rebellious teenager. And meddling but well-meaning townsfolk. Vera gets more than she bargains for when she runs off to a new life in the country … 
A fresh and funny rural romance, perfect for readers of Alissa Callen and Rachael Johns.
5. The hosts
While I agree Osher is one of the best hosts in the history of reality TV, let me introduce you to this season's Bachelorette co-hosts Tayshia and Kaitlyn. While both are previous bachelorettes and new to the hosting gig, watching them stumble their way through the season, acting as Katie's ultimate wing women, is just hilarious, wholesome and endearing to watch. They are super relatable hosts, and you love them from the get go when they not so subtly spy on Katie while snacking on a giant bucket of popcorn.
I mean, same.
It's really refreshing to see them watching over Katie on her journey, offering support in a way only a girl who has gone through the exact same thing can. We love to see women supporting women!   
Love stories about the strength of female friendship? Read The Codebreakers by Ali Sinclair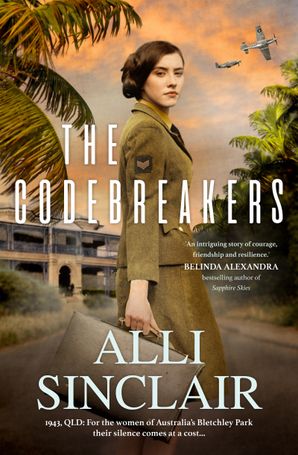 They will dedicate their lives to their country, but no one will ever know…
A compelling story about tenacity and friendship, inspired by the real codebreaking women of Australia's top-secret Central Bureau in WWII. For readers who love Judy Nunn and Kate Quinn.
6. The drama
Drama. Drama. Drama. If you live for the drama, this show does not disappoint. It will literally take your expectations and throw it back in your face. If you think I'm wrong, you haven't reached hometowns yet. What's great about the American franchise is it doesn't try cookie cutting the perfect romance narrative to shove down your throat with a glass of milk. If the happily ever after blows up in their face, producers will let it happen, in fact they'll go a step further and ensure there is a camera there to film it. The series will keep you on your toes as you literally won't know till the very last minute if you're going to get that fairy tale ending or a shocking plot twist finale.
Best of all the show includes special cast reunion episodes, The Men Tell All and After The Final Rose so you get to relieve and debrief the drama all over again.
Love a touch of drama in your romance? Read Five Dates With The Billionaire by Alyssa J. Montgomery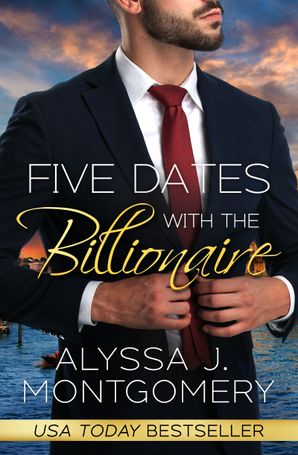 Billionaire CEO Connor Stewart is being blackmailed. By his own grandmother, no less, who is refusing to have life-saving surgery unless Connor dates Mia Simms, his dull and dowdy marketing employee.
For Violet's sake, Connor agrees to the crazy scheme. There's no risk of breaking his 'short-term only' rule with Mia Simms; she's not the kind of woman Connor is interested in … and he's sure she's hiding something. He just doesn't expect it to be delicious curves and a firecracker personality.
Mia Simms is hiding something, and it's much more dangerous than her looks…
7. A proposal
While I won't spoil this season of The Bachelorette, it is well known the American franchise is famous for including a proposal in their last episode. While I've never proposed to anyone myself, I imagine it's pretty terrifying, especially when the person you're asking to marry you is about to either profess their love for you in return, or break your heart on national TV. When the stakes are this high it's basically an extreme sport. Even if you have to pretend to think that a couple is ready for marriage after only a month of non-exclusive dating, who doesn't love to indulge, celebrate and even judge the contestants proposals. But, if you think I've just gone and spoilt the ending, think again. Katie's season finale is clouded with drama, controversy and a downright divided audience.
If you want to know exactly what happens you'll have to watch and see for yourselves, but don't say I didn't warn you!
Love stories that end with a Happily Ever After? Read Lord Somerton's Heir by Alison Stuart.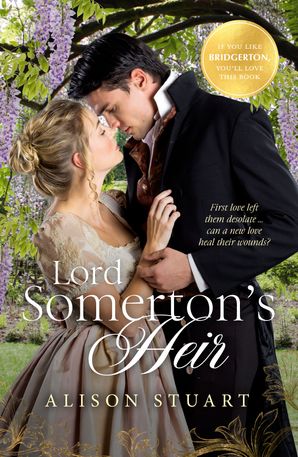 First love left them desolate … can a new love heal their wounds? A tale of second chance love in aristocratic Regency England, for lovers of all things Bridgerton.
Sebastian Alder's sudden elevation from penniless army captain to Viscount Somerton is the stuff of fairy tales, but the cold reality of an inherited estate in wretched condition leaves him little time for fantasy, and the memory of his wife's brutal death haunts his every moment. When he learns of the mysterious circumstances of his cousin's demise, he must also look for a potential murderer … surely not Isabel, his cousin's ladylike widow?
Enjoy a side of reality TV with your love stories?
By Elizabeth Dobb