'Tis the season… to read some holiday romance! Here are our picks for what you can read to help you feel the holiday spirit…
P.S want to read about Australian-set romance? Check out our top picks!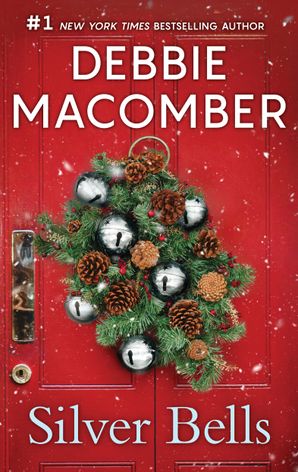 It isn't easy for Phillip Lark to single-handedly raise his rambunctious teenage daughter. And now she's hatched a plot to find her father a wife. Lovely Carrie Weston seems to fit the bill. Phillip claims he's not interested in remarriage, but could the magic of the holiday season — and Carrie's charms — help him change his mind?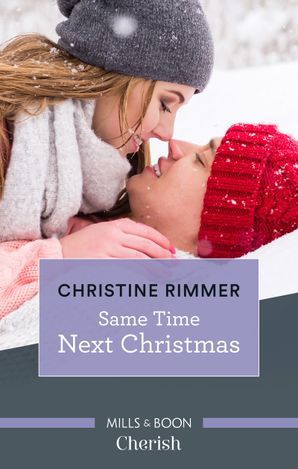 They're each other's Christmas present. But what about the other 364 days?
Ex-soldier Matthias Bravo likes spending the holidays hunkered down in his remote Oregon cabin, until one year Sabra Bond seeks refuge from a winter storm. Now they meet every year for a no-strings Yuletide romance. But Matthias is changing the rules. This Bravo bachelor finally knows what he wants – Sabra forever. Is she ready to commit to love not just at Christmas, but every day of the year?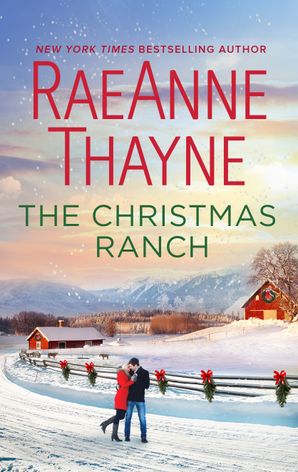 Hope Nichols has never felt as if she belonged anywhere except her hometown of Pine Gulch. So when she hears that her family's property, Christmas Ranch, is set to be shut down forever, a determined Hope heads home. She refuses to let anything ruin her holiday — this will be the most memorable ranch Christmas ever! And thanks to hunky former navy SEAL Rafe Santiago and his adorable nephew, she might just pull off that miracle.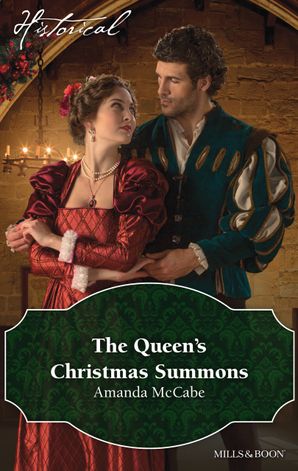 Royal courts are glittering places. But there can be many dangers there.
The words of Juan, the shipwrecked Spanish sailor Lady Alys Drury nursed back to health, echo in her mind as she puts on another courtly smile.
Then Alys locks eyes with a handsome man amid the splendor of Queen Elizabeth's Christmas court–Juan is posing as courtier John Huntley! Alys is hurt at Juan's deception until she learns he's an undercover spy for the crown… Amid the murky machinations of the court, can true love still conquer all?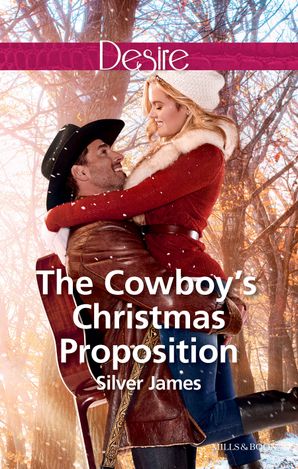 Can a country superstar and a dedicated cop strike a Christmas baby bargain?
Being a celebrity, Deacon Tate is always careful. So when a baby is left on his tour bus, he's certain it isn't his. But he's 100 percent sure that officer Quin Kincaid, who responds to the call, is the sexiest woman he's ever seen. He has to have her, no matter what.
But to Quin, Deacon seems too good to be true. Can she save the baby and herself from Deacon's spell – especially when he makes her an offer she can't refuse?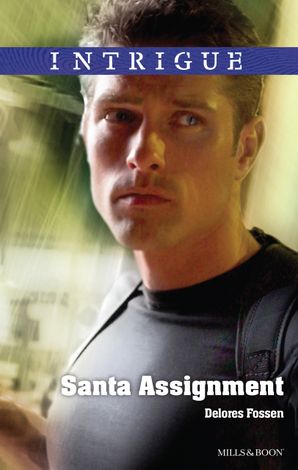 Four classic Christmas tales perfect for the holiday season!
Includes Christmas Eve Wedding by Penny Jordan, The Billionaire Who Bought Christmas by Barbara Dunlop, Santa Assignment by Delores Fossen and Dynamite Doc or Christmas Dad? by Marion Lennox.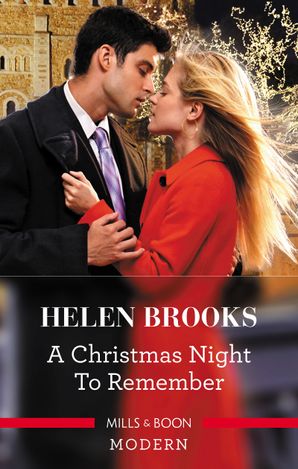 On Christmas Eve, Melody James leaves the hospital to start life anew without her charismatic, powerful husband, Zeke. The injuries that ended her dancing career and her marriage may have healed, but her heart is still shattered.
Tycoon Zeke fought to be the best, clawing his way from nothing to the very best, and he's going to fight for Melody. He sweeps her off to a stunning London penthouse suite, intent on seduction. All the man who has everything wants for Christmas is his wife back in his bed!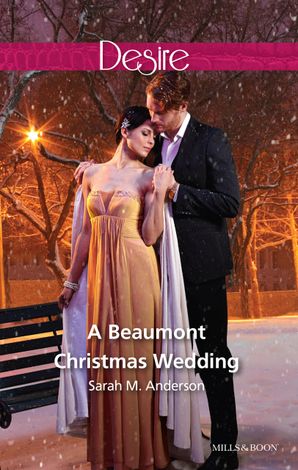 Naughty and nice…
Public Relations whiz Matthew Beaumont won't let scandal ruin his brother's Christmas wedding. Yet scandal is Whitney Maddox's middle name. He grudgingly allows the outrageous child star-turned-horse trainer to stay in the wedding party…as long as she behaves herself. But soon he's the one misbehaving with this irresistible maid of honour.
Determined to shed her troubled past, Whitney traded parties—and men—for a quiet life years ago. But one tumble into Matthew's strong arms has her thinking a hot night with the best man might be the perfect holiday gift…a gift that could last forever.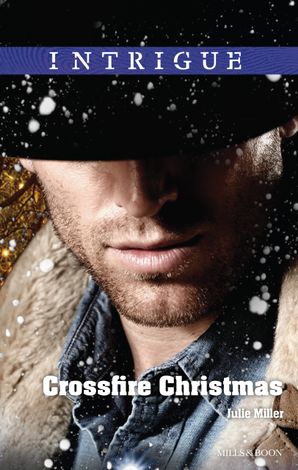 An injured undercover agent must keep an innocent nurse from getting caught in the crossfire in the latest installment of The Precinct.
With his life bleeding out from bullet wounds and a car crash, Charles Nash's best option is to kidnap the innocent nurse who stops to help him. At gunpoint, the jaded DEA undercover agent offers Teresa Rodriguez a desperate deal: if she keeps him alive long enough to find out who's blown his cover and set him up to die, she'll be home for Christmas.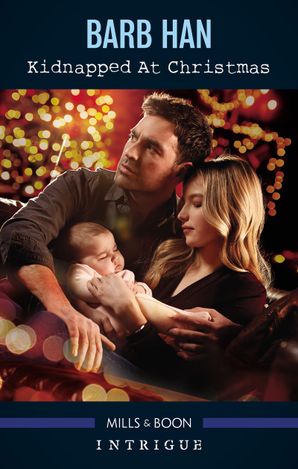 This Christmas brings the revelation that he's a father. Now he needs to keep his little family safe when they become a target…
When the blonde beauty who shared his bed a year ago tells him he's a father, Wyatt Jackson is stunned. But the attempted abduction of their newborn daughter drives the Texas cowboy to uncover the dangerous secrets of Meg Anderson's past. Can Wyatt crack a twenty-year-old cold case before this Christmas becomes Meg's last?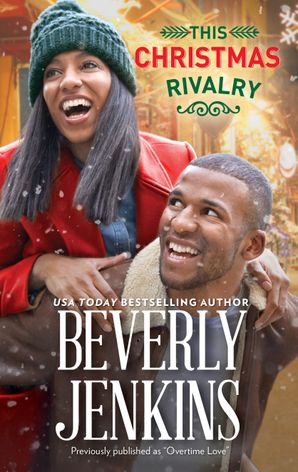 Drew Davis's goal is to buy the semipro football team where he is general manager. But the owner's granddaughter, Tasha Bloom, unexpectedly inherits it first. Still, Drew's not brokenhearted, since their mutual passion for football runs second only to their attraction to each other. But can the team and their budding romance make it to the New Year's Day championship?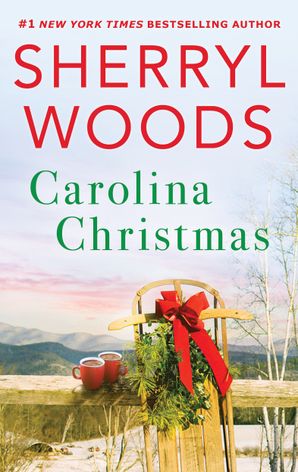 Newly divorced Amy Riley has just moved to Charlotte, North Carolina, with her two children. Anxious to cheer them up, Amy takes the kids to the mall on Christmas Eve to see Santa Claus. When her young son, Josh, disappears in the crowd, their family tradition quickly escalates into a crisis, and Amy must enlist the man in the red suit himself to help find her son.
The last thing police officer Nick DiCaprio wanted to do on Christmas Eve was play Santa Claus at the local mall. But when Josh goes missing, he's suddenly grateful that his sister persuaded him to help out that night. As he and Amy search for the little boy, sparks begin to fly for this most unlikely couple.