We are in LOVE with T-Swift's newest album Lover (see what we did there). Some of the songs are sweet and wholesome, hearkening back to Taylor's Fearless and Speak Now eras; some are tragic and romantic, so very Red; some are whimsical and moody like 1989; and there are some Reputation-era style bops!
To celebrate, three of our writers, Eloise, Saskia and Courtney (all self-confessed Taylor tragics),  found all the songs their perfect romance novel match. So, put on your best pastels, dye the ends of your hair pink, curl up with a great romantic read, and listen to your favourite tracks over and over (and over) again.
I forgot that you existed
And I thought that it would kill me, but it didn't
And it was so nice
So peaceful and quiet
Saskia: Despite being eternally stuck in my emo phase (and thus always gravitating towards Taylor's iconic sad songs), this is possibly my favourite tune on the album? I feel like Tay has finally reached a point we all strive for with an ex – being able to let go and just go on living. Taylor, please teach us your ways!
If you're struggling to forget that pesky ex and I Forgot That You Existed is prompting you to purge your emotional cache, read How To Hack A Heartbreak by Kristin Rockaway.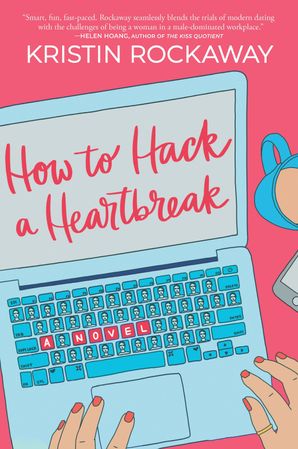 After one dick pic too many, Mel has had it. Using her brilliant coding skills, she designs a dating app of her own, one that allows users to log harrassers and abusers in online dating space. It's called JerkAlert, and it goes viral overnight.
Mel is suddenly in way over her head. Worse still, her almost-boyfriend, the dreamy Alex Hernandez – the only non-douchey guy at Hatch – has no idea she's the brains behind the app. Soon, Mel is faced with a terrible choice: one that could destroy her career, love life, and friendships, or change her life forever.
So cut the headlights
Summer's a knife
I'm always waiting for you
Just to cut to the bone
Devils roll the dice
Angels roll their eyes
And if I bleed
You'll be the last to know
Eloise: Ok, this song is DARK. A summer romance as hot and fleeting as Summer itself, it reminds us that not all love stories last forever. But also, this song is a serious TUNE and I can see myself jamming along to it on long summer afternoon drives…
If you are FEELING the angsty vibes of Cruel Summer and want something equally hot and sultry read Hot Mistake by Cara Lockwood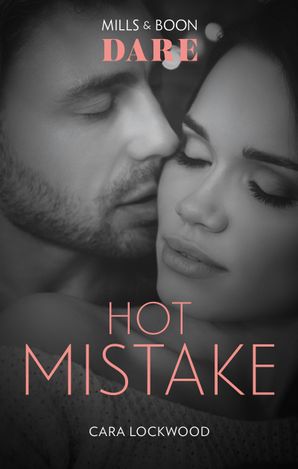 He's the worst possible choice…but she's willing to make a bad decision!
Maid of honour Gabriela Cruz doesn't want to ruin her best friend's luxury wedding cruise. And that's all sleeping with best man and notorious bad boy Sebastian Lott will do. But with the warm, sensual, tropical air and the starlit sky overhead, Gabriela can't resist one glorious night with the drop-dead gorgeous lawyer. One night that leads to so much more…
And there's a dazzling haze, a mysterious way about you, dear
Have I known you twenty seconds or twenty years?
Can I go where you go?
Can we always be this close forever and ever?
Courtney: For me, this is Taylor Swift at her best! Romantic, magical lyrics that perfectly encapsulate the wonderful, cosy feeling of not just being in love, but having that loved returned. Because what more could you want from life?! (perhaps more Taylor Swift songs…?)
If you're a lover of Lover, you should read Some Kind of Wonderful by Sarah Morgan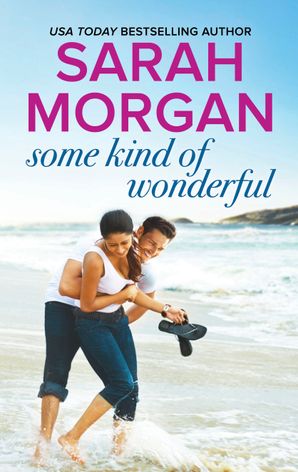 Zach knows he let Brittany down, but being back on Puffin Island and seeing ex-wife Brittany again stirs up long–buried emotions. This daredevil pilot has never felt worthy of her, yet he can't stay away–even when he knows the chemistry between them will only complicate his life. As long, hot summer days on the beach dissolve into sultry, starry nights, Brittany and Zach find that the sparks between them are more powerful than ever. Could it be that the second time around, their dreams of a happy–ever–after will finally come true?
They'd say I hustled, put in the work
They wouldn't shake their heads and question how much of this I deserve
What I was wearing, if I was rude
Could all be separated from my good ideas and power moves
Saskia: Ya girl Taylor is getting political and I am HERE for it. I adore this song, it gets me pumped up to fight the patriarchy and I have been jamming it in the car for days. I think Taylor haters give her a lot of flack for 'serial dating', for not getting involved in politics (or for getting involved), and for just about every other choice she makes – and I think that if Taylor were a man, she would probably cop it a lot less. Props to her for speaking (singing?) out on what she believes in.
If you need some strong, boss babe vibes to get you through the day, read 99% Mine by Sally Thorne.
Crush (n.): a strong and often short-lived infatuation, particularly for someone beyond your reach . . .
Darcy Barrett has undertaken a global survey of men. She's travelled the world, and can categorically say that no one measures up to Tom Valeska, whose only flaw is that he's her twin brother's best friend – oh, and that 99 percent of the time, he hasn't seemed interested in her.
I've been the archer
I've been the prey
Who could ever leave me, darling?
But who could stay?
Eloise: Love is complex. Sometimes you're the object of affection, feeling desired and powerful when you know someone cute has a crush on you. Sometimes you're the one with the unrequited crush crying in a bathtub with glass of rose and a block of chocolate on a Saturday night. I'M TOTALLY FINE GUYS. Archer is so much more than just this though, it's really about the importance (and difficulty) of loving yourself.
If you love the complex portrayal of love in The Archer, and you want a love story that is as much about loving yourself as finding your soul mate, you should read A Duke by Default by Alyssa Cole.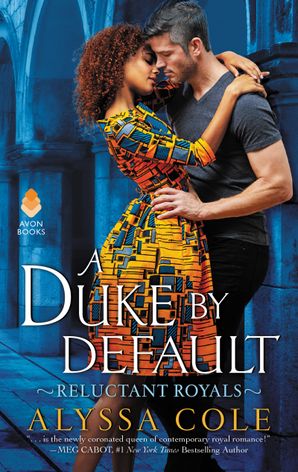 A woman on a quest to be the heroine of her own story and the duke in shining armor she rescues along the way . . .
New York City socialite and perpetual hot mess Portia Hobbs is tired of disappointing her family, friends, and-most importantly-herself. An apprenticeship with a struggling swordmaker in Scotland is a chance to use her expertise and discover what she's capable of. Turns out she excels at aggravating her gruff silver fox boss . . .when she's not having inappropriate fantasies about his sexy Scottish burr. Forging metal into weapons and armor is one thing, but when desire burns out of control and the media spotlight gets too hot to bear, can a commoner-turned-duke and his posh apprentice find lasting love?
I think he knows
His footprints on the sidewalk
Lead to where I can't stop
Go there every night
Courtney: This song is about… infatuation. *waggles eyebrows* When you start seeing someone and it's all sooo exciting and everything just fits, and you're just OBSESSED. It might be too early, but you simply can't help but start to plan your future together. On the flip side, you're also just reveling in the adrenaline rush of developing real feelings for someone, and lord knows you are not subtle in love. And why should you be?
If you also like shouting your love from the rooftops, you should read Off Limits Lovers by Reese Ryan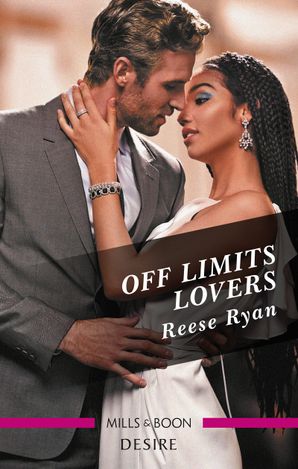 Everything is bigger in Texas – especially temptation.
For attorney and Texas Cattleman's Club member Roarke Perry, Annabel Currin is about as forbidden as it gets. A just-jilted bride, gorgeously sexy, tender-hearted…and the daughter of his father's nemesis. The sexual currents crackling between him and his client should have been warning enough. Now they're both playing with fire. And someone's gonna get burned…
They whisper in the hallway, "she's a bad, bad girl" (okay!)
The whole school is rolling fake dice
You play stupid games, you win stupid prizes
Saskia: Another quasi-political song (albeit in a more somber tone this time) set in with a high-school backdrop, Miss Americana & The Heartbreak Prince feels like one of the most mature songs on the albums (and perhaps in Taylor's whole discography). It also feels like a nod back to Reputation-era, encapsulating all the turmoil that our sweet Tay has overcome to get to this place of Lover-era happines.
If you're still craving that Reputation vibe and Miss Americana & The Heartbreak Prince wasn't enough of a fix, read She Devil by Christy McKellen.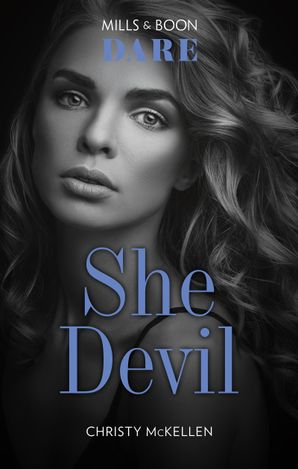 Better the devil you know…than the secrets you don't!
Ten years ago, April Darlington-Hume broke my heart with no explanation. Now she's back in my life, and I need to know what happened. I strike a deal: I'll sell her my father's company, if she lets me prove I'm the only man who's ever trulydriven her wild in bed. Then when her guard is down, I'll tease out the truth. Nothing loosens lips quite like lust…
I like shiny things, but I'd marry you with paper rings
Uh huh, that's right
You're the one I want
I hate accidents, except when we went from friends to this
Ah-ah, darling, you're the one I want
Eloise: Although I pretend my favourite Taylor songs are the complex emotionally-rich ones, I'm not gonna lie; I love her cheesy love songs more. Undoubtedly the cutest song of the album, Paper Rings is a veritable BOP, and an entire romantic comedy in one song, from the meet-cute, the will-they-won't-they, to all the excitement of new love. This IS the heart-eyes emoji in song form…
Need more sweet rom-com vibes like Paper Rings?  Check out In at the Deep End by Penelope Janu,  a bubbly romantic comedy that encapsulates the excitement, confusion and joy that comes with finding love.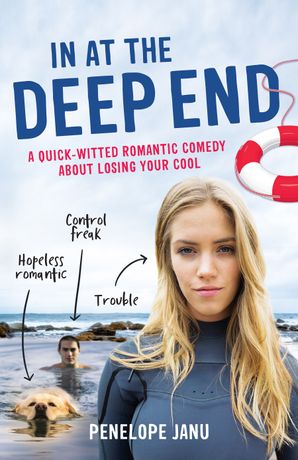 A quick–witted, contemporary romance about losing your cool.
What woman doesn't love a real–life hero? Harriet Scott, for one. The fiercely independent daughter of famous adventurers, she grew up travelling the world on the environmental flagship The Watch. So when Harriet's ship sinks in Antarctica and she has to be rescued by Commander Per Amundsen, an infuriatingly capable Norwegian naval officer and living breathing action hero, her world is turned upside down. Can Harriet face her fears and come to terms with the trauma and loss of her past? And will she begin to appreciate that some risks are well worth taking–and that polar opposites can, in fact, attract?
And I hope I never lose you, hope it never ends
I'd never walk Cornelia Street again
That's the kinda heartbreak time could never mend
Courtney: Taylor says this song is about "going back over the memories of things that happened in this particular place," which I really love. I'm like Taylor in the sense that it's the little moments with a loved one that stick the most in my brain. It's really special to be able to revisit a location that holds so many memories and emotions, and I think that's what she's tried to capture with Cornelia St. Plus, it's a bomb-ass love ballad that we are sure will be belted out during many a road trip until the end of time.
If you also see the magic in tying memories to locations, you should read: The Night Mark by Tiffany Reisz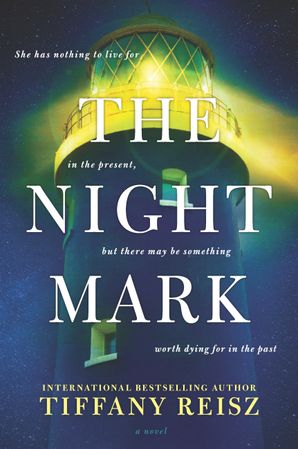 In a quaint beach town in South Carolina, Faye falls in love again when she sees the crumbling yet beautiful Bride Island lighthouse and becomes obsessed with the legend surrounding The Lady of the Light–the keeper's daughter who died in a mysterious drowning in 1921. Like a moth to a flame, Faye is drawn to the lighthouse for reasons she can't explain. While visiting it one night, she is struck by a rogue wave and a force impossible to resist drags Faye into the past–and into a love story that is not her own.
Fate is changeable. Broken hearts can mend. But can she love two men separated by a lifetime?
You said it was a great love
One for the ages
If the story's over
Why am I still writing pages?
Saskia: Death By A Thousand Cuts manages to be both poppy and a little melancholy, as Taylor searches her surroundings (and her self) for a sign that the feeling of despair will one day go away after a lost love. I think the sweet melody is a sign that underneath beauty can be sadness, but also that light can shine in even the darkest places.
Does being separated from your love feel like Death By A Thousand Cuts? Read Unforgettable You by Brenda Novak and feel heard!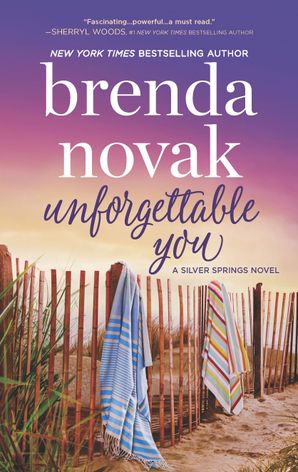 Jada Brooks couldn't have known how her life would change when she fell for bad boy Maddox Richardson back in high school. That she'd be forced to shun Maddox completely – only to discover she was carrying his child.
Jada has returned to Silver Springs to be with family after her father's death. But when she sees Maddox, every tough decision she's made concerning their now twelve-year-old daughter begins to haunt her. Falling for him again is so tempting, but not only does she stand to alienate her family – if he finds out about Maya, she could lose what matters most.
You know I love a London boy
I enjoy walking Camden Market in the afternoon
He likes my American smile
Like a child when our eyes meet, darling, I fancy you
Eloise: Ok who else heard this song and immediately thought; I need to get myself a British boyfriend? Who hasn't daydreamed about strolling around across London Bridge and bumping into a cute Cockney boy with a rough accent and a twinkling smile? Or catching the Tube and meeting a handsome stranger with a posh Oxbridge accent who may or may not turn out to be a Lord? Just me??? Anyway, Taylor's song London Boy, all about her Anglophilia and British boyfriend is a seriously catchy tune that has me seriously considering booking a trip to London to find my own British meet-cute.
If you're listening to London Boy  over and over, and you need more Anglophilia and cute British boyfriends, you should read Our Stop by Laura Jane Williams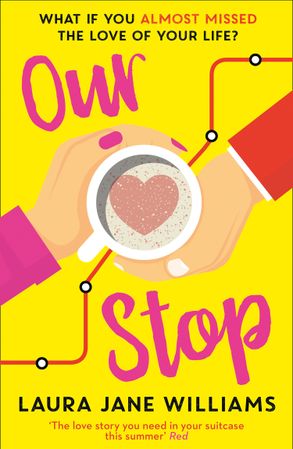 What if you almost missed the love of your life?
Nadia gets the 7.30 train every morning without fail. Well, except if she oversleeps or wakes up at her friend Emma's after too much wine.
Daniel really does get the 7.30 train every morning, which is easy because he hasn't been able to sleep properly since his Dad died.
One morning, Nadia's eye catches sight of a post in the daily paper: To the cute girl with the coffee stains on her dress. I'm the guy who's always standing near the doors… Drink sometime? So begins a not-quite-romance of near-misses, true love, and the power of the written word.
I know delusion when I see it in the mirror
You like the nicer nurses, you make the best of a bad deal
I just pretend it isn't real
Courtney: When I first saw the track listing for this new album, and I saw there was a song featuring The Dixie Chicks, I was BEYOND excited. I feel a strong sense of nostalgia for Taylor's country-pop days, so I was R E A D Y for this track. Little did I know, it would be the most raw and vulnerable track on the album. It's about Taylor struggling to deal with her mother's ongoing battle with cancer, and it's so emotionally powerful, in fact, that Taylor has even said that she may never even be able to sing it live. Brb sobbing.
If you love feeling all the feels and don't mind a bit of a cry, read A Secret Shared… by Marion Lennox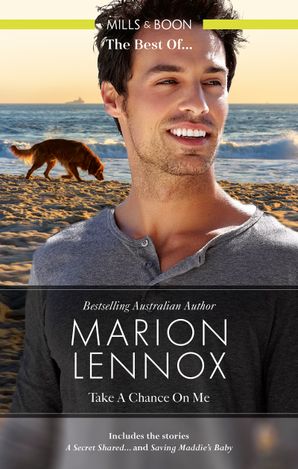 High-flying oncologist professor Jack Kincaid isn't convinced by the treatment offered at Dolphin Bay Healing Resort. But if there's the slightest possibility that dolphins can help his little nephew Harry, he needs to give it a chance! Especially when he recognises beautiful therapist Dr Kate Martin – the woman he once knew as Cathy! Jack can't help but be intrigued, and he's just as attracted to her as he always was. And when Kate reveals to him the devastating secret that she will do anything to escape, not only does she share her burden, but she starts to open up Jack's locked-away heart, too…
They all warned us about times like this
They say the road gets hard and you get lost
When you're led by blind faith, blind faith
Saskia: If this isn't the sexiest breakup song you've ever heard, I'll eat my hat. The saxophone is hypnotising, as is Taylor's sensual, mature take on a past love. I really feel like Taylor has grown in this album, and this song is a shining example.
If you're digging this new sensual, saucy Taylor in False God, read The Rose by Tiffany Reisz.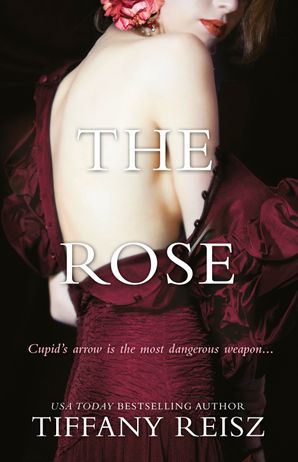 On the day of Lia's university graduation party, her parents – wealthy art collectors with friends in high places – give her a beautiful wine cup, a rare artefact decorated with roses. But it's no ordinary cup. It was used in the temple ceremonies of Eros, Greek god of erotic love, and has the power to bring the most intimate sexual fantasies to life…
You need to just stop
Like can you just not step on my gown?
You need to calm down
Eloise: While You Need to Calm Down has been one of Taylor's more divisive songs on the album, I actually totally rate its message about spreading love rather than hate. The internet is often thought of as a never-ending pit of anger and vitriol, when really we should be spreading more messages of empowerment, and joy (and pictures of cute doggos, the most wholesome corner of cyber space). Also, we stan a song that advocates for LGBTQI+ rights.
If love the bold strident Taylor in You Need To Calm Down and want more LGBTI+ romance in your life, read Out of Rhythm by Shona Husk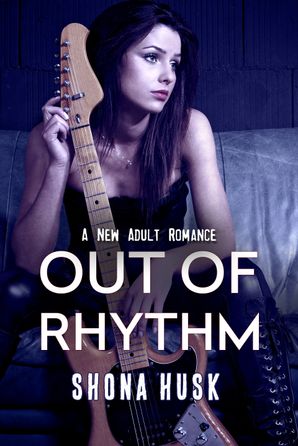 Falling for her best friend was never going to make Gemma's life easy. After an almost accidental drunken kiss almost six months ago, they aren't even talking. Gemma can't even talk about it with anyone – not her family, not her bandmates, not even the one person she used to share everything with.
Kirsten missed Gemma like crazy, but did she miss her as a friend or as something more?  Will another kiss, a sober kiss, a kiss with intent, do more damage, or could it be the start of something more?
Hey, it's all me, in my head
I'm the one who burned us down
But it's not what I meant
I'm sorry that I hurt you
…
I need to say, hey, it's all me, just don't go
Meet me in the afterglow
Courtney: This song snuck up on me. It starts off sort of upbeat, it builds the story of a couple having an argument, but then the chorus hits and you are hit smack in the face with feels. Not only is Taylor at her most ethereal here, but it's also such a refreshing take for her. She's admitting wrong, apologising, and wanting to make up for it. She is placing the blame firmly on her shoulders, and saying sorry.
It's a beautiful take on fighting with a lover and then making up. The line 'fighting with a true love is boxing with no gloves' is especially poignant, because it just feels horrible to fight with someone you love. The pure relief of being back on good terms with them is 100% worth an entire song about it.
If you believe that love can withstand anything, read Night Of Love By Diana Palmer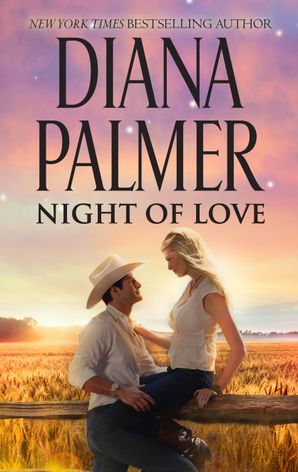 Steven Ryker has always made it clear that he's never needed a woman to make his life complete. But that is the farthest thing from the truth. Once, he gave beautiful Meg Shannon his love, but she chose a life without him over a future together. Now that Meg is back in town, though, this bachelor refuses to get burned again. But where there are sparks, there is the flame of love, just waiting to be rekindled…
You're the only one of you
Baby, that's the fun of you
And I promise that nobody's gonna love you like me-e-e
Saskia: Probably my least favourite song on the album, Me! is still fun and sweet (and it features Brendan Urie – ooft, be still my emo heart). Their voices complement each other perfectly, and the video clip for this is an actual cinematographic masterpiece (because her cats are in it, obvs). Me! is a boppy reminder that a relationship is at it's best when both parties can celebrate their uniqueness.
Let's just not talk about the 'fun' spelling, OK?
If you enjoyed the positive feels in Me!, read The Summer Of Sunshine & Margot by Susan Mallery.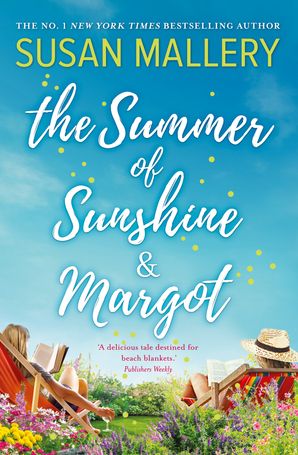 For years, Sunshine has been the good-time sister, abandoning jobs to chase after dreams that will never come true. No more. She refuses to be 'that girl' again. This time, she'll finish college and dedicate herself to her future. And she 100 percent will not let her life get derailed by a man again…no matter how tempting that man may be.
School bell rings, walk me home
Sidewalk chalk covered in snow
Lost my gloves, you give me one
"Wanna hang out?" Yeah, sounds like fun
Eloise: This song is a quiet, reflective, childlike number right at the end of the album. It's not my favourite song, but I do love the way it sweetly reminisces about childhood memories. It makes me want to read stories of childhood sweethearts, growing from friends to something so much more…
If you love It's Nice to Have a Friend and want to reminisce about childhood sweethearts, read This Time For Keeps by Rochelle Alers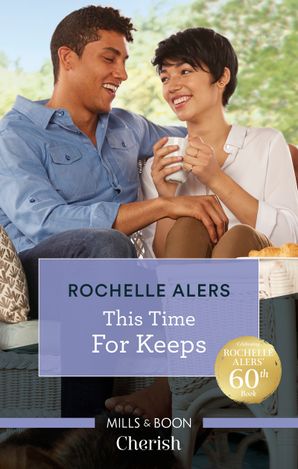 She's in town for her family…could love find her in the most unexpected place?
Attorney Nicole Campos hasn't spoken to local mechanic Fletcher Austen since their high school friendship went down in flames over a decade ago. But when her car breaks down during her return to Wickham Falls and Fletcher unexpectedly helps her out with a custody situation in court, they find themselves suddenly wondering if this time is for keeps…or if their past differences are just too much to overcome.
I once believed love would be (Burning red)
But it's golden
Like daylight, like daylight
Courtney: Daylight is the last song on the album, and boy is it interesting! It feels like a conclusion to a journey. She describes waking up after a 'twenty year dark night' and breathing clear air instead of smoke. I especially love the reference to the album Red, where she made many references to memories of love being tinged with the colour red, but she's now realised that REAL love is in fact, golden. There's also a little bonus voice recording of Taylor at the end of the song, saying she wants to be defined by the things that she loves, not what she's afraid of, and I think it's just a really pure and wholesome note to end the album on. You are what you love.
If you love the pure glow of true love, you should read More Than One Night by Heatherly Bell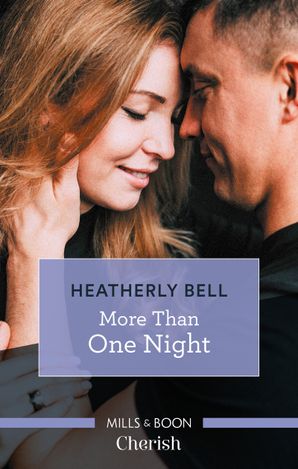 She had one night with a marine…and now she's in command!
A one-night stand so incredible, Jill Davis can't forget. Memories so delectable, they sustained Sam Hawker through his final tour. Three years later, Jill is unexpectedly face-to-face with her legendary Marine lover. And it's clear their chemistry is like gas and a match. Except Sam is her newest employee. That means hands off, sister! Except maybe…just this once?
Off to re-listen to the entirety of Lover again!
By Eloise Plant, Courtney Lunn & Saskia Largent
Images via @TaylorSwift