Life begins at 40, but in romancelandia it can be so hard to find characters living their best lives after 35. Luckily, there's an emerging trend called 'Later in Life' Romance that celebrates love at any age. Readers love these stories for the complexity of the characters, the true-to-life conflicts, and the proof that it's never too late for true love.
To classify as later in life romance, novels must feature characters that are older than forty and find their happy-ever-after. You can find later in life romances in every subgenre that you like – for information about authors, titles, and even a newsletter, we suggest clicking over to laterinliferomance.com.
In the meantime, check out these titles with fabulous older characters and guaranteed happy endings.
Witty, warm, and wise, Antonelli refers to her later in life romances as 'romance for grown ups', and we agree. Infused with pop culture, food, and humour, these books are perfect for contemporary romance readers and those who miss the giddy fizzyness of a good chick lit novel.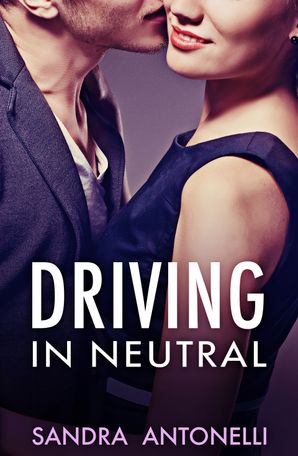 A new, quick–witted, quip–heavy romance for grown–ups from Sandra Antonelli about facing your fears – because love is the greatest risk of all.
Levelheaded Olivia Regen walks away from her car–racing career and the wreckage of a bad marriage to take on new work that's far removed from the twists of racetrack. Her new life is about control, calm and the good friends that she adores.
But her first task on her very first day involves getting up close and too personal with her claustrophobic boss, alone in a broken elevator. Her unconventional solution for restoring his equilibrium shocks them both and leaves Olivia shaken.
Determined to stick to her plan, Olivia drives headlong into work and planning her best friend's wedding, leaving no room for kissing, elevators, or workplace relationships. But Emerson is not one to be out–manoeuvred. Can he convince Olivia that her fear of falling in love again is just another kind of claustrophobia – one that is destined to leave them both lonely?
A small town on the edge of the outback finds itself in strife when the local cotton mill closes down. But it's an opportunity for Callie to throw off the shackles of her old life and pursue the job – and man – of her dreams. Perfect for readers who love a Western or small town setting.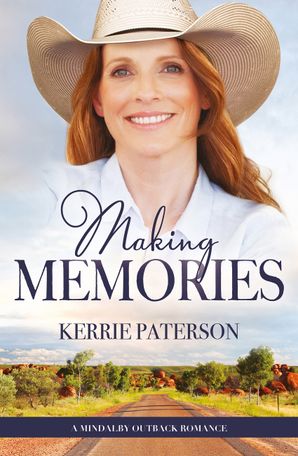 Callie has been the IT manager at the Mindalby cotton mill for all of her adult working life, and when it closes down, she realises that she has let everything else slide – including her own dreams. Seizing on the closure as a sign, she decides to open up a craft and quilting shop in town, pursuing her own interests and hobbies and taking a risk for the first time since her husband ran off with her best friend.
Helping her every step of the way is Nathan, her best friend's ex–husband and the man that Callie could never have. Suddenly, Nate seems to be everywhere, sharing this adventure, offering her a hand. But Callie has been burned before. Is she able to learn to trust her heart again?
by Maggie Wells
A book absolutely chock-full of reader catnip: a competent heroine who is a top level basketball coach, a wounded hero trying to escape a scandal from his past, and an enemies to lovers romance set in a university sports department. Perfect for readers who love lots of sparks and banter – and the bedroom door left wide open.
Kate Snyder scored her first national championship in her undergrad days at Wolcott University, and now she's a coaching legend. The last thing she wants is to work beside a washed-up coach escaping scandal, but the University hands her Danny McMillan.
Danny was hoping his transition at Wolcott University would go smoothly, but clashing with snarky Kate has made things difficult. Even as she finally lightens up towards him, a local reporter can't get enough of their verbal fireworks on camera. What the cameras don't know is that the sparks are even hotter behind the scenes…
by Penny Appleton
For readers who like their romances sweet and clean, this second chance love story offers the perfect emotional antidote to a busy day. Featuring a David and Goliath conflict between a small English village and an oil company, Love, Second Time Around features characters on either side of the divide who need to find common ground to earn their happy ever after.
Maggie Stewart is a retired lawyer, working to preserve the heritage of her little English cottage in Summerfield village. Her children have grown and she's content to ride horses in the countryside and enjoy her retirement.
Except she needs money for her renovations … and she's lonely.
When she joins her old environmental team to go up against an oil company, Maggie finds herself working in opposition to a man she once loved from afar, many years ago.
Idaho ranch owner Greg Warren is rich and entitled, with a dark past that he hides behind a professional smile. But inside, he struggles with loneliness after the loss of his wife, and the rage of a wild daughter who won't let him move on.
Love blooms as Maggie and Greg take a chance on a new start, but can they find a balance between their two worlds?
A time travel romance that's as fun as it is fantasy, this novel features a 25 year old aspiring model who wakes up on her 50th birthday to discover life very different from the one she had planned. Featuring a very memorable battle scene between the heroine and support hose, this novel is perfect for readers of romantic comedy and those who like a little magic in their lives.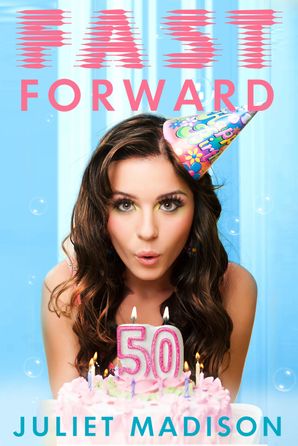 Aspiring supermodel, Kelli Crawford seems destined to marry her hotshot boyfriend, but on her twenty–fifth birthday she wakes in the future as a fifty–year–old suburban housewife married to the now middle–aged high school nerd.
Trapped in the opposite life of the one she wanted, Kelli is forced to re–evaluate her life and discover what is really important to her. Will she overcome the hilarious and heartbreaking challenges presented to her and get back to the body of her younger self? Or will she be stuck in the nightmare of hot flushes, demanding children, raunchy advances from her husband and hideous support underwear forever?
Happy reading!
Do you agree with our list? Tell us below in the comments. 
By Kate Cuthbert