My absolute favourite form of recommendation is when I'm raving about some new book or TV show I'm into, and someone turns around with excitement in their eyes and says, 'Oh, if you like that, then you'll love this!' I suspect it might have something to do with my anxiety, and that little bit of risk mitigation when it comes to committing to something new. At least I know the odds will be in my favour.
So, I'm going to do you a huge favour and suggest some new romances to try based on other things you may have liked. Bonus? All these romances are on sale RIGHT NOW!
Loved Sleepless in Seattle? Read Lonely in Longreach by Eva Scott!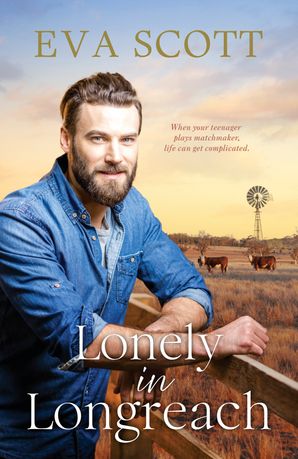 Honestly, who doesn't love a Meg Ryan/Tom Hanks classic like Sleepless in Seattle? Eva Scott certainly does, enough that it was the inspiration for her book Lonely in Longreach.
Widower Sam is too busy working on his farm and looking after Levi, his teenage son, to care about romance. But Levi and his best friend Maddie have big plans to move to Sydney, and Maddie's not going to let Levi's guilt over abandoning his dad ruin her future happiness. Mr Costello needs a girlfriend and, with her talent for matchmaking, Maddie is the girl to make it happen. By the time Mr C figures out what she's done, surely he'll be too in love to be angry. Right?
In the red heart of Queensland, two teenagers playing matchmaker are about to turn more than one life upside-down.
Loved Aladdin? Read I Dream of Johnny by Juliet Madison!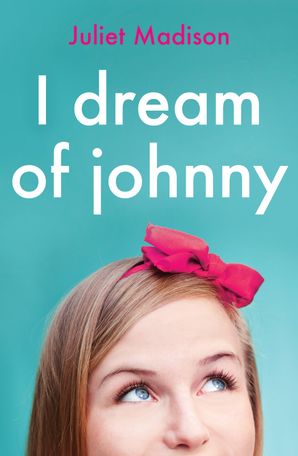 Author Alison Stuart says this little novella is 'great fun!' and we're inclined to agree with her! A cheeky modern-day take on the genie in a lamp trope featuring three wishes, a high-tech genie, and one very unfortunate typo.
Getting three wishes isn't all it's cracked up to be when an unfortunate spelling error in Mandy's high-tech magic lamp changes her wish for a Greek God to a Geek God. Before Mandy can request a replacement wish, she has to put up with him for twenty-four hours, and the timing couldn't be worse – it's her friend's wedding day, her ex will be there, and the God of Geeks insists on coming along for the ride!
Loved Virgin River? Read Home to Turtle Bay by Marion Lennox!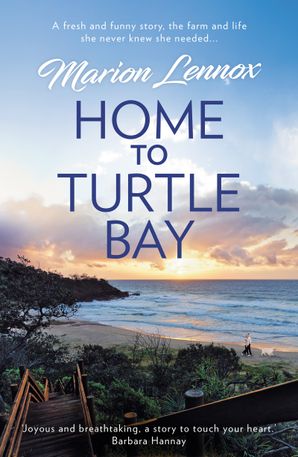 Doctors and small towns and secrets and romance … all those things you loved about Virgin River and more can be found in this warm and witty multi-generational romantic comedy.
Dr Jennifer Kelly has reached the pinnacle of her career as a successful Manhattan obstetrician, complete with ambitious, blue-blooded fiancé. When a grandfather she's never heard of leaves her a dairy farm on an isolated Australian island she plans a quick trip to put the farm up for sale. But her plans are upended when she meets Jack McLachlan, the overworked island doctor who desperately needs her help.
Loved While You Were Sleeping?Read No Strings Attached by Bridget Gray!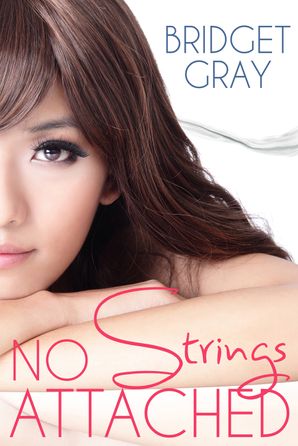 What if Sandra Bullock HAD fallen in love with the man who she rescued? How could she ever know he wasn't just in love with her because she saved his life? This is the premise of No Strings Attached. It taps into a very important truth about love: that it should be unconditional, and not based on obligation.
Eight years ago, Mei Jing saved a man's life while on holiday in Phuket. When she runs into him again at a bar in Sydney, she isn't sure if she wants to tell him who she is straight away. There's chemistry there, and if she reveals she was his saviour how will she ever know if what he feels for her is anything more than just gratitude? And she definitely wants more than just gratitude from Rod.
Loved Bend It Like Beckham?Read Out of Time by Shona Husk!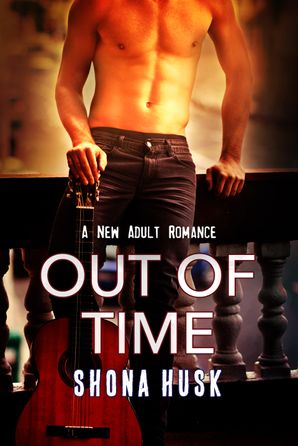 An Indian girl rebelling against her family to chase the life she wants? If you loved it in Bend It Like Beckham, you'll love this book by Shona Husk.
Living at home has become impossible for Ava Brand. Her very traditional grandmother would like to see her married off to a nice Indian boy. Ava wants to make her own choices and meeting musician Mike Peterson gives her a chance to rebel. What started off as easy rapidly becomes complicated as their problems expand and Ava's family discovers her extra-curricular activities. But love never waits for the perfect time, and Mike and Ava are going to have to decide if they're playing for fun or playing for keeps.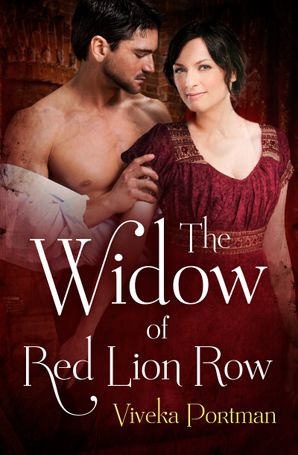 Strong, independent women, brothels, and period London are all common threads in both Harlots and The Widow of Red Lion Row, so we feel pretty confident with this recommendation.
Margaret Forsythe never expected to become a condom maker. But she is a widow, and due to her late husband's careless will, she has lost everything. Now she has been exiled to the filth of Southwark, with no money or means of survival…until the dangerously handsome brothel owner from next door offers her an opportunity she can't refuse. Will this new enterprise be her salvation or her ultimate ruin?
Loved Scandal? Read Dark Oil by Nora James!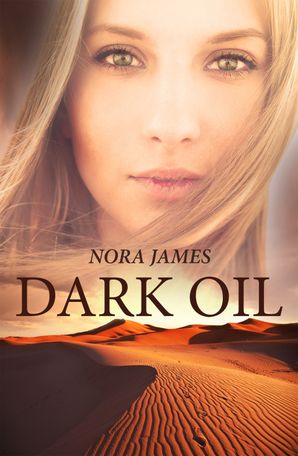 Not an exact match, but featuring lawyers, workplace romance, adultery and never-ending drama, Dark Oil is a great pick for Scandal fans.
Lara Beckham has been thrown in the deep end at work. She's headed to Africa to save her company's multimillion-dollar investment, which is already enough to worry about without her growing suspicions about her husband's fidelity. And now, on top of dealing with a complicated legal system, an African coup and a marriage on the cusp of failure, Lara has one more ball to juggle: her effortlessly seductive co-worker, Jack Norton.
Loved Ghosts of Girlfriends Past? Read Haunted Ever After by Juliet Madison!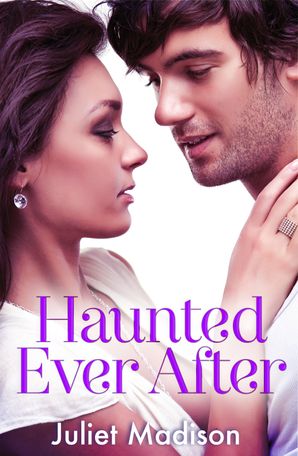 Thank God for Ebenezer Scrooge, who unknowingly spawned a whole new sub-genre of ghost stories! With all the same wit and charm as Ghosts of Girlfriends Past comes a delightful romantic comedy about letting go of the past.
The last guest bride-to-be Sally Marsh expects at her hens weekend is the ghost of her fiancé's ex-girlfriend. Red is quirky, loud and distracting, and Sally is desperate to find the reason behind her presence so she can rid herself of her embarrassing shadow before the wedding day. Time is running out for Sally, but it's also running out for Red. By the time all is revealed, Sally will have to go above and beyond everything she's ever believed in order to ensure not only her own happy-ever-after…but Red's as well.
Loved Romeo and Juliet? Read The Ripple Effect by Elisabeth Rose!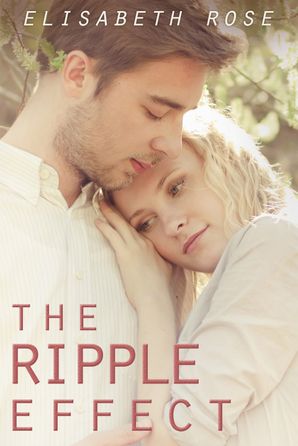 If there's one thing Romeo and Juliet taught us, it's that forbidding something only makes it more tempting. Romeo and Juliet couldn't be together because of their warring families, while Shay and Joelle can't be together because they're…related. Aren't they?
Twenty-seven years ago, a toddler and a newborn baby were rescued from devastating bushfires. With no family to speak for them, family services had no choice but to separate them and adopt them out to new families. When Shay and Joelle meet as adults, they experience an instant attraction. Until Shay discovers Joelle is the long-lost sister he is seeking. To complicate things further, Joelle doesn't even know she's adopted. A forbidden love romance with a happier ending than our poor Romeo and Juliet got.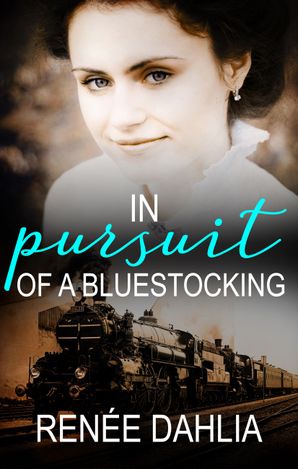 I love a marriage-of-convenience trope, and just like Outlander, this one from Renee Dahlia has some extra adventure thrown in. And we're left asking the same question: if marriage comes first, can love come after?
Marie had the perfect life plan: she would satisfy her father's ambition by becoming a doctor, and she would satisfy her mother's ambition by marrying a very suitable fiancé. But her whole life is thrown into chaos when her fiancé dies, mysteriously returns, and then is shot and killed, and Marie risks her own reputation to save the life of the man falsely accused of the murder…by marrying him.
**Me…all month long **
Written by Johanna Baker