Can you believe it's already June?! Almost half the year has passed by, and with that we've had the publication of SO many amazing books.
In case you missed them, here are just some of our favourite new releases from 2022…
Rural Romance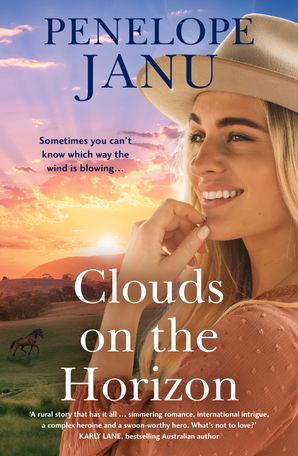 Will a misunderstanding and past trauma stand in the way of profound attraction? Immovable determination meets irresistible charm in this delightful rural romance from an award-winning and much-loved author – for readers of Rachael Johns, Karly Lane and Fleur McDonald.
When Phoebe Cartwright finds Sinn Tørrissen, a naval officer and meteorologist, frozen half to death in the middle of a thunderstorm, she believes she's saved his life. Sinn, unfailingly competent and infuriatingly arrogant, disagrees. In Phoebe's small country town to track down the members of an illegal horse-racing syndicate, the last thing he needs is to become entangled with Phoebe.
A much-loved member of her community, the prickly and independent Phoebe is used to solving other people's problems. So when she learns her younger sister could be implicated in their father's dishonest accounting for the syndicate, she insists on working with Sinn to uncover the truth.
Sinn is both confused and entranced by the passionate Phoebe and in spite of her resistance, Phoebe finds herself drawn to him. But Phoebe is determined to protect her sister above all, and the secrets she cannot tell Sinn threaten to sweep his investigation – and their romance – way off course. With clouds building on the horizon, can Phoebe and Sinn weather the gale and find in each other a shelter from the storm?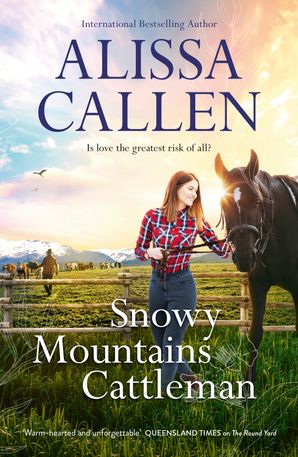 A woman's journey of self-discovery meets Bundilla's small-town charm and an intriguing post-World War II mystery in this captivating romance from bestselling Australian author Alissa Callen.
The greatest risk of all is love …
Interior stylist Grace Davenport has come to the mountains for solitude and a place to heal after her parents' death. Returning to their beloved town of Bundilla, she plans to restore a local bluestone mansion in honour of their memory. She'll just be there for the summer, until she figures out her next step.
Rowan Parker never used to think twice about taking risks until his love for a woman blinded him to all common sense. Now, between his cattle farm in the high country and his work as a stonemason, there's no room in his life for further mistakes. But when he meets the beautiful but reserved new owner of the historic mansion he's been hired to rebuild, he realises his best-laid plans have run aground.
Together, Grace and Rowan work to bring the mansion back to life. But when they uncover a hidden trove of post-WWII secrets about the house's former inhabitants, their quest to find answers draws them ever closer. And just when the stone rubble around them begins to resemble a home, a landslide threatens all that Rowan and Grace have rebuilt. With their futures as unstable as the mountainside, each must fight for what they really want, even if it means losing everything…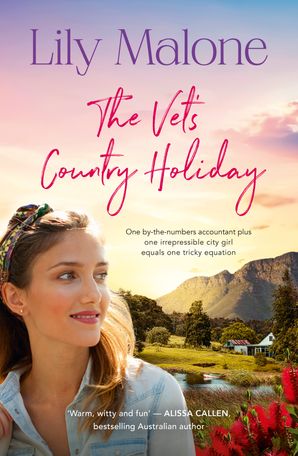 One irrepressible city girl plus a by-the-numbers accountant = a tricky equation…
For city vet Isabella Passmore, the opportunity to pet-sit in the country knocks at the perfect time. Bring on that fresh air! But after three days of holiday bliss, Izzy is bored silly. If the air gets any cleaner, she'll start slinging mud. Then she gets offered work in the second-hand shop. Saved!
Maybe.
It's been years since Elliot Field's parents rolled out the red carpet, but Elliot only needs one day to learn that this welcome mat comes with strings. His parents' new business is sinking, and they expect him to fix their financial problems.
To prepare for the week from hell, he'll need a mug that's not steeped in bad memories, but nothing could prepare him for the employee he encounters at the second-hand shop.
For Izzy, pursuing Elliot is a most welcome diversion from walking another lap of town with the dog. For Elliot, their random encounters add up to the sum of much bigger things.
He's always been a numbers man and he's kept his heart locked away, but in irrepressible Izzy, is Elliot's number finally up?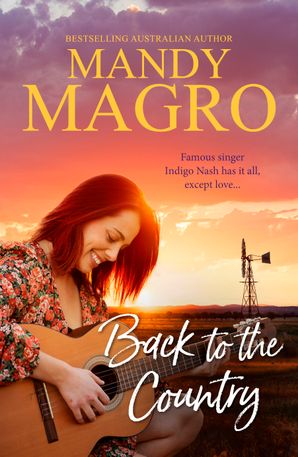 Set in the heart of the Australian countryside comes a compelling romance with a touch of mystery from bestselling author Mandy Magro.
Country singer Indigo Nash has it all, except love …
At the height of her musical career, Indigo should be nothing but happy. But Indi is disillusioned with show business, finding herself depressed and lonely. When she reaches breaking point, a simple life back in the country begins to beckon her. But the demons left lingering in the shadows from a childhood trauma follow her, and nightmares of that fateful night plague her … Can she unearth the truth of her family's deep dark secrets?
For two years Harley Knight has travelled the world with Indi as her bodyguard. She's a stubborn woman who drives him nuts, but also, in her vulnerable moments, shows him a side of herself he secretly loves and always has since they were teenagers. When she hits rock bottom, he convinces her to return with him back to their hometown of Kuranda and stay at his property, where Harley hopes the peaceful landscape will give her the time and space she needs to heal.
With these precious few weeks, can he show her what she's missing by constantly running away, or is time to let her go?
Romantic Comedy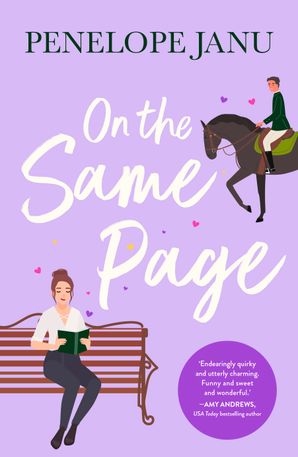 For readers of Mhairi McFarlane, Beth O'Leary, Lindsay Kelk and Sally Thorne comes this utterly charming and delightfully funny love story where opposites attract – or do they?
By day Miles Franklin, named after the famous author, is a successful lawyer. By night, in secret, she writes historical romance novels under the pen name Emma Browning. When 'Emma's' novels win one of Australia's biggest literary awards, Miles's perfectly ordered life begins to unthread at the bindings. Especially when Lars Kristensen, CEO of the publishing company contracted to publish the prize-winning books, insists on meeting the author.
Besides mutual antipathy and sexual attraction, socially anxious Miles and supremely confident Lars have nothing in common. Nothing. But the more time they spend together, the more blurred the lines between fact and fiction and love and hate become.
Miles is determined to both protect her privacy and to keep writing-even if it means mastering pole dancing, choreographing a love scene in the back of a horse-drawn carriage, and confronting the prejudices of her parents and publishers.
Like the heroines in her books, Miles has the grit to stand her ground. But Lars has the smouldering looks, arrogance and pride of all her romantic heroes rolled into one. And he is good at reading between the lines. Who is going win this battle of wills? Can Miles and Lars ever be on the same page?
'Endearingly quirky and utterly charming. Funny and sweet and wonderful.' -Amy Andrews, USA Today bestselling author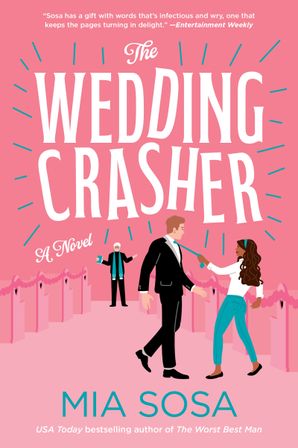 Just weeks away from ditching DC for greener pastures, Solange Pereira is roped into helping her wedding planner cousin on a random couple's big day. It's an easy gig… until Solange stumbles upon a situation that convinces her the pair isn't meant to be. What's a true-blue romantic to do Crash the wedding, of course. And ensure the unsuspecting groom doesn't make the biggest mistake of his life.
Dean Chapman had his future all mapped out. He was about to check off "start a family" and on track to "make partner" when his modern day marriage of convenience went up in smoke. Then he learns he might not land an assignment that could be his ticket to a promotion unless he has a significant other and, in a moment of panic, Dean claims to be in love with the woman who crashed his wedding. Oops.
Now Dean has a whole new item on his to-do list: beg Solange to be his pretend girlfriend. Solange feels a tiny bit bad about ruining Dean's wedding, so she agrees to play along. Yet as they fake-date their way around town, what started as a performance for Dean's colleagues turns into a connection that neither he nor Solange can deny. Their entire romance is a sham… there's no way these polar opposites could fall in love for real, right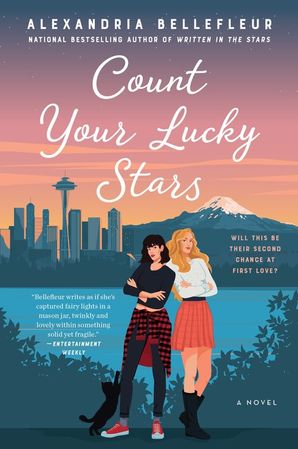 Margot Cooper doesn't do relationships. She tried and it blew up in her face, so she'll stick with casual hookups, thank you very much. But now her entire crew has found "the one" and she's beginning to feel like a fifth wheel. And then fate (the heartless bitch) intervenes. While touring a wedding venue with her engaged friends, Margot comes face-to-face with Olivia Grant—her childhood friend, her first love, her first… well, everything. It's been ten years, but the moment they lock eyes, Margot's cold, dead heart thumps in her chest.
Olivia must be hallucinating. In the decade since she last saw Margot, her life hasn't gone exactly as planned. At almost thirty, she's been married… and divorced. However, a wedding planner job in Seattle means a fresh start and a chance to follow her dreams. Never in a million years did she expect her important new client's Best Woman would be the one that got away.
When a series of unfortunate events leaves Olivia without a place to stay, Margot offers up her spare room because she's a Very Good Person. Obviously. It has nothing to do with the fact that Olivia is as beautiful as ever and the sparks between them still make Margot tingle. As they spend time in close quarters, Margot starts to question her no-strings stance. Olivia is everything she's ever wanted, but Margot let her in once and it ended in disaster. Will history repeat itself or should she count her lucky stars that she gets a second chance with her first love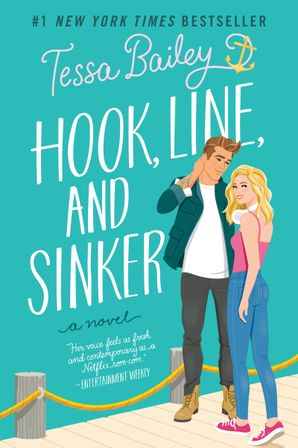 King crab fisherman Fox Thornton has a reputation as a sexy, carefree flirt. Everyone knows he's a guaranteed good time—in bed and out—and that's exactly how he prefers it. Until he meets Hannah Bellinger. She's immune to his charm and looks, but she seems to enjoy his… personality And wants to be friends Bizarre. But he likes her too much to risk a fling, so platonic pals it is.
Now, Hannah's in town for work, crashing in Fox's spare bedroom. She knows he's a notorious ladies' man, but they're definitely just friends. In fact, she's nursing a hopeless crush on a colleague and Fox is just the person to help with her lackluster love life. Armed with a few tips from Westport's resident Casanova, Hannah sets out to catch her coworker's eye… yet the more time she spends with Fox, the more she wants him instead. As the line between friendship and flirtation begins to blur, Hannah can't deny she loves everything about Fox, but she refuses to be another notch on his bedpost.
Living with his best friend should have been easy. Except now she's walking around in a towel, sleeping right across the hall, and Fox is fantasizing about waking up next to her for the rest of his life and… and… man overboard! He's fallen for her, hook, line, and sinker. Helping her flirt with another guy is pure torture, but maybe if Fox can tackle his inner demons and show Hannah he's all in, she'll choose him instead
Suspense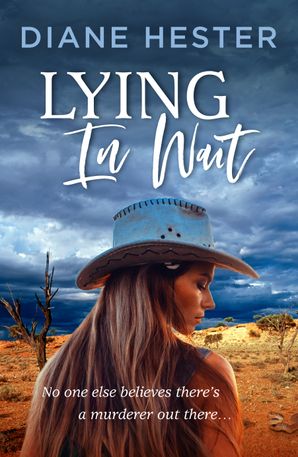 No one else believes there's a murderer out there…
Grieving widow Andy Vaughn has struggled to get back to the real world after her husband's sudden death. But her son needs her, and when a terrifying encounter with a snake reveals unknown skills, the American expat feels alive for the first time in years. She's going to leave behind her career as a science teacher and instead start training as a national park ranger with a specialty in snake handling. There have been a high number of brown snake incidents in their small community over the last few months, and Port Matthews desperately needs an experienced snake handler on the Parks and Wildlife team.
But with two deaths and several close calls in only a matter of weeks, is the increased snake activity just an unusual spike? Or is something more sinister going on? New cop in town Dev certainly thinks something isn't quite right, but nobody is going to believe the city cop with a chequered past. With growing suspicions that a serial killer might be out there using snakes as a weapon, Dev is going to need to find proof — and fast. Because the serial killer has a new victim in his sights, and she might just be the beautiful snake handler Dev is fast falling in love with.
Historical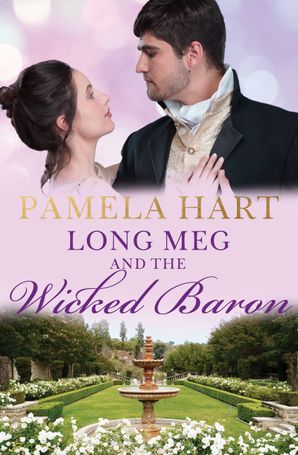 From award-winning author Pamela Hart, a warm and witty Regency tale of second chance love.
Little Foxbury, Norfolk, 1818
Meg is in her mid-twenties, grief-stricken and all but on the shelf after the death of her beloved fiance, John. The last thing she expects is an immediate attraction to Nicholas, Lord Ashham, newly arrived in their Norfolk area to take up the title of his departed father – who was indeed a wicked Baron. Artistic Nicholas is cut from a different cloth – can Meg help him escape the stain of the past without damaging her own, spotless reputation, and become a bride at last?
Contemporary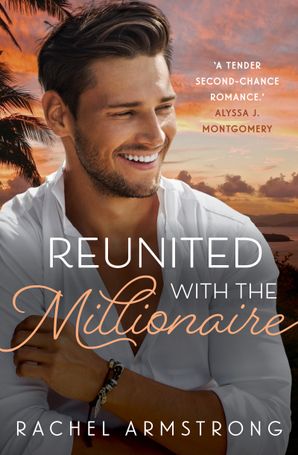 'A tender second-chance romance. Rachel Armstrong has a fresh, unique voice.' – USA Today bestselling author Alyssa J. Montgomery
Amidst pristine beaches, gorgeous hikes and breathtaking sunsets in the Whitsundays, can Mirabella convince the man she's always loved to open his heart to her and her child?
All Mirabella Goldring wants is a family. So when she falls pregnant to her boyfriend of six months, it's not the end of the world. Until she arrives in Sydney to surprise him and is met by his wife. Pregnant, alone, and facing her biggest fear-becoming a single mother-Mirabella heads back to the airport to return home to Melbourne. The last person she expects to encounter is her high school sweetheart, now millionaire CEO, Lincoln Crawford.
Lincoln is also down on his luck. Recently separated from his wife, he has given up his dreams of a family and is ready to live a life of solo adventure; starting with a trip to the Whitsundays originally planned for two. But when he runs into the girl he let get away ten years ago, he impulsively invites her to come with him. A tropical vacation with an old friend who looks like she needs cheering up sounds perfect.
When sparks start to fly, both Mirabella and Lincoln wonder if this might be something more. But there's one problem: After his own cold childhood living with a stepfather who didn't love him, Lincoln swore he would never adopt another man's child … and Mirabella is now a package deal.
Still looking for something to read? Here are eBook deals we love this week!