Here at Romance.com.au we not only love to read romantic stories, we also love to watch them!
2022 has been a bit of a dark year, so there's nothing more glorious than escaping for a few hours with a delightful romantic book or TV show…
We already rounded-up our list of the best books of 2022, so here's our list of TV shows if you're searching for some feel-good popcorn content!
Snuggle up, grab a sweet (or salty) snack, and enjoy a chilled night in with a touch of *romance*
If you want warm fuzzy feelings watch Heartstopper
Teens Charlie and Nick discover their unlikely friendship might be something more as they navigate school and young love.
Watch it on: Netflix
Love warm, fuzzy sweet teen rom-coms? Read If You Change Your Mind by Robby Weber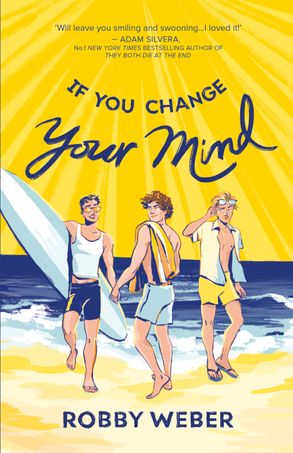 Sometimes love has its own script.
Harry wants nothing more than to write Hollywood screenplays. The first step? Winning the screenwriting competition that will guarantee admission into the college of his dreams. With his priorities set, he's determined to spend his summer free of distractions — also known as boys — and finish his script. After last year, Harry is certain love only exists in the movies anyway.
But then the cause of his first heartbreak, Grant, returns with a secret that could change everything — not to mention, there's a new boy in town, Logan, who is so charming and sweet, he's making Harry question everything he knows about romance. As Harry tries to keep his emotions in check and stick to his perfect plan for the future, he's about to learn that life doesn't always follow a script.
If you want a 2010's flashback watch Everything I Know About Love
Follow the lives and loves of two best friends as they navigate their early 20s in London.
Watch it on: Stan
Love stories that are just as much about friendship as they are about romance? Read The Boardwalk Bookshop by Susan Mallery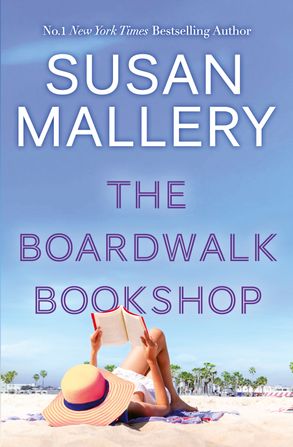 From No.1 New York Times bestselling author Susan Mallery—a story of friends who become family, giving each other courage to start over…
When fate brings three strangers to a charming space for lease on the California coast, the Boardwalk Bookshop is born. Part bookstore, part gift shop, part bakery, it's a dream come true for Bree, Mikki and Ashley. But while their business is thriving, their personal lives are…not.
At sunset every Friday on the beach in front of the Boardwalk Bookshop, the three friends share a champagne toast. As their bond grows closer, they challenge one another to become the best versions of themselves in this heartachingly beautiful story of friendship, sisterhood and the transformative power of love.
If love triangles are your thing watch The Summer I Turned Pretty
A girl is caught in a love triangle between two brothers as she deals with her first love and first heartbreak during the perfect summer.
Watch it on: Amazon Prime
Love a great love triangle? Read 29 Dates by Melisa de la Cruz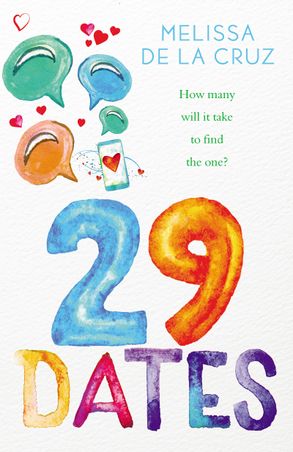 How many will it take to find the one?
Jisu's traditional South Korean parents are concerned by what they see as her lack of attention to her schoolwork and her future. Working with Seoul's premier matchmaker to find the right boyfriend is one step toward ensuring Jisu's success, and going on the recommended dates is Jisu's compromise to please her parents while finding space to figure out her own dreams. But when she flubs a test then skips out on a date to spend time with friends, her fed-up parents shock her by shipping her off to a private school in San Francisco. Where she'll have the opportunity to shine academically – and be set up on more dates!
Navigating her new world, Jisu finds comfort in taking the photographs that populate her ever-growing social media account. Soon attention from two very different boys sends Jisu into a tailspin of soul-searching. As her passion for photography lights her on fire, does she even want to find The One? And what if her One isn't parent and matchmaker approved?
If you love a Regency romance watch Bridgerton season 2
Season 2 of this hit show follows eldest Bridgerton Anthony as he attempts to woo Diamond of the Season Edwina, hampered by her prickly elder sister Kate who detests him.
Watch it on: Netflix
Love a bit of 'enemies to lovers' Regency romance? Read The Unworthy Duke by Charlotte Anne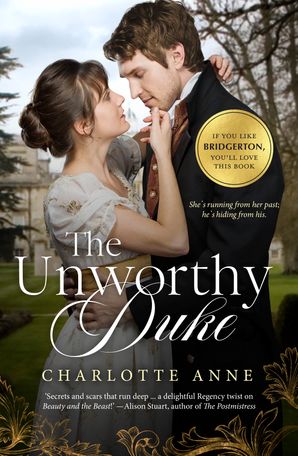 Witty, passionate and fast-paced, this sparkling debut Regency romance is a must-read for any fan of Georgette Heyer, Julia Quinn or Loretta Chase.
'Secrets and scars that run deep … a delightful Regency twist on Beauty and the Beast!' –Alison Stuart, author of The Postmistress
She's running from her past; he's hiding from his.
Miss Ellen Burney doesn't have a penny to her name. Determined to escape scandal, she flees to London and becomes Miss Smith: spinster and lady's companion. London offers security in anonymity. So long as Ellen can rein in her overactive imagination and become the perfect picture of propriety.
Calum Callaghan spent ten years in the Royal Navy fighting Napoleon and has the scars to prove it. Now he's a duke, but all of London thinks he murdered his brother. Heartbroken and battle weary, he's locked himself away for four long years, a prisoner in his own townhouse.
That is, until Cal's grandmother comes to stay with him for the London Season, her new lady's companion in tow. A lady's companion with a passion for life and love that can hardly be contained by even the most spinsterish of lace caps. She's fooling nobody, especially not this grumpy duke.
If reality TV is your jam watch The Ultimatum
Nick and Vanessa Lachey encourage couples to put their love to the test while having encounters with other potential matches.
Watch it on: Netflix
Love your romance peppered with a lot of *will they won't they*? Read Count Your Lucky Stars by Alexandria Bellefleur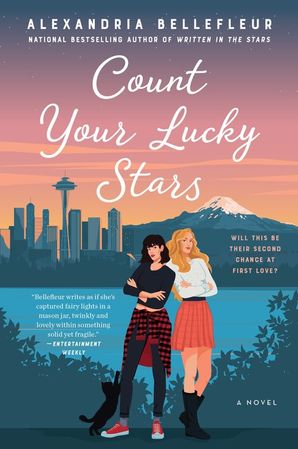 Margot Cooper doesn't do relationships. She tried and it blew up in her face, so she'll stick with casual hookups, thank you very much. But now her entire crew has found "the one" and she's beginning to feel like a fifth wheel. And then fate (the heartless bitch) intervenes. While touring a wedding venue with her engaged friends, Margot comes face-to-face with Olivia Grant—her childhood friend, her first love, her first… well, everything. It's been ten years, but the moment they lock eyes, Margot's cold, dead heart thumps in her chest.
Olivia must be hallucinating. In the decade since she last saw Margot, her life hasn't gone exactly as planned. At almost thirty, she's been married… and divorced. However, a wedding planner job in Seattle means a fresh start and a chance to follow her dreams. Never in a million years did she expect her important new client's Best Woman would be the one that got away.
When a series of unfortunate events leaves Olivia without a place to stay, Margot offers up her spare room because she's a Very Good Person. Obviously. It has nothing to do with the fact that Olivia is as beautiful as ever and the sparks between them still make Margot tingle. As they spend time in close quarters, Margot starts to question her no-strings stance. Olivia is everything she's ever wanted, but Margot let her in once and it ended in disaster. Will history repeat itself or should she count her lucky stars that she gets a second chance with her first love.
If faking dating is your favourite trope watch My Fake Boyfriend
Andrew has a major problem: he can't stay away from the toxic boyfriend who just dumped him. His meddling friends decide to help him by creating Cristiano, a perfect fake boyfriend on social media.
Watch it on: Amazon Prime
Obsessed with fake dating stories? Read Love, Hate and Clickbait by Liz Bowery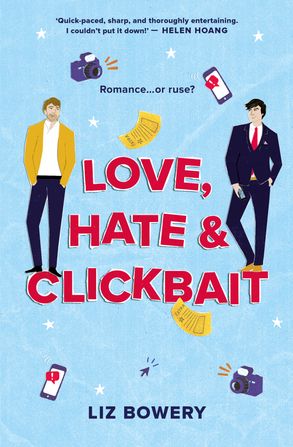 Shake some hands. Kiss some coworkers.
Cutthroat political consultant Thom Morgan is thriving, working on the governor of California's presidential campaign. If only he didn't have to deal with Clay Parker, the infuriatingly smug data analyst who gets under Thom's skin like it's his job. In the midst of one of their heated and very public arguments, a journalist snaps a photo, but the image makes it look like they're kissing. As if that weren't already worst-nightmare territory, the photo goes viral — and in a bid to secure the liberal vote, the governor asks them to lean into it. Hard.
Thom knows all about damage control — he practically invented it. Ever the professional, he'll grin and bear this challenge as he does all others. But as the loyal staffers push the boundaries of 'giving the people what they want,' the animosity between them blooms into something deeper and far more dangerous: desire. Soon their fake relationship is hurtling toward something very real, which could derail the campaign and cost them both their jobs…and their hearts.
Still looking for something new to read?
Featured image credit: Amazon Prime