Most of my rural romances are set in my home state of South Australia, which happily boasts some of the best wine-producing regions in Australia so when it was suggested I should pair my rural romances to a wine I threw myself into the research! Three of my books are set in wine regions and the other four easily leant themselves to a particular variety. I was spoilt for choice. The hardest part was to pick one. Read on to find out which wine goes with which book.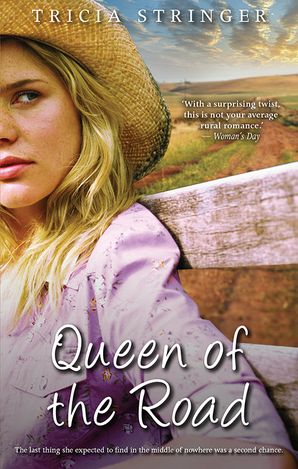 Queen of the Road finds single mum Angela Ranger escaping Melbourne to rural South Australia after one too many embarrassing social incidents. She takes up a truck driving gig between Adelaide and far flung Munirilla on the highway to the west. It was easy to select a wine to match this story:  the truck Angela drives is called Big Red so shiraz is the perfect match. Shiraz is one of the world's finest, darkest and deepest red wines, well known for its intense flavour and beautiful aroma. There are no vines in Munirilla so I've chosen a shiraz from the Barossa Valley. The 'Old Bastard' shiraz from Kaesler Wines is made from some of the oldest vines in the world, planted in 1893 and is one of Australia's best examples of this delicious grape.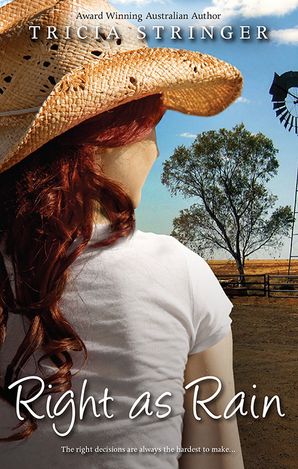 Right as Rain features Mackenna Birch, a young farmer on the family property who is also a chef. She wants to bring people to the farm gate to sample the delicious lamb products that come from their own sheep and tries to set up a tasting room against many obstacles. She happens to live in the south east of South Australia in the lesser-known Wrattonbully wine region and I've selected the Pepper Tree 'Single Vineyard 8R' merlot.  With its dark cherry and plum flavours, it pairs beautifully with Mackenna's lamb dishes.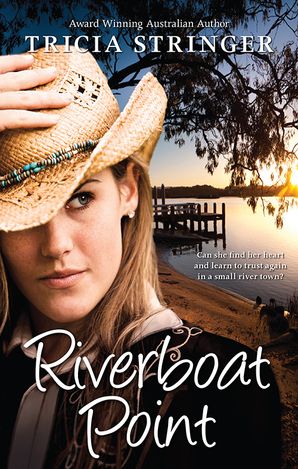 Riverboat Point has as many twists and turns in the story as the Murray River where it's set. Savannah Smith been hurt by life and finds herself in a difficult situation looking after her brother's houseboat business in remote South Australia. The story is dark, rich, intense and brooding, which is the perfect description for a delicious, full bodied red blend. One of my favourites coming out of the Riverland is from Ricca Terra Vitners, 'Bullets Before Cannonballs' . A blend of Lagrein, Nero d'Avola, Montepulciano and Tempranillo, it's full of spice and delicious red fruits, and is the perfect food wine.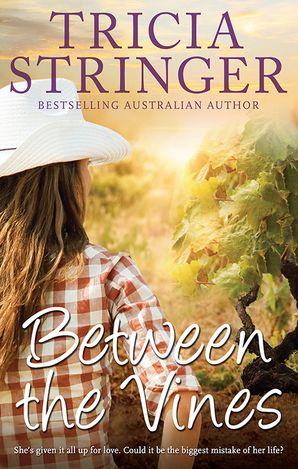 Between the Vines is set in South Australian Coonawarra wine country, home of Australia's best Cabernet Sauvignon. Taylor Rourke moves there for love then realises she's made the biggest mistake of her life. She finds work on a boutique winery run by two brothers who are at odds with the future directions they see for their business. The one thing that might unite them is their passion for wine, and in particular the new clone of cabernet grape they are growing. Cabernet Sauvignon is the perfect pairing for this book with its layered, savoury fruit profile of dark red berries, blackcurrant and violets. One of Coonawarra's best examples of this variety is 'The Tally' from Balnaves, a special occasion wine that can be drunk while young but also cellared for years to come.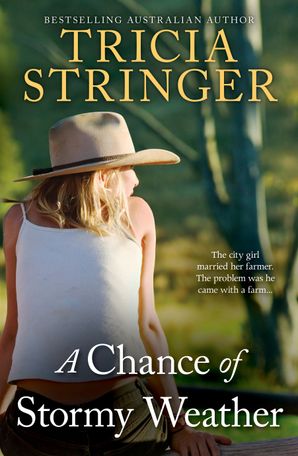 A Chance of Stormy Weather begins with a wedding, and what better way to celebrate than with bubbles. City girl Paula has married the love of her life, Dan Woodcroft, and moves to live on his property in rural South Australia. But life on the farm proves rather different to what Paula was expecting. This is wheat and barley country, not wine country, so I've gone to the Adelaide Hills wine region to select my favourite bubbles to pair with this book, 'Bird in Hand' sparkling pinot noir. With fragrant red fruits and a delicate, fine bead, this sparkling rosé is a go to for any celebration.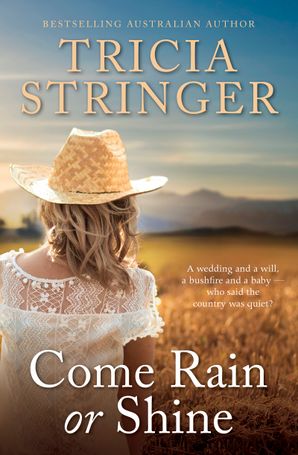 Come Rain or Shine follows Paula and Dan's story when an outdated will threatens their future and that of their baby, and a bushfire threatens property and life – it's never quiet in the country. Although not set in wine country either, this story happily takes place close to the Clare Valley which is the heart of Australian riesling. Riesling is full of the exotic flavours of citrus, lime and orange blossoms, crunchy apples. Sounds healthy doesn't it? I've selected 'Joshua Tree Riesling' by Claymore Wines to be my perfect match for this story.
---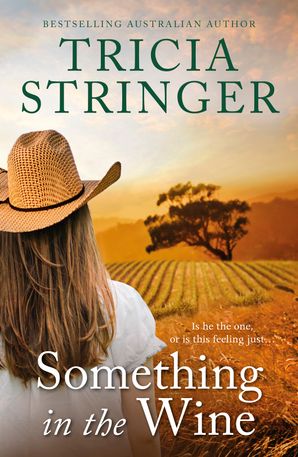 A warm-hearted rural romance set among the scenic vineyards of the Margaret River from bestselling author Tricia Stringer, the authentic voice of Australian storytelling.
Reserved high school teacher Keely Mitchell is more than ready for her holiday on the west coast of Australia, so when a medical emergency turns over all her plans and an intervention by a kind stranger finds her recovering in a Margaret River vineyard, she is at first downcast.
Keely had wanted to put recent traumatic events out of her mind, and recuperating alone in a stranger's house won't help that. But slowly the lovely food, spectacular wine and beautiful landscape of the area begin to work their spell. As Keely makes friends with the locals and adapts to the rhythms of the vintner's year, she starts to feel part of the scenery too, particularly when her artwork and jewellery-making somehow find a home at Levallier Dell Wines.
But clouds are on the horizon in the shape of a warring father and son, interfering family friends and a rival in love. Keely didn't mean to fall for anyone, but she can't help her feelings for clever, passionate wine-maker Flynn Levallier. Sadly, it seems he only has eyes for the beautiful Kat, daughter of a rival wine-maker. Can what Keely feels be real? Or is it just something in the wine?