Whether it's solving intriguing crimes or debunking conspiracies, here is a list of our favourite crime-fighting duos on TV and the reasons we love them so much.
10. Scooby Doo – Shaggy & Scooby Doo
Is there anything these wouldn't do for a Scooby snack? Whenever there is a mystery to solve you will usually find these two in the kitchen preparing a snack and accidently running into trouble.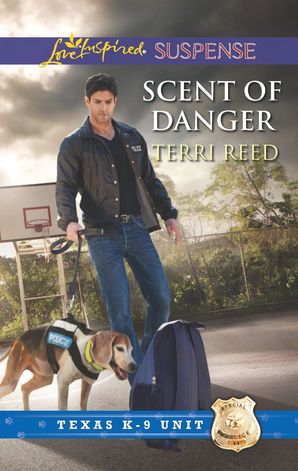 Detective Melody Zachary is determined to find who killed her nephew in a drug–related murder. She's launched her teen center in his memory, to keep kids off the streets. And she'll prove to narcotics officer Parker Adams and his K–9 drug–sniffing partner, Sherlock, it's not a haven for dealers. As they risk their lives to save others, Melody discovers that Parker and she share the same deep commitment to making a difference. Will circumstances allow them to take the biggest risk yet–on love?
9. Turner & Hooch – Turner & Hooch
Imagine the only witness to a murder was a puppy dog!! Detective Turner has no choice but to adopt the victims pet dog Hooch as they hunt for the killer. As you can imagine things don't always go well for the new duo.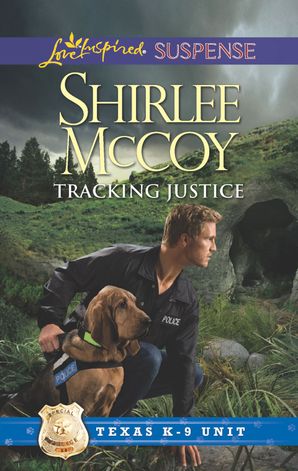 In the night, a young boy goes missing from his bedroom. Police detective Austin Black assures desperate single mother Eva Billows that he'll find her son. He has to, so he can put to rest his own harrowing memories. With his search–and–rescue bloodhound, Justice, Austin searches every inch of Sagebrush, Texas. And when Eva insists on helping, Austin can't turn her away. Eva trusts no one, especially police, but this time, Austin–and Justice–won't let her down.
8. Mystery Road – Detective Jay Swanson + Sergeant Emma James.
A mysterious disappearance on an outback cattle station brings a detective and local cop together. He may be tough, but she's even tougher!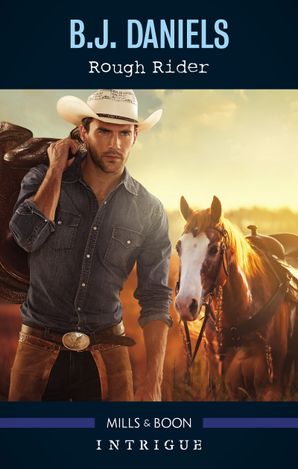 New York Times bestselling author B.J. Daniels continues the saga of Whitehorse, Montana, where the romance is wild and the danger is real.
His family never fully recovered from the kidnapping of his siblings decades ago. Now Boone McGraw finally has a lead on his missing sister's location, but it means working with feisty private investigator C.J. West.
Desperate to solve her partner's murder, C.J. doesn't believe her case could possibly be connected to the sexy horse breeder's investigation…until they find themselves running for their lives.
7. Miss Fisher's Murder Mysteries – Detective Jack + Phryne Fisher.
Set in 1920s Melbourne, private detective and wealthy aristocrat Phryne Fisher is always on hand to help Detective Jack solve mysterious crimes.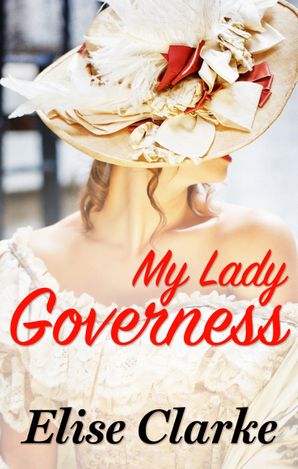 One knight, one runaway heiress, one rollicking romance:  A breath of fresh air in Regency romance!
Proud and haughty, Lord de Waare is almost as medieval as his castle…until he accidentally abducts a governess, who turns out not to be a governess at all, and who shows this knight that his heart is not as armoured as he thought.
A girl with a dangerous past, Marina would happily disappear again, but since de Waare won't let that happen, then the least he can do is help her clear her name. But moving back into society is dangerous for her and for the stern man she's coming to love. She knows the rules of honour and society, and she won't allow de Waare to compromise the principles that define him.
But de Waare didn't become the Crusader by accepting defeat. Faint heart never won a fair lady, and de Waares always win.
6. Elementary – Sherlock Holmes + Joan Watson.
Elementary, my dear Watson! A great twist on an old classic duo brings Holmes and Watson to a younger audience.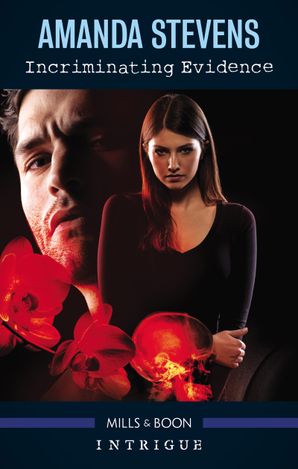 Sometimes secrets are better left in the past…
Renowned anthropologist Catherine March fears she's the biological daughter of a convicted serial killer. Tormented for years by nightmares and vague memories, she'd make a deal with the devil to investigate her mysterious adoption. Nick LaSalle eagerly takes the case, determined to prove someone is willing to kill to keep Catherine's past buried. But when the evidence hits too close to Nick's home, he has a choice to make – uncover the truth or protect his reputation and family name…
5. The Mentalist – Patrick Jane + Agent Lisbon.
Patrick Jane is very good at reading body language and making deductions. Agent Lisbon is not always so sure about his methods and prefers a different approach. Put them together and there isn't a crime that gets past them.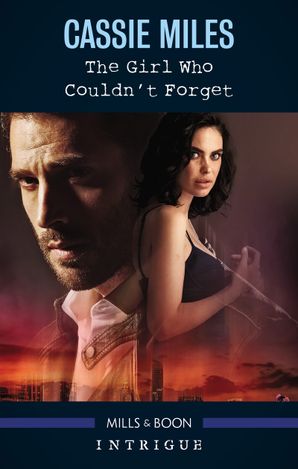 She can't stop reliving the terrifying memories. Can he protect her from a new threat?
Twelve years ago, Brooke Josephson suffered a horrifying ordeal at the hands of a brutal kidnapper. When her best friend is murdered and a chilling link between the crimes is uncovered, she will do whatever it takes to stop the killer.
FBI Special Agent Justin Sloan can help her – the expert profiler makes Brooke feel safe…and desired. She survived before, but with his love, can she put the past to rest at last?
4. Broadchurch – DI Alec Hardy + DS Ellie Miller.
Small-town detective meets seasoned investigator in a mystery murder that hits very close to home. These two never give up on catching the killer, even at the cost of their families and wellbeing. David Tennant and Olivia Coleman have respect and camaraderie that translates into a great TV partnership.
Read: Find Her by Elisabeth Rose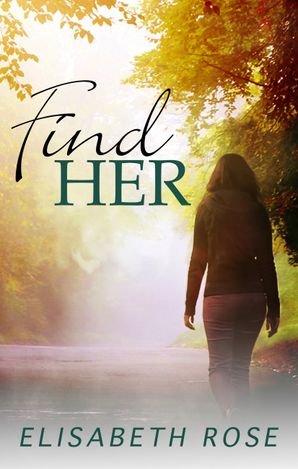 A chance sighting leads to second chances – for hope, for family, and for love.
Five years ago, teenager Antonia disappeared. With no compelling evidence, the police eventually called her a run–away, and dropped the case. Her teacher, Jax, has always regretted not speaking up about the rumours she heard circling the school that day, but a random sighting at a train station raises the possibility that Antonia is still alive – and not too far away.
Antonia's father, Connor has never given up hope that his daughter will be found and returned to her family. When her old teacher, Jax, calls him with a small spark of a lead, he seizes it with both hands, determined to chase it down.
But there's more at play than simple teenage rebellion and the path Jax and Connor travel rapidly becomes more dangerous than either could have imagined, and opens up new possibilities that neither could have expected.
3. The X Files – Agent Scully + Agent Mulder.
Scully and Mulder solve unusual crimes and run into conspiracies everywhere they go, whether it's avoiding abduction by aliens, sinister government groups or capturing nasty serial killers. They are partners that can rely on each other, and it's one of the most enduring and genuine partnerships in the crime-fighting world.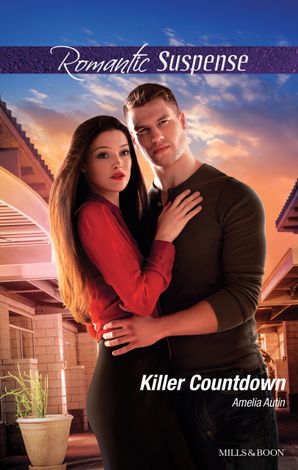 A reporter helps a sexy senator evade a deadly assassin in this thrilling Man on a Mission tale
TV reporter Carly Edwards has the scoop of a century! She's discovered that Senator Shane Jones was diagnosed with a life–altering illness, but she can't help but be drawn to his courage. So when Shane saves Carly's life from a killer, she resolves to keep her story–and the irresistible politician – alive…
2. Castle – Richard Castle + NYPD Officer Kate Beckett.
Richard Castle is a crime author doing research for his books and Kate Beckett is an attractive NYPD detective who is tasked with taking him along on her cases. It's not long before sparks fly.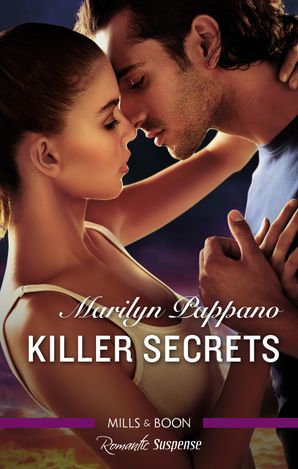 She has a murderous past. Will it destroy her future, too?
Mila Ramirez has never stopped trying to outrun the sins of her serial killer parents. But her hard–fought new life starts to unravel when she finds an employee dead. Trusting strong, sexy police chief Sam Douglas forces her out of isolation, even as it brings a murderer closer. Mila narrowly escaped evil before. This time it wants to destroy everything she loves – including Sam.
1..Bones – Dr Brennan and FBI Agent Booth.
Booth + Brennan make an unlikely pair. She is the cool, scientific brain and he is the self-assured FBI agent. They don't always agree on cases but their chemistry over the 12 seasons is undeniable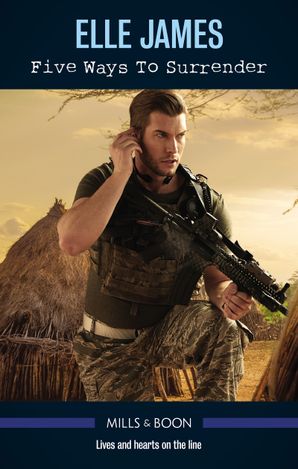 His life is dedicated to the SEALs. His heart is dedicated to her.
Their mission was clear: do not engage! But when his SEAL team is ambushed, 'Big Jake' Schuler sacrifices his safety to draw the terrorists away from his unit. When village missionary teacher Alexandria Parker runs right into Jake's arms, they must hide together in the wild hills of Niger, causing Jake to discover that Alex is as tough as she is beautiful. This mission he'll engage with feelings he thought he buried a lifetime ago.