We are SO KEEN for this new season of The Bachelor Australia! Two episodes down and the DRAMA is already LIT! We've had mass eliminations, eight intruders, a wedding dress, a cheerleader, too many space-themed puns and possibly the sparks of romance??
The Bachelor Australia is THE TV event of 2019 (at least for romance fans) and so to celebrate three of our writers, Courtney, Saskia and Eloise, matched the (remaining) contestants to their romance novels counterparts!
Saskia: *~*I would like to preface my discussion with the fact that I have not, am not currently and probably will not ever watch an episode of The Bachelor. BUT I will still happily comment on something I have no idea about (a much honed skill from my uni essay writing days), so please enjoy my totally nuanced and very informed writing below.*~*
Eloise & Courtney: Well WE are Bachelor OBSESSED and so obviously our opinions are TOTALLY objective and research-based (*lol no*)
*** PSA SPOILERS if you haven't watched the first two episodes…***
---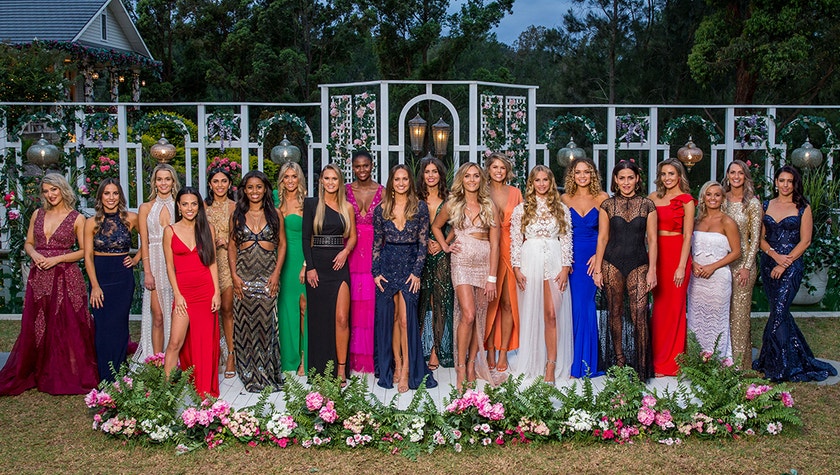 Brianna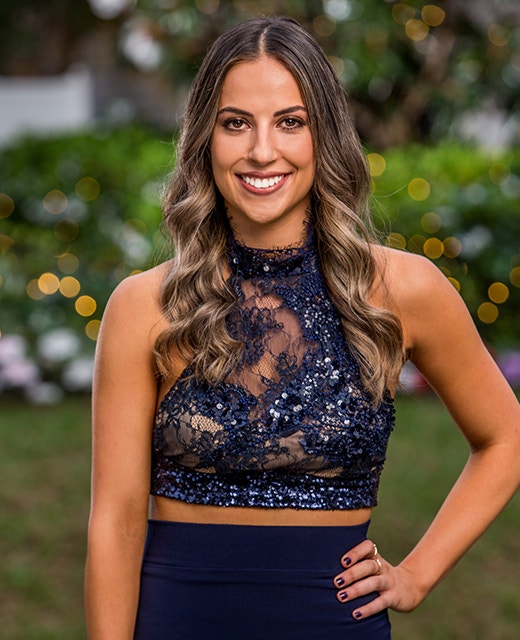 Eloise: We haven't really had much screen time with Brianna yet, but her bio says she loves banter and is looking for a partner who is also her 'best friend'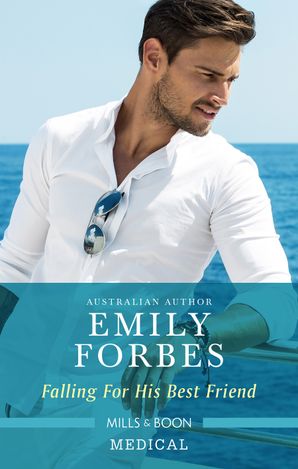 They've been friends forever…but now he wants so much more!
When nurse Kitty Nelson becomes a surrogate for her sister, her best friend, paramedic Joe Harkness, is right there for her. But as Kitty's pregnancy blossoms Joe begins to see her in a very different light! Finally he admits a connection he's never felt with anyone else – is it too late to convince Kitty they're meant to be?
Vakoo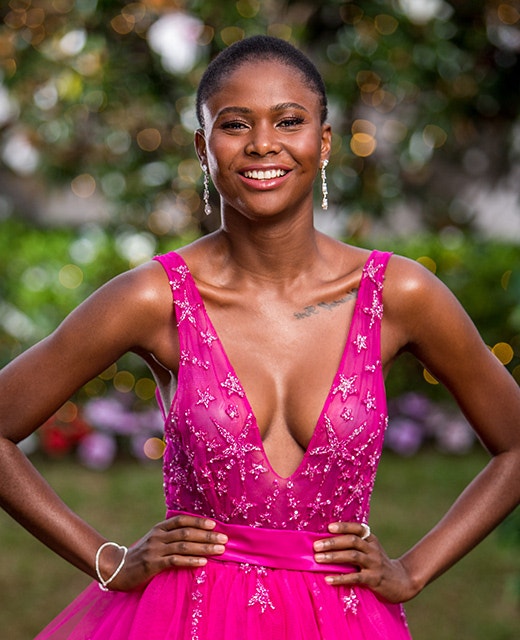 Courtney: Honestly, any girl that brings her own red carpet and says 'once you go black, you'll never go back' has my vote for Prime Minister. If she doesn't win, I vote for her as the next Bachelorette because that would be some EXCELLENT television.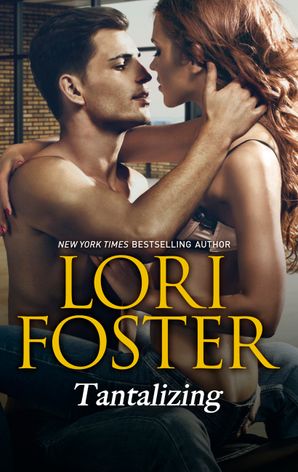 Josie Jackson was growing tired of a constant stream of yawn-inducing blind dates, courtesy of her dear, meddling sister. Time to take matters into her own hands and act like an experienced seductress – that ought to scare off the next one fast enough that her whole evening isn't wasted. But Nick Harris wasn't the stuffy, straitlaced workaholic that Josie had come to expect. In fact, he was just the opposite – tall, dark and ready to give little Miss Josie Jackson a night to remember. But it's what happens after that makes things complicated…
Cassandra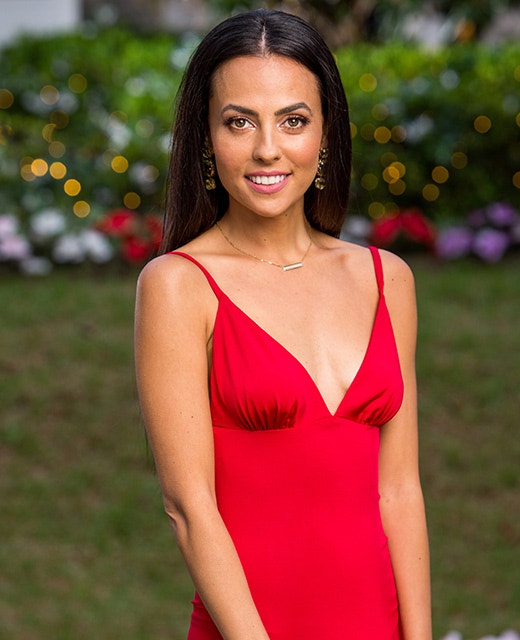 Eloise: She's a SA jewellery designer with a "close-knit Italian family". She looks good in a red dress. And that's all we know….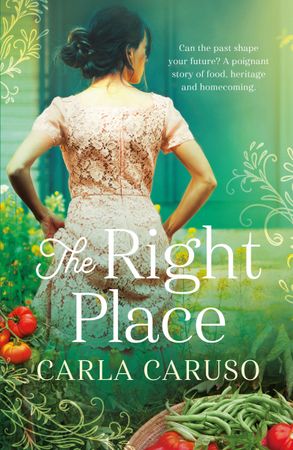 Can the past show you the way home? Charming and memorable, The Right Place is an Australian novel, combining warm romance with family drama and the longing to fit in. Perfect for readers who love The Missing Pieces of Us by Fleur McDonald and Josephine Moon.
Elly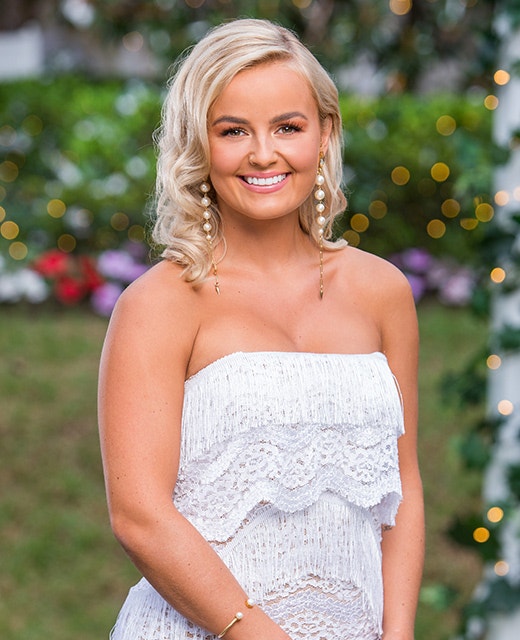 Eloise: If Chelsie isn't the winner (see below) then it is DEFINITELY Elly. Country nurse Elly is a big softie with a kind heart and a sweet smile. She says her perfect date involves fishing, crabbing and a beachside cookout. Could she be any more like a rural romance heroine? I think not.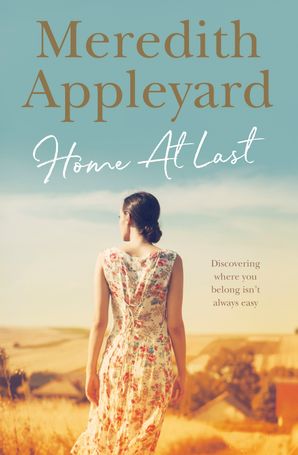 Flying solo for the first time had been the greatest high of Anna Kelly's life. So when the chance of a dream job as a pilot with the Royal Flying Doctor Service comes up she takes it, even though she has to leave her home in Adelaide and move to remote Broken Hill – a place she had hoped she would never see again. More than that, the distractingly attractive Flight Nurse Nick Harrison seems keen to get to know her better, and he has a way of finding a path through her defences. But will he still want her if the truth comes out?
Sogand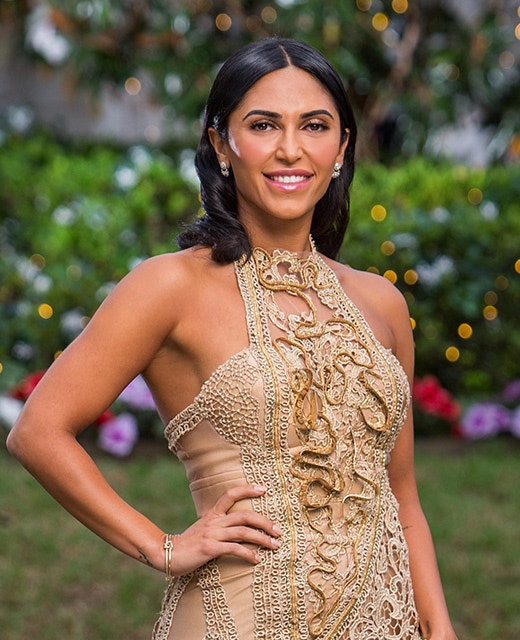 Courtney: If you're gonna be a princess, I admire a girl who owns it. Sogand sets her standards and high and won't settle for less. Respect.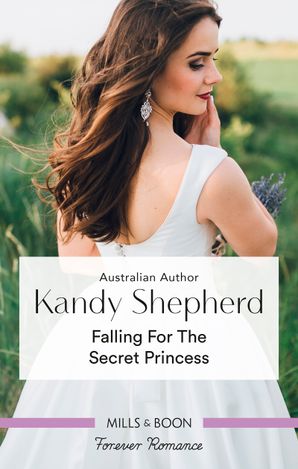 A reunion…fit for a princess in disguise!
At his friend's wedding, millionaire Finn couldn't take his eyes off the gorgeous stranger whose naivety intrigued his cynical heart…until she suddenly fled! So while on business in Montovia, he's shocked to come face-to-face with her — as Princess Natalia! Finn's once again compelled by their instant connection, but Natalia's duty makes a future impossible. Unless he can convince her their love is worth breaking a few royal rules for…
Emma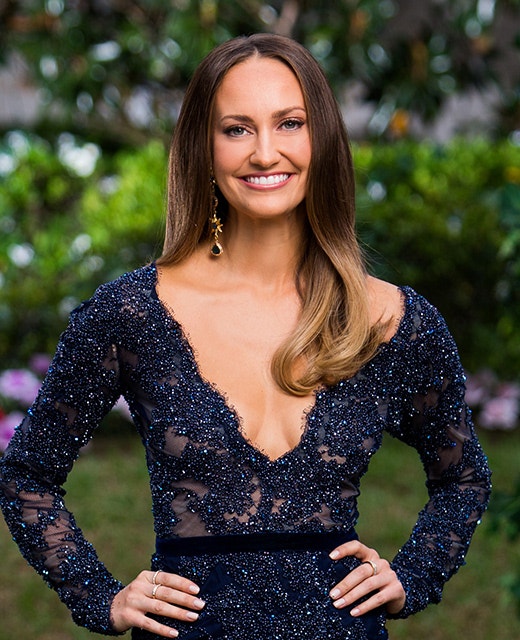 Eloise: Emma is unabashedly a hopeless romantic, already pining for Matt and jealously judging whenever he shows affection toward the other girls. Calm down Emma, it's been one week!
Definitely has daydreamed about herself waiting in a misty Irish castle for a handsome English knight to rescue her…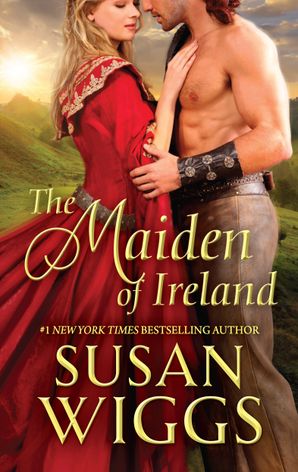 Caitlin MacBride is mistress of the beleaguered Irish castle Clonmuir, and she makes no secret of her loyalty to her countrymen. She's determined to remain strong for her people, but a wish for true love one evening at sunset yields the one thing that may sway her resolve.
When Wesley walks out of the mist that fateful night, Caitlin's faith in the magic of Ireland is briefly restored–until she discovers he's one of the treacherous Englishmen she has spent her life fighting against
Rachael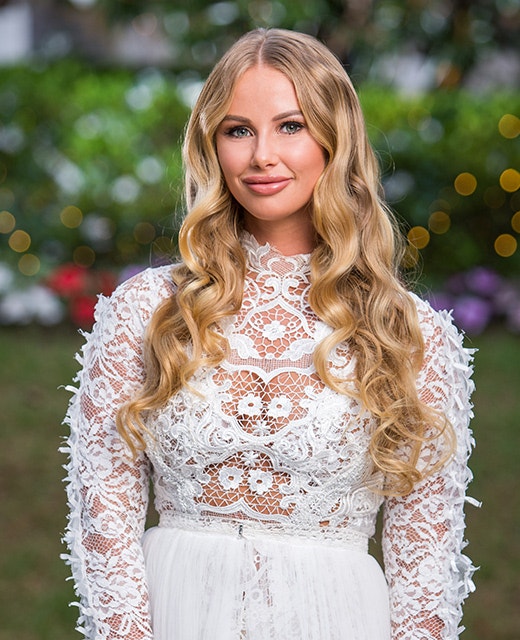 Courtney: Gurl is a walking meme. Is personal trainer an analogy for 'has a cert II in fitness, posts selfies at the gym and works in retail?'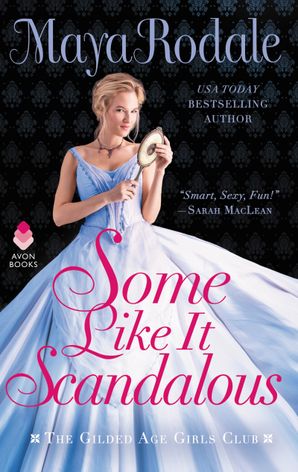 Daisy Swan has plans and they do not involve a loveless marriage with anyone. But when a devastating family secret threatens to destroy her standing in society, suddenly a fake engagement with the scandalous Theodore Prescott the Third is just the thing to make all her dreams come true.But before long, Daisy and Theo are trading kisses. And secrets. And discovering that despite appearances they might be the perfect couple after all…
Chelsie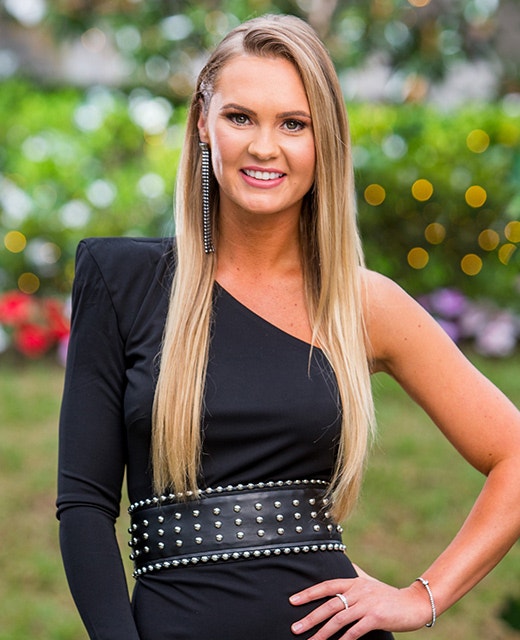 Eloise: Don't @ me but Chelsie is the CLEAR winner. Not only did she tattoo Matt with the LOVE CHEMICAL  on their first meeting, she also won the rose on the first group date (basically the only thing we saw on that date tbh, how boring must it have been to literally get 2 mins of airtime?). She's a brainy beauty and they certainly have some perfect chemistry…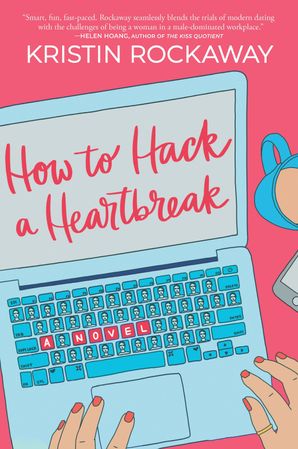 After one dick pic too many, Mel has had it. Using her brilliant coding skills, she designs an app of her own, one that allows users to log harrassers and abusers in online dating space. It's called JerkAlert, and it goes viral overnight.
Mel is suddenly in way over her head. Worse still, her almost-boyfriend, the dreamy Alex Hernandez – the only non-douchey guy at Hatch – has no idea she's the brains behind the app. Soon, Mel is faced with a terrible choice: one that could destroy her career, love life, and friendships, or change her life forever.
Kristen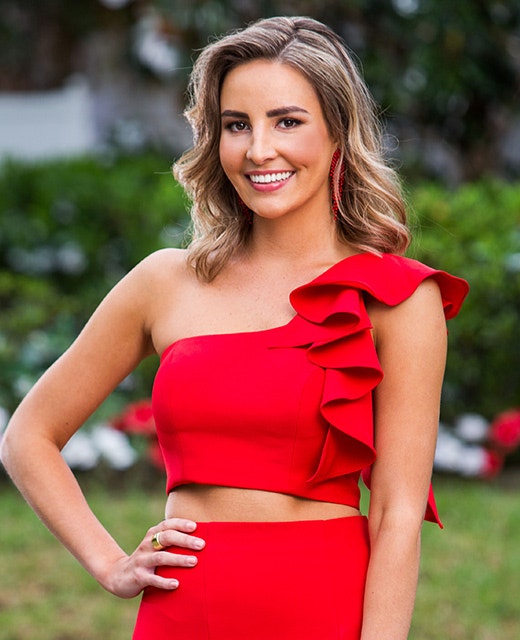 Saskia: I literally have no idea who this woman is except that I feel like her 'China Girl' moniker is mildly problematic, and I have zero tolerance for someone who claims they 'can't cook' (educate yourself sister!) Her dream life also involves having "two little girls" and I'm not sure if anyone's ever had the heart to tell her that selecting the gender of your future children is probably not something you can just will into happening. Her hair and outfit are goals though.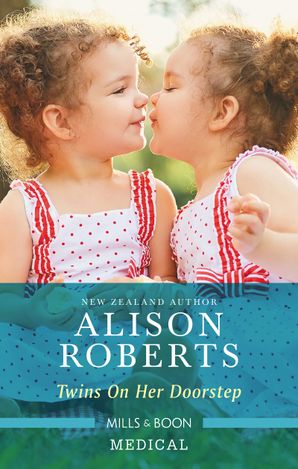 A knock at the door… will change her life!
After the heartbreak of losing her husband and baby, GP Sophie Bradford donated her eggs, hoping to bring happiness to another couple instead. Then Dr Finn Connelly arrives on her doorstep with his orphaned nieces – who also happen to be her biological twin girls! Sophie had vowed never to risk creating another family, but Finn and her adorable little daughters start to melt the ice around her heart…
Julia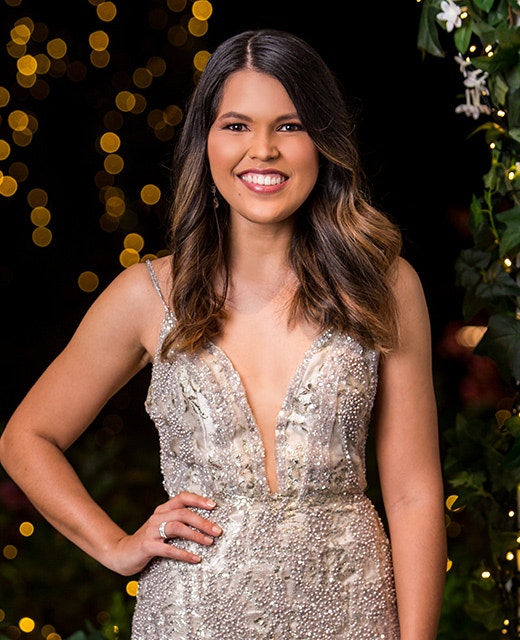 Saskia: Oh Julia sounds so cute and sweet, I want to hug her! All this adorable children's entertainer wants on a first date is a night time picnic with some hot chocolate, so don't forget her marshmallows Bachie boy, this one could be a keeper!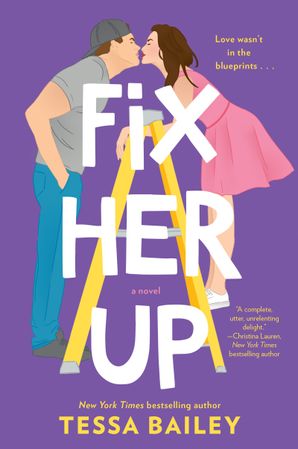 Living her best life means facing the truth: Georgie hasn't been on a date since, well, ever. Maybe if people think she's having a steamy love affair, they'll acknowledge she's not just the "little sister" who paints faces for a living.
Travis Ford was major league baseball's hottest rookie when an injury ended his career. Now he's flipping houses to keep busy and trying to forget his glory days. But he can't even cross the street without someone recapping his greatest hits. Or making a joke about his . . . bat. And then there's Georgie, his best friend's sister, who is not a kid anymore. When she proposes a wild scheme-that they pretend to date, to shock her family and help him land a new job-he agrees. What's the harm It's not like it's real. But the girl Travis used to tease is now a funny, full-of-life woman, and there's nothing fake about how much he wants her.
Mary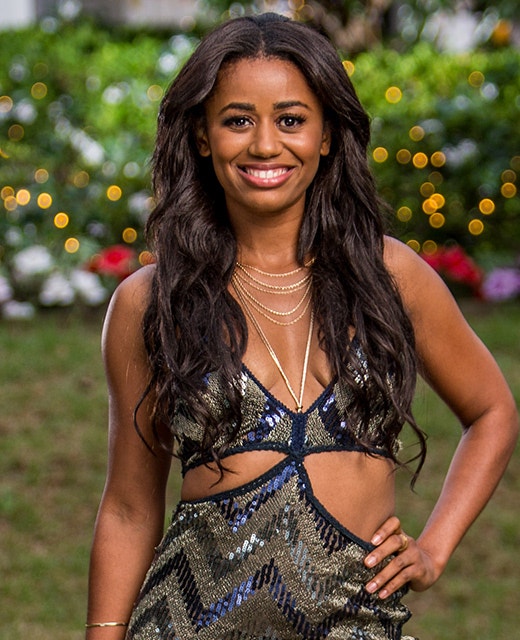 Saskia: Mary seems…. intense. She requires her date to kiss her in the first 30 minutes or she's out, which is mildly terrifying. She reminds me of one of those spiders that eats its mate after they do the dirty. On the upside, she's direct, she has luxurious mermaid hair which I am in awe of and she is a cook, and if you weren't sure already, food is clearly the way to my heart.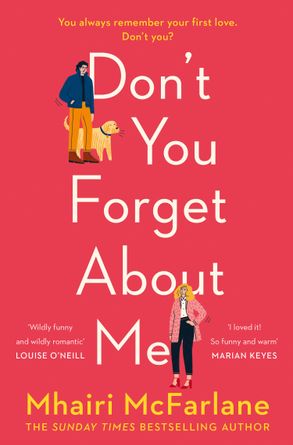 It began with four words.
'I love your laugh. x'
But that was twelve years ago. It really began the day Georgina was fired from The Worst Restaurant in Sheffield (© Tripadvisor) and found The Worst Boyfriend in the World (© Georgina's best friends) in bed with someone else.
So when her new boss, Lucas McCarthy, turns out to be the boy who wrote those words to her all that time ago, it feels like the start of something.
The only problem? He doesn't seem to remember Georgina – at all…
Jessie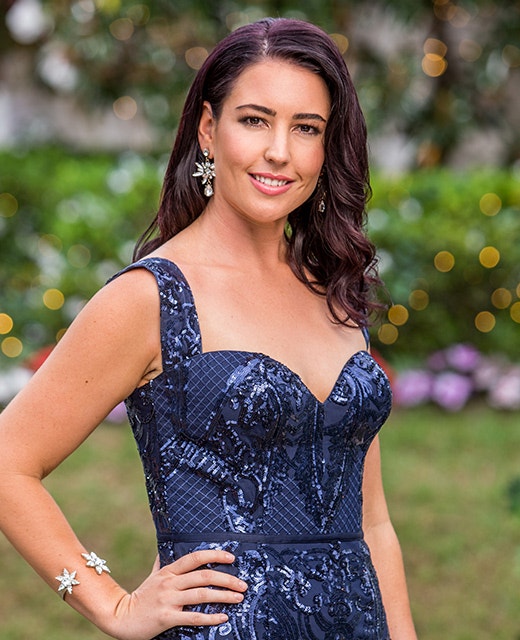 Saskia: I'm hearing that she's an 'adventurer' loud and clear, but her ideal date is drive out to 'the hills' (which hills? District? Beverly? Do they have eyes?!? I must know) for some bevvies and a snack. Doesn't sound overly adventurous to me. Maybe the Bachie can use his astrophysics skills to take her on a space adventure?
For two sworn enemies, anything can happen during the Hawaiian trip of a lifetime -in this witty and swoonworthy romance from the New York Times bestselling duo behind JOSH AND HAZEL'S GUIDE TO NOT DATING.
Abbie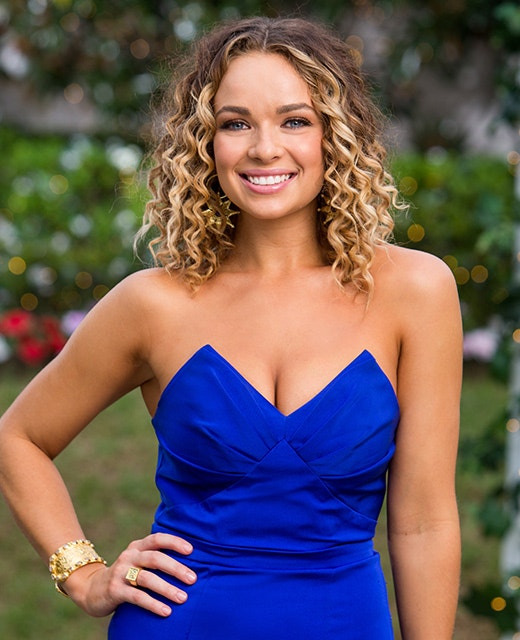 Eloise: A Gemini
.
.
.
.
But also she seems totally vivacious, outspoken and very cool. Her reactions to the other girls are a MOOD and she's a DE-light to watch on screen. I'm calling it now QUEEN ABBIE FOR BACHELORETTE.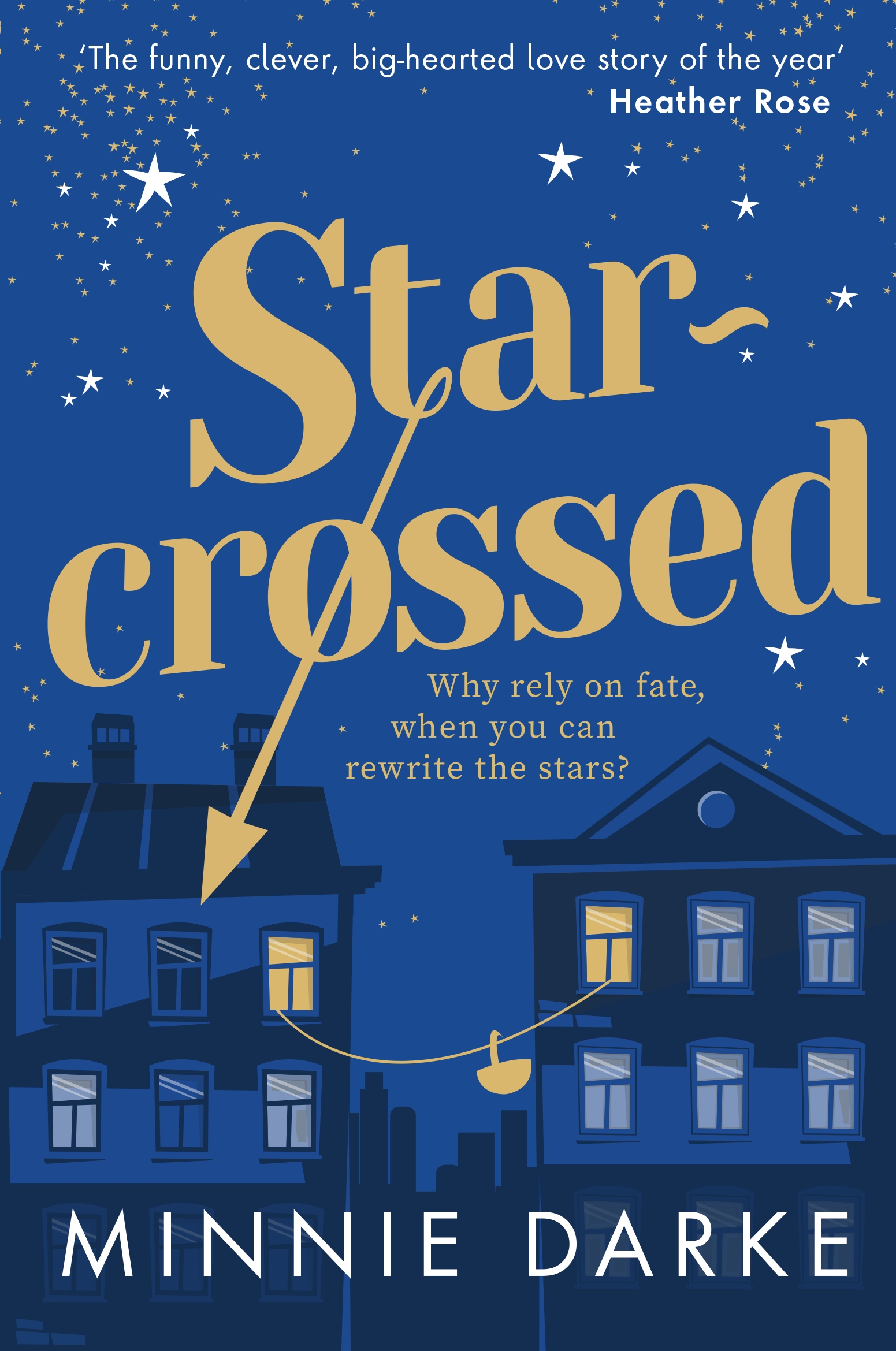 In this sparkling romantic comedy, a young journalist tampers with her magazine's horoscopes to win her friend's heart – and sets in motion an unpredictable and often hilarious ripple effect . . . 
When Justine Carmichael (Sagittarius, aspiring journalist and sceptic) bumps into her old friend Nick Jordan (Aquarius, struggling actor and true believer) it could be by chance. Or perhaps it's written in the stars.
Helena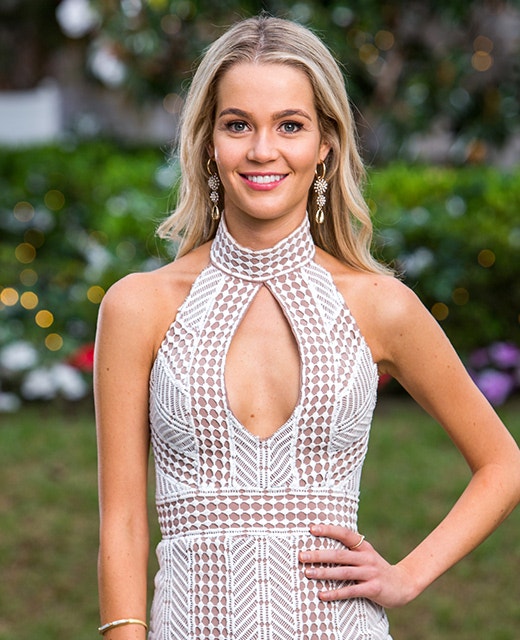 Saskia: Helena seems sweet and assured that her perfect partner is going to need to meet her expectations as much as she meets his, which is nice to see on a reality dating show where I assumed all of the contestants would be throwing themselves at their prize. More power to her I say!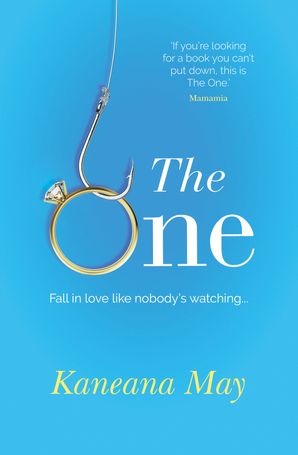 From an Australian TV scriptwriter comes a sparkling debut novel where the quest for love will surprise you.
Fall in love like nobody's watching…
Before cameras roll on the final ceremony,  three women will discover just what they're willing to do in pursuit of the one…
Isabelle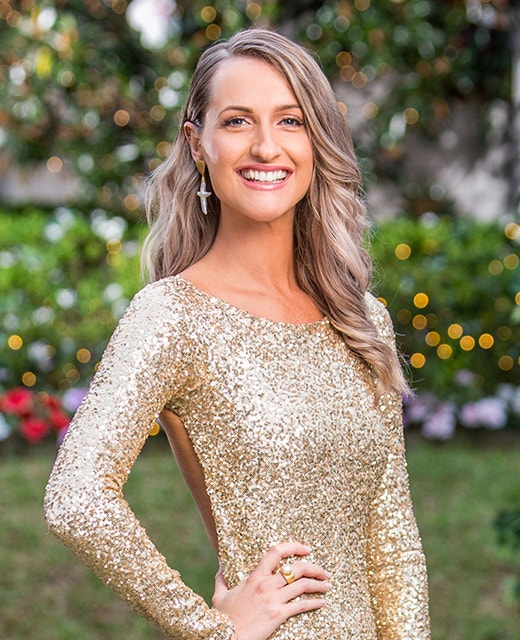 Saskia: I can't stop staring at her dress – it's like looking into the sun, you know you're probably going to burn out your retinas doing it, but sometimes you can't look away. She also says that her ideal partner is someone with "the ability to grow facial hair". Let me give you some life advice Isabelle, that road leads only to pain. Pash-rash is something I would 10/10 not recommend.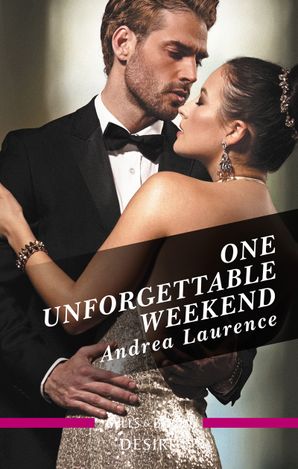 Violet Niarchos can't recall the affair that gave her a child. But when she runs into Aidan Murphy, she knows the sexy bar owner is no stranger. He was her lover over one amazing weekend. He's her baby's father. But will Aidan believe she truly forgot all they shared? Or will meeting Aidan again restore her past…and give them a chance at a future?
Monique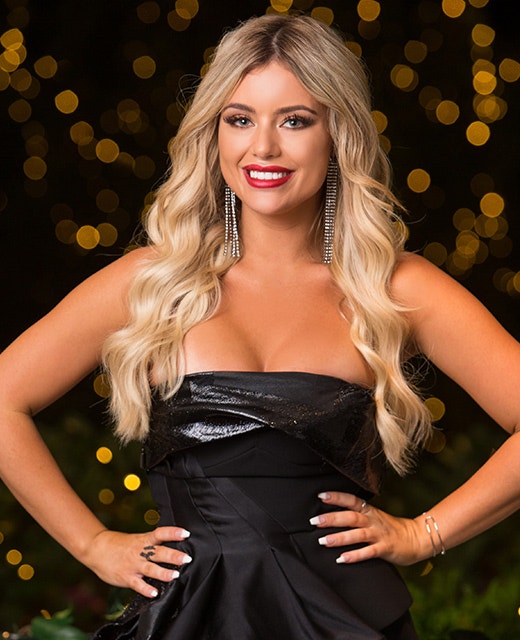 Saskia: Monique's relationship deal breaker is anyone who doesn't like dogs, which is something I feel on a molecular level. Anyone who doesn't like dogs is clearly a psychopath, and you should stay clear away! She's glamourous, would swim with sharks and sounds like a genuinely fun person. Good luck Monique, you're a catch!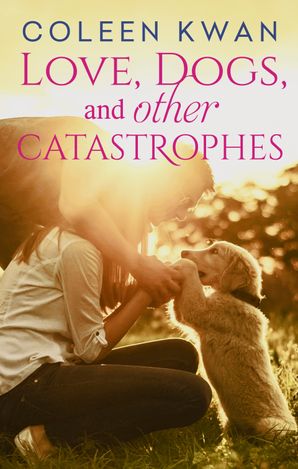 He knew everything he wanted…until she showed him everything he never knew he needed
Andrea Ho understands jargon, and 'restructuring' means 'slash and burn'. The last thing PetzBizz needs is some corporate drone coming in and making decisions based on money instead of compassion. But with said corporate drone, Joel, comes with three adorable if unruly dogs, and Andrea is desperate for some extra cash. A side job doing something she loves seems like a perfect solution–and it allows her to keep an eye on Joel and PetzBizz. Unfortunately, Andrea likes what she sees just a bit too much for her own comfort–and it looks like Joel feels the same way.
Nikki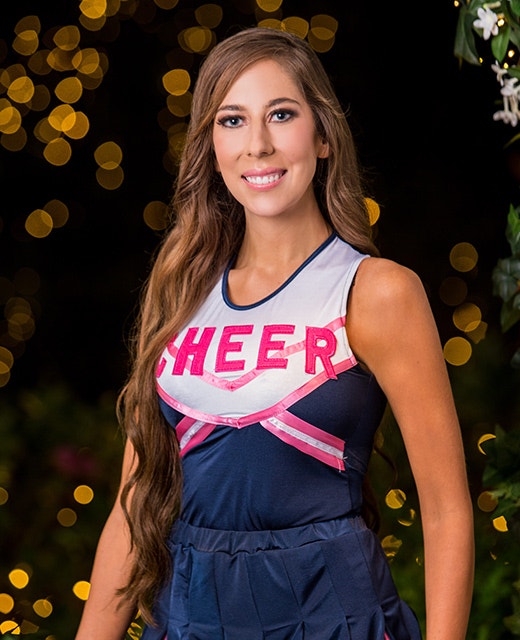 Courtney: She seems like the type of girl that bounces out of bed, exudes confidence and is ready and rearing to go without even a drop of caffeine. Cannot relate.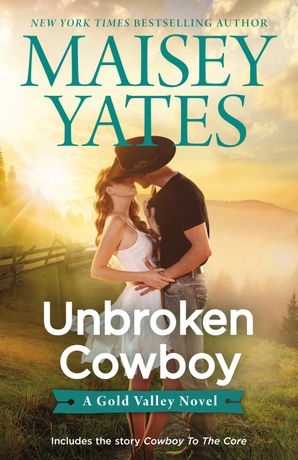 Beatrix Leighton has loved Dane for years, while he's always seen her as another sister. When she enlists his help to start her animal sanctuary, it brings all the desire she feels for him to boiling point. Bea's father taught her early on that love means loss. But could her forbidden crush turn into a love that will last a lifetime?
Nichole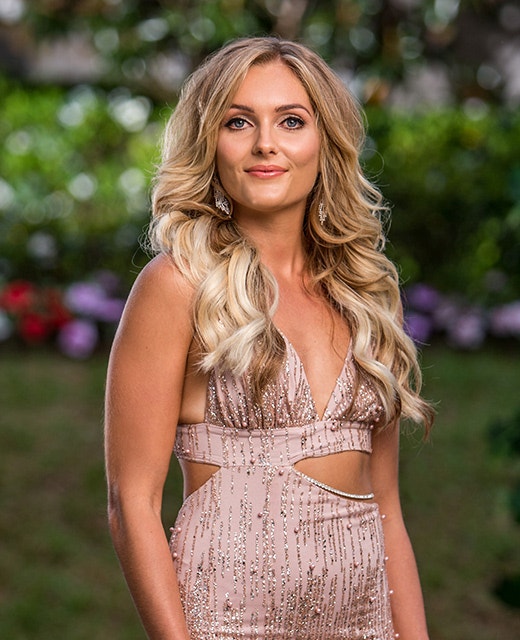 Courtney: A bit arrogant (and by a bit, I mean a lot), enjoys unsolicited attention from men and outdoor workouts with a full face of make-up. Probably scrappy in a fight though. She smol but she feisty.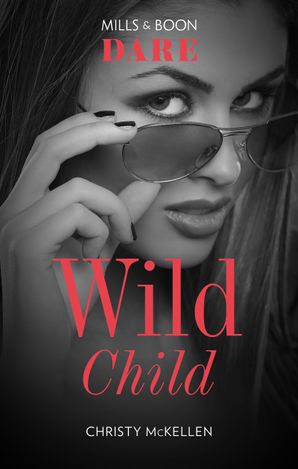 Mixing business with pleasure…is a dangerous game!
Party girl Maya Darlington-Hume feels an illicit thrill when a gorgeous man walks in on her naked. When she discovers the sexy stranger is her father's business associate and her new boss, she naughtily decides to turn up the heat — and Benedict Chivers can't resist her for long. Maya could lose everything if her controlling father finds out, but each encounter leaves her begging for more!
Renee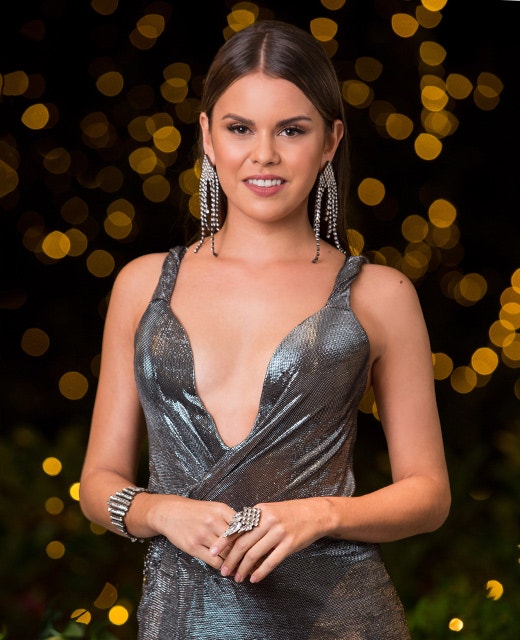 Courtney: Renee sounds like a badass and I am HERE for it. She works in healthcare, but loves motorcross and spearfishing. Plus, she's cute.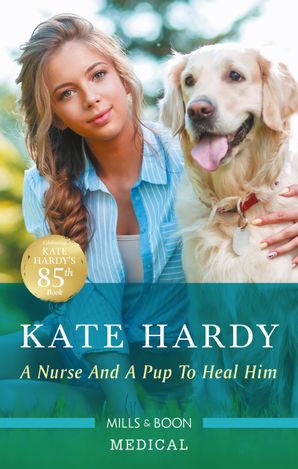 A nurse, her puppy…and the family he never thought he'd have?
After losing his wife and baby to his best friend, guarded GP Ben Mitchell's sworn off love. But nurse Toni Butler and her adorable therapy dog Archie are drawing him out of his shell. When a romantic weekend in Vienna leads to an unexpected pregnancy, Ben's painfully reminded of the family he lost. What will it take for Ben to believe this family's for keeps?
Jessica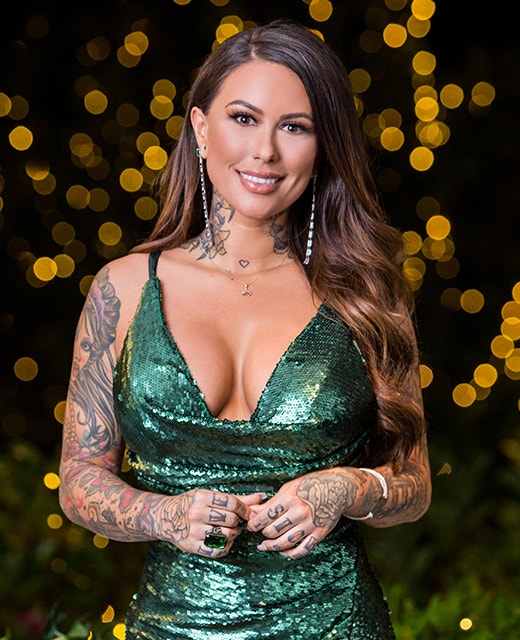 Saskia: DAYUM girl, what a first impression. She says her plan to attract the perfect man is to wear her heart on her sleeve, but I'm more interested in her sleeve of tatties. I think it's pretty cool that Jessica is out there challenging traditional concepts of what makes a 'beautiful woman'.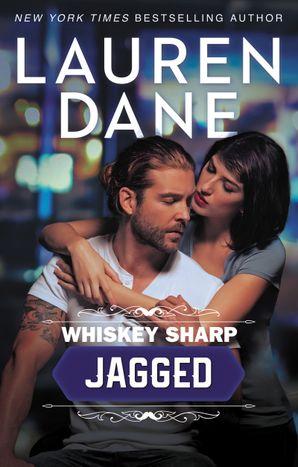 The sweetest reward comes after the longest wait…
Vicktor Orlov took one look at the wary gaze and slow to trust personality of the deliciously sexy and fascinating tattoo artist Rachel Dolan and knew he wanted more than just a casual friendship. But he also knew bossiness and overprotective manoeuvring would push her away rather than draw her close. He'll use every tool in his easy–going, laidback arsenal to convince her to take a chance on them.
By Courtney Lunn, Saskia Largent and Eloise Plant