Local Australian fiction is distinctive, filled with immersive landscapes of untamed nature, sensory escapes through a colourful history and fiery heroes and heroines who embody everything it means to be a part of the Great Southern Land.
If you're craving fiction that's closer to home, these are nine Australian authors you need to meet right now.
1) Marion Lennox
Marion Lennox is a country girl, born on an Australian dairy farm. She moved on, because the cows just weren't interested in her stories! Married to a `very special doctor', she has also written under the name Trisha David. She's now stepped back from her `other' career teaching statistics. Finally, she's figured what's important and discovered the joys of baths, romance and chocolate. Preferably all at the same time! Marion is an international award winning author.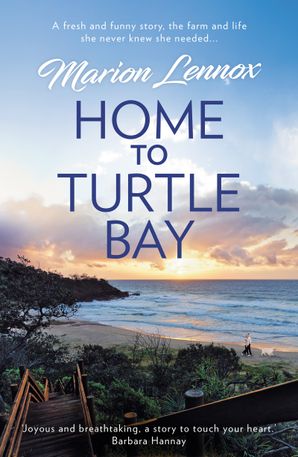 Grab a copy of international best-selling author Marion Lennox's latest read, Home to Turtle Bay, for a witty romance set in rambling rural farming land.
2) Leisl Leighton
Leisl is a tall red head with an overly large imagination. As a child, she identified strongly with Anne of Green Gables. A voracious reader and a born performer, it came as no surprise to anyone when she did a double major in English Literature and Drama for her BA, then went on to a career as an actor, singer and dancer, as well as script writer, stage manager and musical director for cabaret and theatre restaurants (one of which she co-owned and ran for six years).
After starting a family, Leisl stopped performing and instead, began writing the stories that had been plaguing her dreams. Leisl's stories have won and placed in many competitions in Australia and the US, including the STALI, Golden Opportunities, Heart of the West, Linda Howard Award of Excellence, Touch of Magic and many others.
Leisl lives in the leafy suburbs of Melbourne with her two beautiful boys, lovely hubby, overly spunky dogs, Buffy and Skye, and likes to spend time with family and friends. She is addicted to the Syfy channel, and her shelves are full of fantasy and paranormal books and scifi DVDs. She sometimes sings in a choir, has worked as a swim teacher, loves to ski, can talk the hind leg off a donkey and has been President of Romance Writers of Australia from 2014-2017.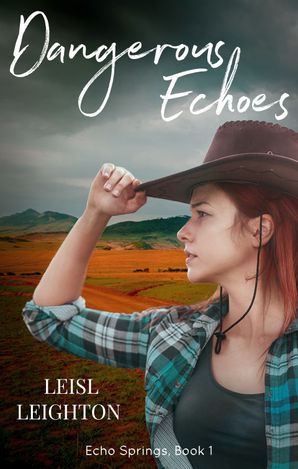 We recommend Leisl's outback romance, Dangerous Echoes, for some seriously suspenseful summer reading.
3) Jacquie Underdown
Jacquie resides in sunny Brisbane with her husband and two sons. Numbers and practicality are a way of life for Jacquie as she works as an accountant by day. So it's no wonder, for sanity's sake, she balances this banality with words, characters and imagination in all other possible moments. Jacquie is an author of a number of novels and writes contemporary women's fiction that is emotionally driven and possesses unique themes beyond the constraints of the physical universe. She strives to offer romance, but with complexity; spirituality, without the religion. Her novels express a purpose and offer subtle messages about life, the spirit and, of course, love.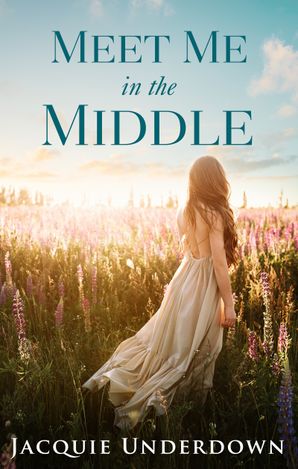 4) Elise K. Ackers
Elise K. Ackers is a freelance editor and award winning fiction author of contemporary romance, romantic suspense, and young adult fiction.
Elise has completed undergraduate studies in Psychology and Communications, and post-graduate studies in Professional Publication and Editing. She's been writing since she could hold a crayon and telling stories all her life. She's a magnet for unusual accidents, a laser tag enthusiast, and an animal adoption advocate. Elise travels wherever she can, whenever she can.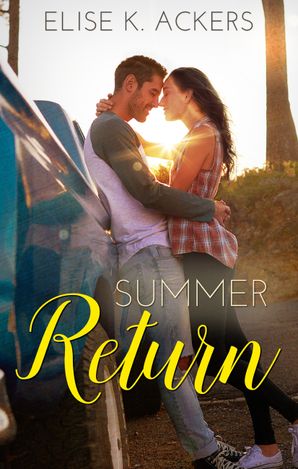 This sunny season, we recommend Elise's tale of hope and reinvention, Summer Return.
5) Susanne Bellamy
Born and raised in Toowoomba, Susanne is an Australian author of contemporary and rural romances set in Australia and exotic locations. She adores travel with her husband, both at home and overseas, and weaves stories around the settings and people she encounters. Her Outback series, Hearts of the Outback, and Second Chance Love, one of the Bindarra Creek series with other authors, were inspired by her time teaching in far north-west Queensland.
Her heroes have to be pretty special to live up to her real life hero. He saved her life then married her. They live on the edge of the Range with their German Shepherd, Freya. In another life, Susanne was a senior English and Drama teacher with a passion for Shakespeare and creative writing, but now her two children have flown the coop, she writes full time.
Susanne is a member of the RWA (Romance Writers of Australia) and won third place in their 2011 Emerald Award. She placed third in the Pan Macmillan short story competition with Chez Romeo. A hybrid author, she is published with Mira, and Harlequin Escape, as well as being self published. A popular guest speaker, she presented the keynote address at the Steele Rudd Pilgrimage, and was a guest speaker for the Dynamic Life Speakers Series for U3A, and has been invited to speak in libraries, at book clubs, and to community groups.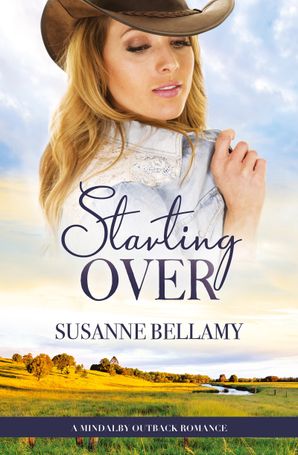 Starting Over, Susanne's outback romance set in small-town Mindalby, canvasses all the beauty and morale of Australia's close-knit outback communities – grit, togetherness and flaming passions.
6) Elizabeth Dunk
Elizabeth Dunk is the contemporary romance writing alter-ego of Nicole Murphy, who cut her teeth writing science fiction and fantasy. A long-time romance fan, Nicole couldn't resist attempting to sit fair and square in the modern world and bring two fabulous characters together and thus Elizabeth was born. As Nicole, she has dozens of short stories in print and published an urban fantasy trilogy, The Dream of Asarlai. As Elizabeth, she's published a couple of short stories. This is the first novel-length work under her new name and there are plans for many more.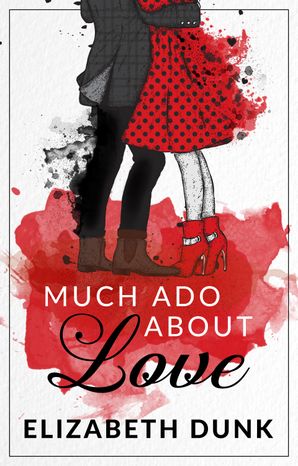 A contemporary journey about attraction, emotion and finding the unexpected, Elizabeth Dunk's Much Ado About Nothing is a must-read for fans of thoughtful literature that invites us to ponder the meaning of true happiness.
7) Alissa Callen
When USA Today bestselling author Alissa Callen isn't writing, she plays traffic controller to four children, three dogs, two horses and one renegade cow who believes the grass is greener on the other side of the fence. After a childhood spent chasing sheep on the family farm, Alissa has always been drawn to remote areas and small towns, even when residing overseas. She is partial to autumn colours, snowy peaks and historic homesteads and will drive hours to see an open garden. Once a teacher and a counsellor, she remains interested in the life journeys that people take. She draws inspiration from the countryside around her, whether it be the brown snake at her back door or the resilience of bush communities in times of drought or flood. Her books are characteristically heartwarming, authentic and character driven. Alissa lives on a small slice of rural Australia in central western NSW.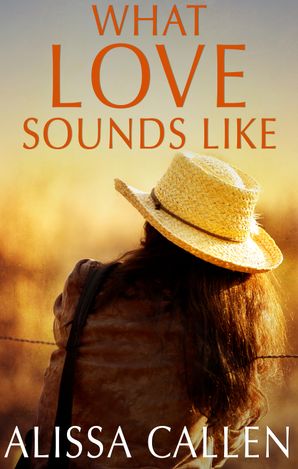 Weaving together the threads of hope and family against an outback setting, Alissa Callen's What Love Sounds Like is a unique story about a speech pathologist, an instant father and a gradual love.
8) Ally Blake
Ally is a hopeless romantic. She was born into a family of romance reading women and remembers bag loads of books being passed on at family gatherings from her mother, her cousins, her aunt and even her grandmother. Now as a grown up she gets to sit at the laptop, with a title, a couple of beautiful characters in mind and wait for the fairies to take flight. Constant coffee and bowls full of M&Ms make her job that much more pleasurable! Come visit her at www.allyblake.com.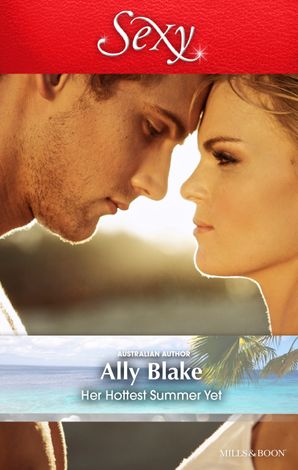 For a sexy read from Ally Blake, we recommend grabbing your pina colada and settling on a sunny beach with a copy of Her Hottest Summer Yet.
9) Shona Husk
Shona Husk is the author of over forty books that range from sensual to scorching, and cover the contemporary, paranormal, fantasy and sci-fi romance genres. Her most recent series are Face the Music and Coven of the Raven. She lives in Western Australia and when she isn't writing or reading, she loves to cook, cross-stitch and research places she'd one day like to travel.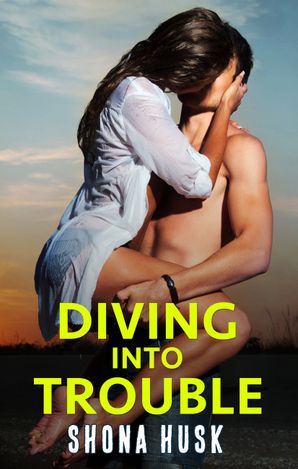 For a steamy marine romance to complement an outdoorsy summertime, immerse yourself in Shona's tale of forbidden romance, Diving into Trouble.
Happy reading!
By Reena Mukherjee