Controversial opinion, but I LOVE seeing my favourite books adapted into TV shows and movies. There's truly nothing more exciting than seeing wonderful stories I've loved reading brought to life on the big (or small) screen, and re-experiencing my love for these books over again.
Here are just *some* of the adaptations I've marked as 'to binge' this year!
Death on the Nile by Agatha Christie
The book: Belgian sleuth Hercule Poirot's Egyptian vacation aboard a glamorous river steamer turns into a terrifying search for a murderer when a picture-perfect couple's idyllic honeymoon is tragically cut short.
Release date: Out Now (in cinemas)
What we know: This film adaptation of one of Agatha Christie's most iconic stories has been in the works for a while, and was released in Australian cinemas in February 2022. It stars Kenneth Branagh, Gal Godot, Armie Hammer, Dawn French and more!
Sweet Magnolias by Sherryl Woods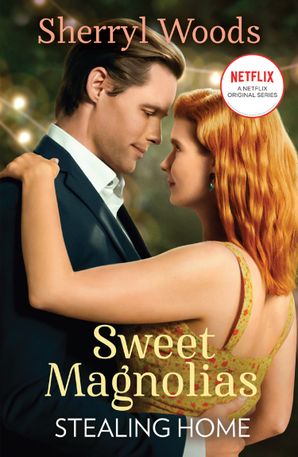 The book: Lifelong friends lift each other up as they juggle relationships, family and careers in the small Southern town of Serenity.
Release date: Season 2 of this Netflix romantic drama dropped in February this year!
What we know: We don't know yet if the show has been renewed for a season 3, but Sherryl Woods' series (on which the TV show is based) has over a dozen books so we're hoping this show keeps going for a while!
The Viscount Who Loved Me by Julia Quinn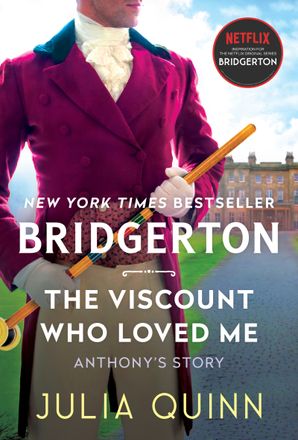 The book: This time the gossip columnists have it wrong. London's most elusive bachelor Anthony Bridgerton hasn't just decided to marry—he's even chosen a wife! The only obstacle is his intended's older sister, Kate Sheffield—the most meddlesome woman ever to grace a London ballroom. The spirited schemer is driving Anthony mad with her determination to stop the betrothal, but when he closes his eyes at night, Kate's the woman haunting his increasingly erotic dreams…
Contrary to popular belief, Kate is quite sure that reformed rakes do not make the best husbands—and Anthony Bridgerton is the most wicked rogue of them all. Kate's determined to protect her sister—but she fears her own heart is vulnerable. And when Anthony's lips touch hers, she's suddenly afraid she might not be able to resist the reprehensible rake herself…
Release date: March 25th on Netflix
What we know: Season 2 of Bridgerton will be based on the second book in Julia Quinn's bestselling series, and the show has already been renewed for a third season (will this follow the third book)?
Virgin River by Robyn Carr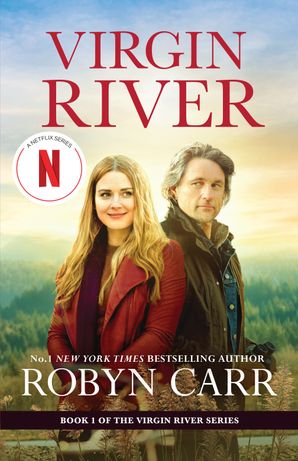 The book: Seeking a fresh start, a nurse practitioner moves from Los Angeles to a remote Northern California town and is surprised by what — and who — she finds.
Release date: Season 4 of this blockbuster show is landing on Netflix later this year…
What we know: Although the TV show has continued to follow the story from Robyn Carr's first book in the Virgin River series, we're hoping that with over 20 books of content set in the town of Virgin River this show will keep going for a while!
Daisy Jones and the Six by Taylor Jenkins Reid
The book: Follows the rise of Daisy Jones and The Six' rock band through the '70s LA music scene on their quest for worldwide icon status
Release date: TBC 2022
What we know: This hotly anticipated adaptation will hopefully bring together all the fashion, sex, drugs and rock and roll from the books in vibrant colour on screen. It will star Riley Keough, Sam Claflin, Suki Waterhouse & Camila Morronenad stream on Amazon Prime.
Persuasion by Jane Austen
The book: Twenty-seven-year old Anne Elliot is Austen's most adult heroine. Eight years before the story proper begins, she is happily betrothed to a naval officer, Frederick Wentworth, but she precipitously breaks off the engagement when persuaded by her friend Lady Russell that such a match is unworthy. The breakup produces in Anne a deep and long-lasting regret. When later Wentworth returns from sea a rich and successful captain, he finds Anne's family on the brink of financial ruin and his own sister a tenant in Kellynch Hall, the Elliot estate. All the tension of the novel revolves around one question: Will Anne and Wentworth be reunited in their love?
Release date: TBC 2022
What we know: This adaptation will star Dakota Johnson and Henry Golding and we can't wait!!!
Conversations With Friends by Sally Rooney
The book: A sharply intelligent novel about two college students and the strange, unexpected connection they forge with a married couple.
Release date: May 2022
What we know: This adaptation stars Joe Alwyn, Jemima Kirk & Sasha Lane and is set to release on Hulu in the US
Mrs Harris Goes To Paris by Paul Gallico
The book: In 1950s London, a widowed cleaning lady falls madly in love with a couture Dior dress, deciding she must have one of her own. After working to raise the funds to pursue her dream, she embarks on an adventure to Paris that will change not only her own outlook — but the very future of the House of Dior.
Release date: July 2022
What we know: This lavish adaptation stars Rose Williams and Jason Isaacs and is directed and produced by Anthony Fabian.
Shadow and Bone by Leigh Bardugo
The book: Sinister forces plot against a young soldier after she reveals a magical power that may unite her world.
Release date: TBC late 2022
What we know: We RAVED about the first season of this Netflix fantasy show, and can't wait to see the second season, which combines two of Leigh Bardugo's YA fantasy novels set in her 'Grishaverse' universe. Plus more Ben Barnes.
Where The Crawdads Sing by Delia Owens
The book: For years, rumors of the "Marsh Girl" haunted Barkley Cove, a quiet fishing village. Kya Clark is barefoot and wild; unfit for polite society. So in late 1969, when the popular Chase Andrews is found dead, locals immediately suspect her.
Release date: July 2022
What we know: Daisy Edgar Jones (from Normal People) stars in this Reese Witherspoon produced adaptation.
Dial A For Aunties by Jesse Q. Sutanto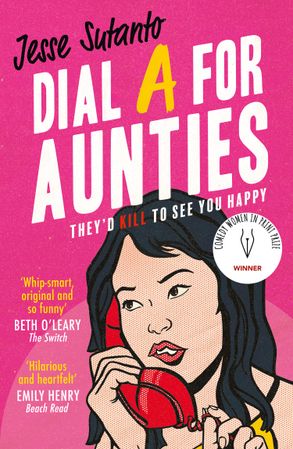 The book: What happens when you mix 1 (accidental) murder with 2 thousand wedding guests, and then toss in a possible curse on 3 generations of an immigrant Chinese-Indonesian family? You get 4 meddling Asian aunties coming to the rescue!
Release date: TBC
What we know: This adaptation is being helmed by Always Be My Maybe director Nahnatchka Khan and is coming to Netflix!