With Valentine's Day looming we're looking for great romance novels to read and celebrate the season of love with. We've made our own bumper list of Valentine's Day reads, but we've also asked the experts (romance authors) for their top picks this Valentine's Day.
I recommend any of my fellow DARE authors. One's I've read recently and can recommend are The Deal by Clare Connelly, Dirty Devil, by Jackie Ashenden, Teach Me by Caitlin Crews, Getting Dirty by Rachael Stewart and I'm currently reading The Fling by Stefanie London. You can't go past a sexy DARE for Valentines Day!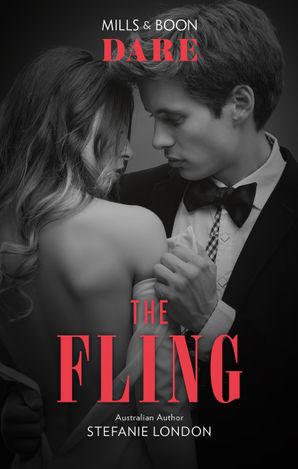 They're polar opposites…which only makes him more irresistible!
There are so many wonderful authors and stories out there. For Valentine's Day this year, why don't you go to a book shop and look for an author you haven't read before. Find a book that looks interesting and buy it. Then settle yourself somewhere comfortable and allow yourself to fall in love with that new author.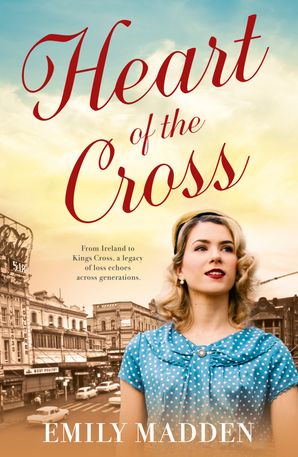 From Ireland to Kings Cross, a legacy of loss and hope echoes across the generations …
I read a lot of historical fiction, and was recently delighted when I worked out that, although I'd listened to the audiobook of Lisa Kleypas's Devil in Winter years ago, I hadn't read it in print. So that's what I did over Christmas. I love the character Evangeline Jenner and the way she totally undoes Sebastian, Lord St Vincent. The sexual tension and push pull relationship in this book is fabulous! A contemporary recommendation would be Lily Malone's latest, Last Bridge Before Home. This is a book that deals with love and all its complications in a realistic and heartfelt way. As a reader you know that Jaydah and Brix are right for each other, but there are so many obstacles to overcome before they get to the point where you can (thank goodness!) imagine them spending years of Valentine's Days together.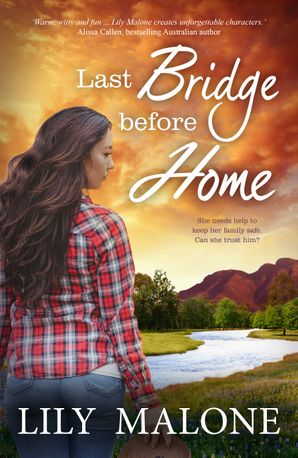 With her trademark fresh and funny tone, Lily Malone returns with a captivating new romance set in the heart of the Australian outback.
I really love The Notebook by Nicholas Sparks. Like many of his books, I find it a tear jerker and the romance writer in me would love to rewrite the poignant ending but I love that Allie and Noah find their way back to each other and that their love wins through.
The love story to end all love stories – from the internationally bestselling author, Nicholas Sparks. Now a major motion picture starring Ryan Gosling (La La Land) and Rachel McAdams
When We Believed in Mermaids by Barbara O'Neal. It's a lush women's fiction novel set in New Zealand with a healthy dose of romance. Loved it.
From the author of The Art of Inheriting Secrets comes an emotional new tale of two sisters, an ocean of lies, and a search for the truth.
Ooh so many to choose from! I've just finished reading Kerri Turner's The Daughter of Victory Lights and I absolutely adored it! It's about an all-female searchlight regiment protecting Londoners during WWII and moves to the 1960s with a fabulous mystery that keeps you on the edge of your seat. Kerri has such a beautiful way of writing that draws the reader in and you really feel like you are part of the story. Anyone who loves historical fiction is bound to love Kerri's latest release.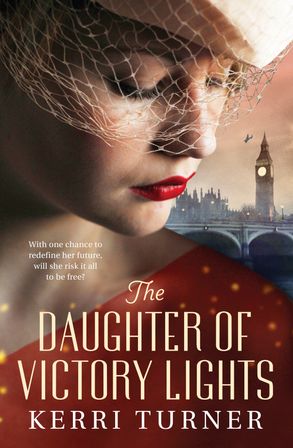 An enthralling story of one woman's determined grab for freedom after WW2 from a talented new Australian voice.
Ooh, how hard is this? Look, I love anything from the Forever Line and two of my very favourite authors are Liz Fielding and Marion Lennox. They right divinely romantic books. So I'd definitely recommend Liz's A Secret, A Safari, a Second Chance and Marion's Cinderella and the Billionaire.
Also, I've only recently discovered Sophie Kinsella, and her book I Owe You One was glorious.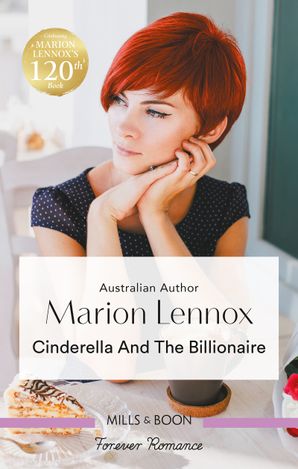 From different worlds…to the perfect family?
I recommend Allison Butler's gorgeous The Healer. When it comes to celebrating romance, reading a story about a man in a kilt would have to be high on the list.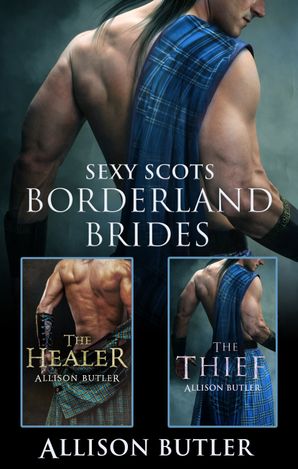 Curb your Outlander cravings with Allison Butler's seriously sexy Scottish novel about an English woman, a Scottish Laird, a case of mistaken identity and a love that will surpass all barriers.
There aren't any that are set around Valentine's Day that come to mind, but one of my favourite romances is The Perfect Rake by Anne Gracie. I would recommend that to anyone at any time.
A phony engagement turns into real passion in this delightful Regency romance from award-winning author Anne Gracie.
Penelope Janu. I would recommend people get hold of In At The Deep End featuring Harriet and Per. Penelope writes absolutely wonderful heroes!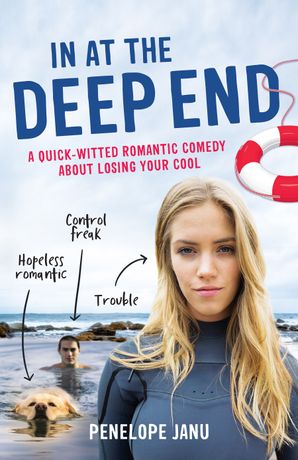 A quick–witted, contemporary romance about losing your cool.
A recent book I loved was Never Deny a Duke by Madeline Hunter. I've always enjoyed her writing for the amazing way she portrays female and male friendships, as well as for the wonderful relationships.
This book is a slow burn, and it features a hero who is very private and very "proper" in society, but what I love about it is that he's constantly there, supporting the heroine and quietly helping her.
My favourite scene in the whole book is when he—a duke—gets up on the heroine's leaky roof to fix it himself, and nearly falls off in the process. Both the non-aristocratic heroine and the hero's servant are horrified!
If that's not romance, I don't know what is!
He is the last duke standing
Ally Blake
Oh, that's so hard!  I'm currently reading Red White and Royal Blue by Casey McQuiston which won the Goodreads Choice Romance of the Year last year and it's fabulous! Sharp, smart, witty, bright, and just wonderful.
Casey McQuiston's Red, White & Royal Blue proves: true love isn't always diplomatic.
** Us, all weekend **