Have you been looking for that perfect book with characters you can't help but fall in love with, plenty of drama and worlds you can easily escape into?
We can't help you with that here. But, we can offer you something better: series!
We have a list of series that are full of heart-warming romance, history and drama that you just won't be able to get enough of!
Luckily they're just beginning…
* * me trying to finish multiple series in 4 days * *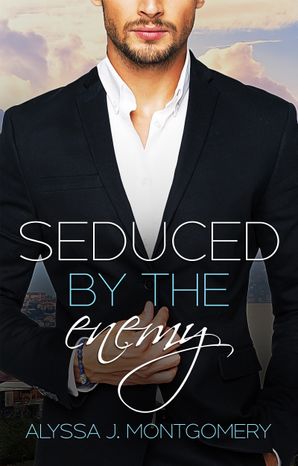 From USA Today bestselling author Alyssa J. Montgomery comes a passionate enemies-to-lovers story of an Italian billionaire and an Australian primary school teacher as they fight for the life of a child they both love…and fight the flames of attraction burning between them.
Olivia
I have every reason to know the Borghettis are pure evil …
So why won't my heart listen to my head?
Luca Borghetti might be pure Italian sex appeal, and powerful, and a damn billionaire, but he and his family are responsible for EVERYTHING I've lost. My sister. The baby. My father. All gone because of him.
Luca
I may have made mistakes, with tragic results, but one thing I know: I will protect what I love. No matter what.
And this woman will give me what I want. No matter how self-interested she is.
Hatred. That's all these sparks between us are. But it doesn't matter. This heartless woman has what Christiana needs and whatever that little girl needs, I will get.
But if what Olivia is telling me is true … someone has lied to both of us.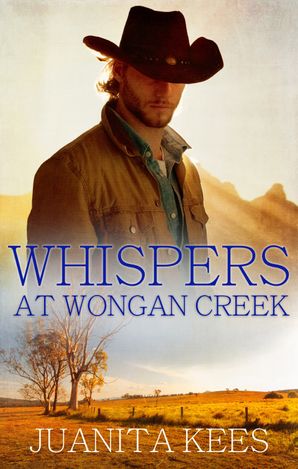 Wongan Creek has a second chance at life, but new possibilities unearth long–buried secrets…
Travis Bailey may as well be Wongan Creek. His family has farmed canola for generations, and he sometimes feels like he holds the community together with his bare, dirt–stained hands. Between caring for the farm, his orphaned niece and his elderly, ailing neighbour, he doesn't have time for himself. He doesn't have time to fall in love.
Social worker Heather Penney is living on borrowed time. When her mother died of Motor Neurone Disease, she took the initial blood tests and now nothing is guaranteed, let alone a future with a family and a home and a child. Wongan Creek, and its resident protector, might be getting under her skin, but she can't afford to get attached.
But even as a new mine revitalises the small town, old secrets threaten to resurface, and Travis and Heather find themselves fighting to save the farms and the futures of Wongan Creek's long–time residents – and possibly their own lives.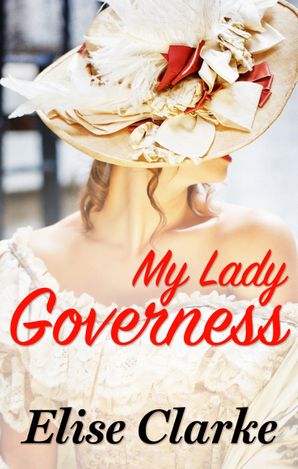 One knight, one runaway heiress, one rollicking romance:  A breath of fresh air in Regency romance!
Proud and haughty, Lord de Waare is almost as medieval as his castle…until he accidentally abducts a governess, who turns out not to be a governess at all, and who shows this knight that his heart is not as armoured as he thought.
A girl with a dangerous past, Marina would happily disappear again, but since de Waare won't let that happen, then the least he can do is help her clear her name. But moving back into society is dangerous for her and for the stern man she's coming to love. She knows the rules of honour and society, and she won't allow de Waare to compromise the principles that define him.
But de Waare didn't become the Crusader by accepting defeat. Faint heart never won a fair lady, and de Waares always win.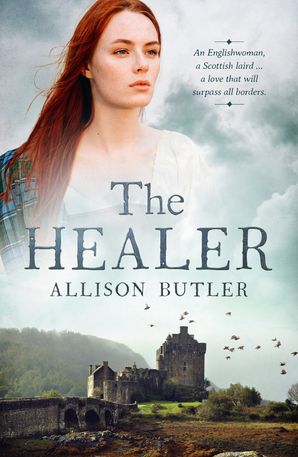 An Englishwoman, a Scottish laird … a love that will surpass all borders. A sumptuous romance in the spirit of Diana Gabaldon and Darry Fraser.
1402, the Anglo-Scottish border.
Lynelle Fenwick is the daughter of an English lord, but was deemed cursed when her mother didn't survive childbirth and has been an outcast all her life. Raised by the village healer, who has since died, Lynelle truly is alone. When her younger half-brother is captured during a Scottish raid, she sees a last chance to redeem herself to the father who rejected her, and offers to be held captive in his place.
Across the turbulent border, Lynelle strikes a bargain with William Kirkpatrick, laird of Closeburn. She will spend two weeks inside the clan's castle tending William's younger brother who is in need of a healer's care. The laird has his own family curse to deal with, along with a deep distrust of healers – and Lynelle has exaggerated her healing skills to obtain her half-brother's freedom.
Despite their differences, William and Lynelle are drawn to each other … then an unexpected foe threatens to divide them forever … Enemies by birth and circumstance, they can only succeed together.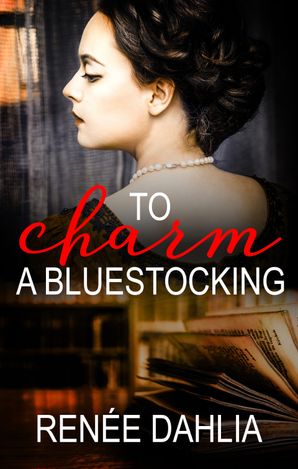 She wants to be one of the world's first female doctors; romance is not in her plans.
1887: Too tall, too shy and too bookish for England, Lady Josephine moves to Holland to become one of the world's first female doctors. With only one semester left, she has all but completed her studies when a power–hungry professor, intent on marrying her for her political connections, threatens to prevent her graduation. Together with the other Bluestockings, female comrades–in–study, she comes up with a daring, if somewhat unorthodox plan: acquire a fake fiancé to provide the protection and serenity she needs to pass her final exams.
But when her father sends her Lord Nicholas St. George, he is too much of everything: too handsome, too charming, too tall and too broad and too distracting for Josephine's peace of mind. She needed someone to keep her professor at bay, not keep her from her work with temptations of long walks, laughing, and languorous kisses.
Just as it seems that Josephine might be able to have it all: a career as a pioneering female doctor and a true love match, everything falls apart and Josephine will find herself in danger of becoming a casualty in the battle between ambition and love.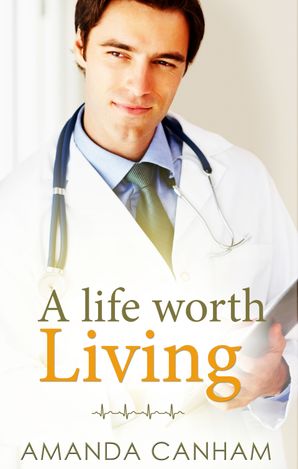 For lovers of Marion Lennox and Fiona Lowe comes a sweet, touching novel about secret desires and second chances, set in the intriguing world of sleep medicine.
Dr Cameron Lewis has been running from his past for a long time, so when a career opportunity opens up in his hometown of Brisbane, he takes it as a sign to move home and pick up the pieces of his life. But his vow to never have a child remains steadfast – it's the one thing he can't compromise on.
Nurse Stacey Carter has always craved a family of her own, and, following a bitter divorce and the death of her mother, she finally decides to make her dreams come true. She doesn't need a man to help, but she can't help thinking that the new doctor in the Sleep Medicine ward might be the ideal alternative…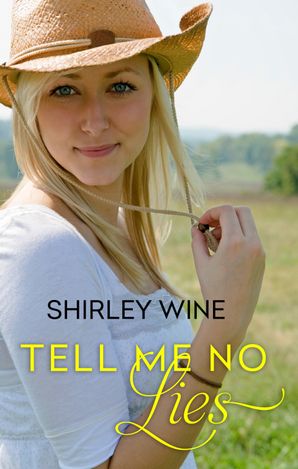 The first in a heartwarming rural romance series from New Zealand author Shirley Wine, introducing the secrets and scandals of Darkhaven …
For single mum Victoria Scanlan, a visit to the luxurious country house of Darkhaven is a rare chance to combine work with pleasure. Securing the commission for The Wedding Of The Year will guarantee the ongoing success of her floral boutique and secure her the stability she needs for both herself and her son.
But Darkhaven comes with a shocking guest – the groom, Keir Donovan, is the man she once knew as Seth Donahue. Her young son's father. The man who has no idea he has a child. The man she can't forget.
After a lifetime of betrayal by every woman in his life, Keir has settled on a calm future with the glamorous heiress Davina Strathmore. She is everything Keir needs in a life partner: confident, poised, elegant, attractive and aware that this marriage isn't about love. But when Victoria walks back into Keir's life, his future suddenly doesn't seem quite so well defined.
Keir's passion for Victoria still burns as strongly as ever, but it's clear she's keeping secrets: and after a lifetime of deception, Keir has no tolerance for lies.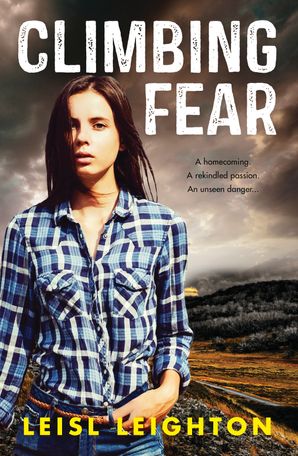 Set against the stirring Victorian Alps, comes a suspenseful novel of recovery and new beginnings from a talented new voice in Australian rural fiction. Perfect for readers of Sarah Barrie and Nora Roberts.
His beloved home is under threat and with it the beautiful, haunted woman he's never been able to forget…
X-Treme TV sports star Reid Stratton has everything – until his best friend falls to his death on a climb while shooting their show. In the fierce media fallout, Reid begins to question everything about himself. Crippled by a new fear of climbing, Reid returns to CoalCliff Stud, his family's horse farm, to recover.
Single mother Natalia Robinson is determined to start afresh, away from the shadow of her past. A job at CoalCliff Stud where she lived as a child is the perfect opportunity to live the quiet life she always wanted. But she is unprepared to see Reid, and is even more unprepared for the passion that still burns between them.
But after a series of menacing events threatens the new home she is trying to build, Nat realises that Reid is the only person she can rely on to keep her and her daughter safe. Together, Reid and Nat must face the pasts that haunt them if they are to survive the present and forge a future of hope.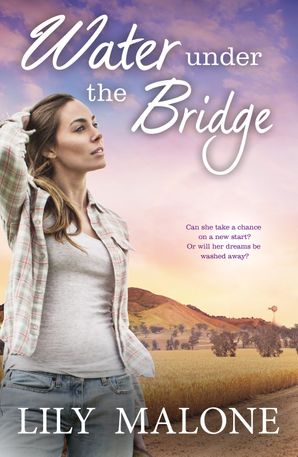 With a unique new voice, Australian author Lily Malone delivers the first book in a series of loosely linked romances where the three Honeychurch brothers each find love.
Ella Davenport hasn't been in a swimming pool since a bad decision ruined her chance of Olympic gold. So when Ella decides on a new career selling property, she chooses Chalk Hill. The country town is a long way from the water, with no pool in sight. Perfect!
Jake Honeychurch doesn't want to sell his nanna's house, but circumstances force his hand. Listing the property with the rookie real estate agent in town and asking a hefty price means it shouldn't find a buyer. Perfect!
But determination and persistence are traits Jake admires, and Ella has them in spades. After all, no one ever made an Olympic team by being a quitter.
When news breaks of a proposed waterski park, a local developer starts sniffing around Honeychurch House. Ella's first sale is so close she can taste it, until a sharp–eyed local recognises her. Between sale negotiations with Jake that keep getting sidetracked, and a swimming pool committee hellbent on making a splash, Ella has more to contend with than kisses and chlorine.
Can she throw off the failures of the past and take the chance of a new start? Or will her dreams of a new life be washed away?
* * can't talk, reading * *
Still looking for something to read? Check out these eBooks on sale from $1.99!
By Maddison Boyling